Barriers to Abortion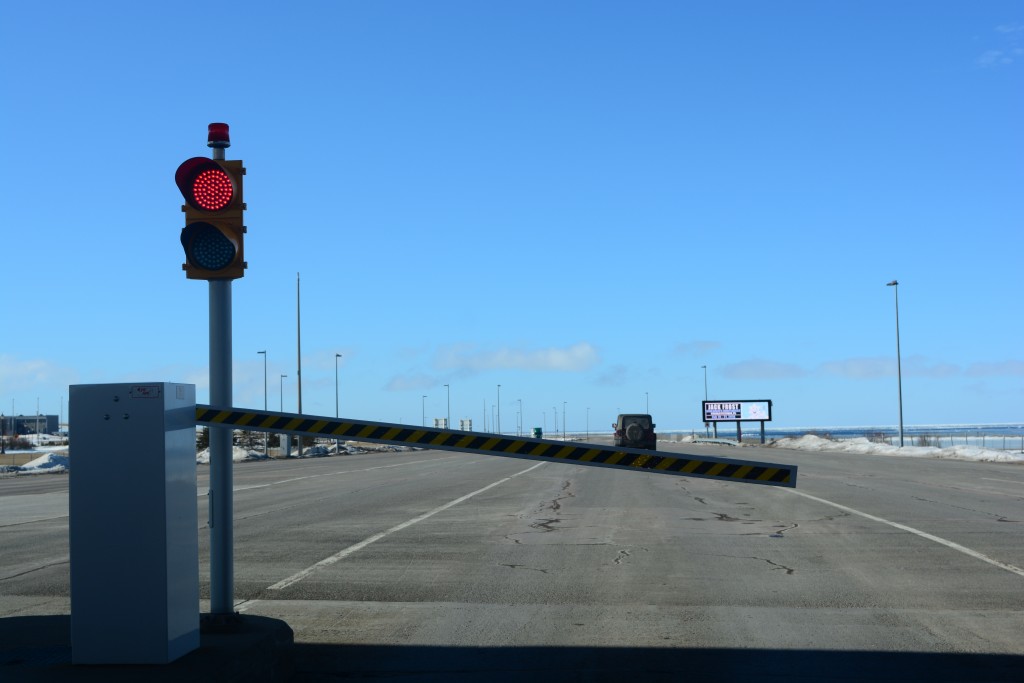 "They book people in [for an abortion] on a Monday or Tuesday, do an ultrasound and then bring them back on a Thursday or Friday for the procedure. The hospital administration thinks it's necessary for women to reconsider. That's why they send them home. To me, that's barbaric." – Dr. Adrian Edgar, Medical Director at Clinic 554
For some women living in Atlantic Canada, timely access to abortion services is difficult. Whether it is due to lack of services in their area, long wait times or unwilling medical staff, accessing abortion on the east coast has been a consistent problem for many years. The social, medical and political realities in Newfoundland and Labrador, Nova Scotia, New Brunswick and Prince Edward Island are all very different, but all four provinces share common issues which create barriers for people trying to access abortion.
A closer look at the numbers:

While the number of abortions in Canada overall have been consistently declining since 1997, data from the Canadian Institute of Health Information reveals a different trend in Atlantic Canada.
Over the past 10 years, the number of abortions has increased by 20.3 per cent in Newfoundland and Labrador and by six per cent in Nova Scotia, while the number of abortions in New Brunswick has remained relatively consistent. In comparison, the total number of abortions in Canada over the past 10 years has decreased by 15.8 per cent.
For P.E.I., it's currently impossible to know how many women are getting abortions since the province doesn't allow abortions to occur on the island.
When factoring in the population size of the provinces however, current abortion rates in Atlantic Canada are either on par with, or slightly below the national average:
Long drives and ferry rides: Getting to an abortion clinic

There are over 425,000 women ages 15 to 44 in Atlantic Canada, but only seven abortion clinics that currently serve the region. For those who live in rural areas, accessing a facility can be challenging.
In Newfoundland and Labrador, there are two clinics, both of which are located in St. John's.
"The majority of women in Newfoundland live on the east coast, but there are still lots of women spread out across the island and Labrador and for them, access is difficult," said Rolanda Ryan, the owner of Athena Health Centre in St. John's.
"In the summer months, people from Labrador can access the island using the ferry strait, but in the fall, that closes because of ice. So women in Labrador have to fly in to get the procedure. And other women from places like St. Anthony have to drive 12 hours to get here."
Accessing abortion in Atlantic Canada
<!–[if lt IE 9]> <![endif]–>
What province are you from?
<!– ***** Q2 ***** –> <!– ***** Q3 ***** –> <!– ***** Q4 ***** –>
Unless women are on social assistance programs, Ryan says that women must pay for the travel costs out of pocket.
"It's really expensive to fly around Newfoundland and Labrador," said Ryan.
"For women who live in Labrador, it's often times cheaper to fly to Florida than it is to fly to St. John's."
Rod Drover, the media relations manager for the Department of Heath and Community Services in Newfoundland and Labrador, says provinces are not required to pay for travel expenses associated with accessing a medical procedure. But Drover notes that women can apply to the province's Medical Travel Assistance Program if they face significant costs.
This program will reimburse travel and accommodation expenses for those covered under Newfoundland and Labrador's provincial health care plan. But women must first pay for the expenses out of pocket and then wait 4-6 weeks for reimbursement.
According to an Access to Information request received from the Department of Health and Community Services in March, the province currently does not keep track of how many women use the Medical Travel Assistance Program in order to access services at an abortion clinic.
In order to be eligible for the program, women must also have a referral from a family doctor, something that Ryan says is not always easy to access.
"For some women, getting a doctor's referral is no big deal. For other women it is a big deal because that would mean they have to tell their doctor about their pregnancy or they have to find a doctor willing to write them a referral," said Ryan.
"And clearly, if you are a teenager or a young woman who lives with her parents, or somebody who's short on support, then access becomes an even bigger barrier if you can't afford to do it on your own."
Drover says the Medical Travel Assistance Program is available to women of all ages. But if women aren't aware that they can apply to this program, then they may decide to bring their pregnancy to term instead of getting an abortion.
"I suspect that there's a lot of women over the years who have gone through a pregnancy and have had children because they couldn't make it work," said Ryan.
In New Brunswick and Nova Scotia, women may not have to travel as far as women in Newfoundland and Labrador, but even smaller journeys can be difficult to arrange.
New Brunswick has the most abortion clinics in Atlantic Canada, but Hannah Gray, the spokesperson for Reproductive Justice New Brunswick, says the province has ignored key areas such as Saint John.
Documents obtained by the Globe and Mail, and later by Reproductive Justice New Brunswick through a Right to Information request, indicate New Brunswick planned to expand abortion services to different cities in 2015. This followed Premier Brian Gallant's election promise to increase abortion access.
However, after the Horizon Health Network, one of two health authorities in the province, consulted with hospitals in Miramichi, St. John and Fredericton, President and CEO John McGarry decided the best option would be to open a second abortion facility in Moncton at the Moncton Hospital.
"What we learned from the freedom of information request was that the decision was made really quickly because they needed to open a new facility," said Gray.
Gray says that opening a clinic at the Moncton Hospital does little to increase access for women since the facility is only a 10-minute drive from the clinic at the Dr. Georges-L Dumont Regional Hospital.
Emails collected through the Right to Information request show that there was "no definite interest in performing abortions in Miramichi by the members of the Department of Family Practice" according to staff from Miramichi. The staff at the Horizon Health hospital in Saint John expressed interest in opening a clinic, but the hospital's chief of staff noted concerns about patient and staff safety in a letter addressed to McGarry.
"When staff have been identified as providing abortions in our province, significant adverse events have occurred, including threats to doctors and closure of practices," the letter stated.
"To this end, issues such as registration and the location of the provisions of services needs to be considered."
In an email later addressed to Horizon Health staff members, McGarry expressed surprise that the Saint John hospital would "even entertain the matter" given that there was a significant Irish Catholic community in the area. A few days later, McGarry ruled out Saint John and Fredericton as possible locations, stating that opening three new clinics would cost more than the network could afford.
"I think we are going to go with only one site and it will be Moncton hospital," McGarry said in a staff email.
The Horizon Health Network already operates an abortion clinic at the Chaleur Regional Hospital in Bathurst, N.B., but this clinic only accepts patients from the immediate area. In Nova Scotia, only the Queen Elizabeth II Hospital in Halifax provides abortion services.
"The centre in Halifax receives patients from all across the province which isn't ideal, so we are currently trying to improve access," said Robyn MacQuarrie, a gynecologist in Amherst, Nova Scotia.
"The biggest issue is getting hospitals in different parts of the province to be willing to provide the services."
MacQuarrie says the Nova Scotia government does not cover travel costs for women who live outside of the Halifax area.
"It's a huge problem for people who come from places like Sydney, which is a five-hour drive," said MacQuarrie.
Despite the fact that there is only one abortion clinic in Nova Scotia, MacQuarrie says she is working with a group of health professionals to try and open more clinics across the province.
"There's been a lot of change in our province in the past year," she says, noting that Nova Scotia hospitals recently amalgamated under one health authority.
"While our situation is not great, we are working on it."
Banned from the island: Abortion Access in P.E.I.

Since 1982, P.E.I. women with unwanted pregnancies have had two choices: carry the pregnancy to term or leave the island to have the abortion elsewhere.
If they choose the latter, they must go to either Moncton, Fredericton or Halifax, and pay all travel expenses out of pocket without compensation from the government. It takes approximately two hours to drive from Charlottetown to Moncton, and three and a half hours to Halifax or Fredericton. In addition to finding transportation to the clinic, women must also pay a toll to drive across the Confederation Bridge or purchase a ferry ticket to reach the mainland.
At the Moncton Hospital, they will have to stay for more than one day because it requires two separate appointments to complete the procedure. The Queen Elizabeth II hospital in Halifax only requires one appointment for its procedure, but women may have to spend the entire day at the hospital, depending on the number of appointments that day. P.E.I. women can travel to Clinic 554 in Fredericton, N.B., but this is the most expensive option as they have to pay for the procedure out of pocket.
In P.E.I. and New Brunswick, abortions performed outside of hospitals are not covered by provincial health care plans. Women who go to Clinic 554 pay $700 to $850, depending on how far along they are in their pregnancy.
Access denied: Resistance from the medical community

As a researcher, Colleen MacQuarrie has tracked how the P.E.I. government sustained barriers to abortion for many years.
In a 2014 report co-published with Jo-Ann MacDonald, a nursing professor at the University of P.E.I. and Cathrine Chambers, a PhD student from the University of Ottawa, MacQuarrie illustrated the difficulties of accessing abortion in P.E.I. based on testimonies from women.
"Absolutely every woman in the project experienced some difficulties, some experienced far more barriers than others," said MacQuarrie.
"All women experienced barriers related to accessing information and having the resources to obtain a safe surgical abortion."
In 2014, abortion access in P.E.I. was almost nonexistent. In addition to providing no clinics on the island, P.E.I. Health would only cover the procedure under provincial health care under the following conditions:
A woman had to be less than 15 weeks pregnant.
She needed to have an ultrasound and bloodwork completed in P.E.I. to confirm the pregnancy.
She needed a referral from two doctors – one from a local doctor and one from a doctor at the Queen Elizabeth II Centre in Halifax, the only hospital approved by the government.
Even with the money to afford the procedure and the flexibility to go to Halifax, Colleen MacQuarrie says women still had trouble finding a doctor and having all of the necessary tests before the 15-week cut-off date.
"In Prince Edward Island wait times for ultrasounds have always exceeded fifteen weeks. In fact, in 2008 the wait time was 35 and a half weeks for an ultrasound," said MacQuarrie.
"This meant that all referrals that were for the termination of a pregnancy needed to be flagged as emergency ultrasounds. Hence the technician knew that the woman receiving ultrasound was doing that so that she could obtain an abortion."
MacQuarrie also says that some medical professionals refused to help women who were seeking the necessary referral.
"Sometimes the nurses or the office staff were cold or impersonal to them and condescending," she says.
"One woman was told, 'no, we don't help you with that. We birth babies here; we don't kill them.' So lots and lots of stigmatization was heaped upon women as well."
After the release of the report, MacQuarrie says the government became more responsive to changing its policies.
"There's been a shift in access – partially because we've been working behind the scenes with the government as well as out front, educating the public about the impacts of the barriers," said Colleen MacQuarrie.
"The government worked with us to create a self-referral option to a closer hospital in Moncton, New Brunswick. It still means women have to leave the province, but it removes the barrier of physicians who refused to help women and the delays of getting of blood work and ultrasounds."
Dr. Adrian Edgar, the medical director of Clinic 554, says the lack of doctors willing to refer patients to abortion facilities echoes the experiences seen in P.E.I.
"New Brunswick is a primarily Christian, very conservative province, so I think the majority of family doctors won't discuss this option with patients. They'll just leave them hanging," says Edgar.
"There are some doctors that will refer, but I think the majority of them refer patients to us at Clinic 554."
Unlike the hospital facilities in New Brunswick, Edgar says his clinic can complete an abortion in one day. Hospitals under the Horizon Health Network require women to book two separate appointments to complete the abortion.
The difference, Edgar says, is due to conservative ideals rather than medical principles.
"They book people in [for an abortion] on a Monday or Tuesday, do an ultrasound and then bring them back on a Thursday or Friday for the procedure," said Edgar.
"The hospital administration thinks it's necessary for women to reconsider. That's why they send them home. To me, that's barbaric."
In Newfoundland and Labrador, Ryan says that conservative ideas about abortion continue to stigmatize the procedure.
"I'd like to say that in the city there's less stigma, but I don't know if that's actually true or not," said Ryan.
"In a small community where everybody knows everybody's business, those women are going to be less likely to tell anybody by virtue of the fact that there could be one person in the community who's anti-choice and because it's such a small community, they don't want anyone to find out."
Ryan says she believes the stigma of having an abortion has forced many women to keep quiet about their procedure, even with close family members and friends.
"It's astounding how many people say 'I don't know anyone who's had an abortion,'" said Ryan.
"And I keep thinking to myself, with the stats in Newfoundland like they currently are, these women definitely know someone who's had an abortion. But it seems to still be very quietly done."