It's About Life
John Scott: Recipient of the
2018 CHPCA Lifetime Achievement Award
By Patrick Barrios
John Scott was aghast when Balfour Mount threw him a set of scrubs.
"What is going on here?!" Scott remembers wondering, as the two doctors – who were meeting in-person for the first time – hastily undressed in Mount's Montreal office in the early 1970s.
Scott, a family physician in the city's west end who had plans to work in the developing world, knew Mount only by reputation.
Mount was a whiz-kid; a full-professor by the age of 35, a talented surgeon, and a charismatic speaker. He'd arranged for Scott to stop by his office in an effort to recruit him for the first palliative-care unit outside of England.
But apparently, Mount forgot about the appointment, and was double-booked to examine a patient's bladder. Clad in a green hospital gown, Scott scrambled behind the surgeon and into the operating room.
The patient on the bed was under spinal and could hear everything. Yet Mount was talking about death and dying. What if the patient thought they were talking about him?
But Mount didn't skip a beat, and after the procedure he ushered Scott – who had no intention of actually joining the surgeon in his project – into a tiny closet.
The surgeon pulled out a Kodak Carousel projector and displayed 15 slides of St. Christopher's, a hospice in a suburb of London, England, and the first place in the world to practice something recognisable as palliative care – a term later coined by Mount.
The surgeon told Scott he wanted to apply its model to Canada. He wanted dying patients to be able to live their last moments in comfort and dignity, and he wanted a shift in the world's attitudes surrounding death and dying.
But he didn't want to isolate patients or run his program in a suburb. He wanted to bring it into the heart of Montreal, so it could impact the entire country's health-care system and influence the world to follow suit. And he wanted Scott's help to do it.
Scott found himself fighting back tears.
"To actually allow those who were awaiting death to become fully part of us, of the living, and in fact teach us how to live more fully, is a critical part of what palliative care is about," Scott says. "We were taking aim at the central culture of medicine."
In 1975, Scott became a full-time physician in Mount's palliative care unit.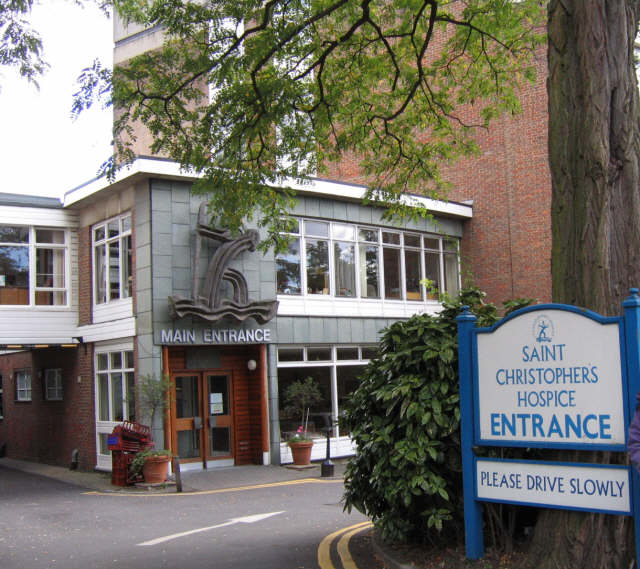 St Christopher's Hospice in 2005. Photo by Stephen Craven, creative commons.
Thirteen years later, at the University of Ottawa, he launched Canada's first university division in palliative care. He's now spent more years actively working in the field than anyone alive, but is planning to cut back from full-time work this summer.
In June, Scott will be formally awarded the 2018 lifetime achievement award from the Canadian Hospice Palliative Care Association, a group which he helped found decades ago.
"(Scott) is one of the pioneers of palliative care in Canada," says Peter Tanuseputro, a doctor at the Ottawa Hospital Research Institute and a clinician investigator at the university division Scott founded. "He has a calm and caring demeanor that is perfectly suited to palliative care, where death and dying is a conversation to be had with all patients."
Palliative care today
Currently, Scott works with a palliative care team at The Ottawa Hospital.
They're a mobile team, going to any part of the hospital that needs their help. They see 12 to 20 new patients every week and follow up with many more.
Part of their job is to ease symptoms plaguing patients who are often in their last weeks or hours of life.
They communicate with patients and families, addressing anguish and psychosocial issues and discussing the costs and benefits of different treatment options. They also help connect the families with community supports.
"Some of my physician colleagues think 'Oh, this would be a heavy, hard place. It must be so sad," says Scott. "But in fact, in most palliative care teams, there is lots of laughter and lots of light-heartedness. Often, the patients are that way too. Because it's not about death – it's actually about life."
At his quiet home in Arnprior, near Ottawa, Scott chuckles and recalls a lesson he learned from a patient.
The patient had been hospitalized for some time and was near the end of his life. One day, the patient, who Scott describes as "a joker to start with", bought a tag and tied it to his toe with a piece of string, laying himself on his hospital bed as if he were dead. His nurse came in, completely shocked. She looked at his toe. Scrawled on the tag were the words 'Ha ha'.
Though he realizes not everyone would have appreciated the patient's dark humour, Scott says it was inspiring. "That right there? That's an ability to laugh, even at death."
He says a lot of his energy comes from his interactions with his patients, even if the relationships are often short-term. "Seeing their courage, their insight, their making the most of difficult situations – it's just a privilege to be with them."
The road to acceptance
Although palliative care is now an internationally recognized field, Scott says it wasn't easy getting there.
"As a young physician in Canada, people who were dying – hospitals didn't know what to do with them, so they were being ignored, and they were at the end of the hall. Patients would scream as they were dying, because they weren't given adequate pain relief," says Scott.
"The dehumanization of the dying protected people from feeling guilty about their neglect."
For palliative care to take off, preconceived attitudes about death and dying had to be dissolved within the public at large, as well as among health professionals and politicians.
During his first two years on Mount's team, Scott was barely earning $9,000 a year – less than an intern's salary. During this time, the team had to prove their worth to the government to secure future funding, at a time when cost-cutting was rampant. There was a sense of urgency and no room for error.
"I was kind of excited about being on the cutting edge of a brand new way of reframing an area that had been neglected," says Scott. "I was, you know, a knight in shining armor."
Through Mount's boundless charisma and the hard work of his two full-time physicians (Scott and the late Ina Cummings), palliative care garnered national support from several professors, hospital presidents, and members of the public.
"There was pressure from below pushing the medical establishment to stay open to palliative care," says Scott. "They really didn't like it. But I think there was enough public support that they had to continue to support it."
In 1976, Mount called an international meeting, the first of what would become the bi-annual International Congress of Palliative Care. Over 800 delegates from across the globe attended.  Mount and Scott both presented, as well as key English practitioners.
Scott describes the event as the most critical moment in his career.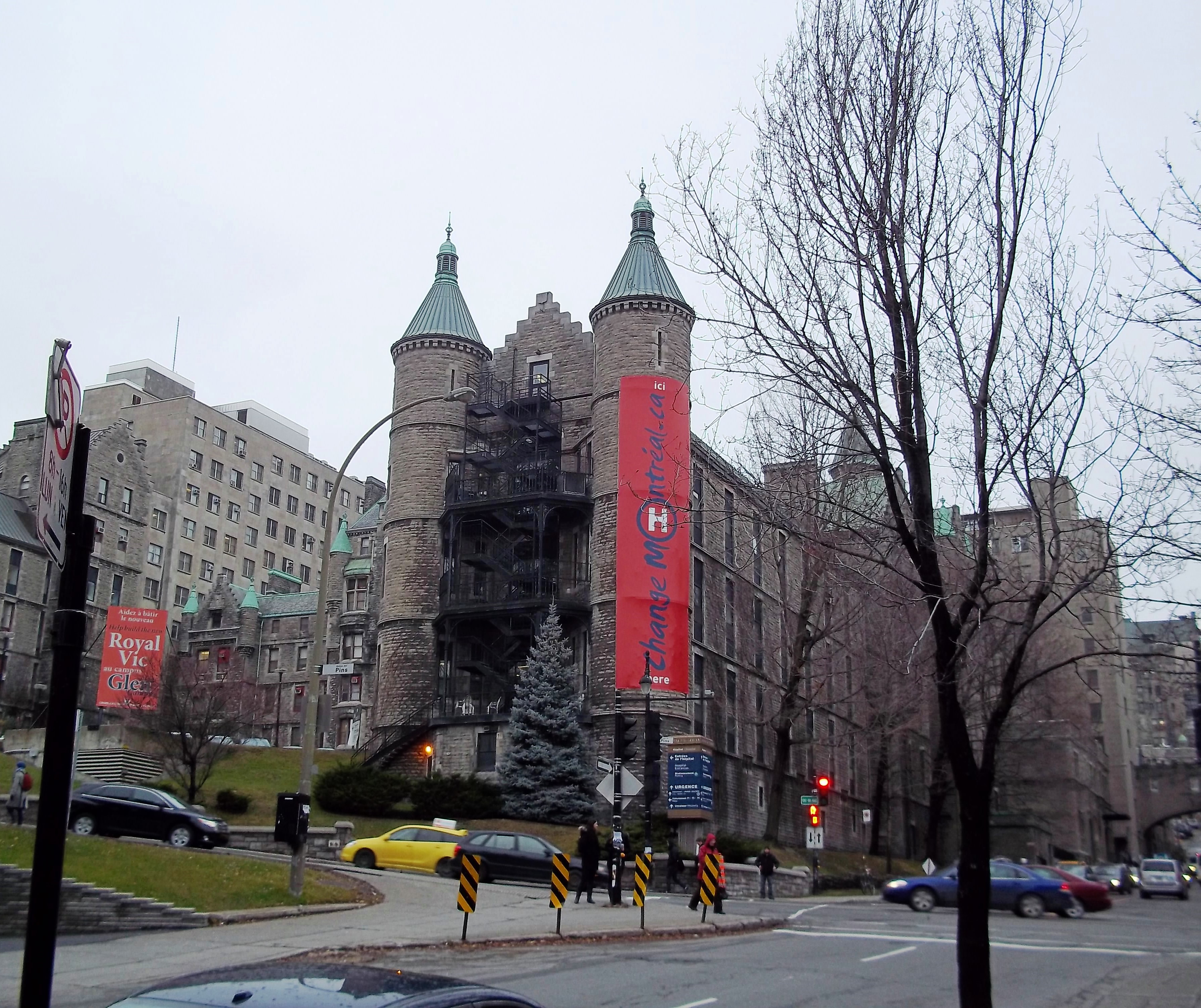 Royal Vic: By Jeangagnon [CC BY-SA 3.0 (https://creativecommons.org/licenses/by-sa/3.0)], from Wikimedia Commons
"Like many movements of changing human rights and addressing areas of neglect, the time was right, and suddenly everyone realized we must do this. It kind of exploded across the world," says Scott, noting that to bring the world together around the new field, his team had to present it generically enough that every kind of health-care system in the world could buy into it.
A long way to go
These days, relative to other countries, Canada is losing ground in its quality of palliative care. The nation ranks 11th in The Economist's 2015 ranking of worldwide palliative care services.
Scott says that although Canada's palliative care is of high quality, the country is criticized "quite rightly" for not having wide access to the service.
"We still have a very American style (of health funding), where we can give people the very best critical care. They get into an intensive care unit, and it's Cadillac," Scott says. "But we don't give good basic care for patients in the community. And we have … a lot of dying patients without a lot of support."
"I think we need to be funding palliative care much more than we are," agrees Katherine Arnup, a social historian who's volunteered in an Ottawa residential hospice for 16 years. "It's going to be an increasing need with the aging population, and it gets ignored in a lot of ways for other flashier things."
Arnup hasn't worked directly with Scott, but says Scott's reputation is that of an amazing man with an amazing career.
Looking back at his career, Scott says he wouldn't change a thing, and is proud of the way the medical community has largely embraced palliative care.
But one concern that has risen in the past couple years is a fear that old attitudes of dehumanizing those who are approaching death are rolling back into place, especially in public conversations surrounding euthanasia, a practice which does not fall under the umbrella of palliative care.
"There's a fear and a sense of uselessness about the period prior to death. That, to me, is a kind of disappointment," says Scott, who says that in some scenarios, shying away from your final moments robs you of the ability to make the most of your time.
He says the same holds true when patients deny the fact that they have a terminal illness.
"Once you look at death," says Scott, "Only then you can actually go back to focusing on the fullness of life."