Paving the path: Dr. Darlene Kitty highlights the importance of mentoring Indigenous people in the healthcare sector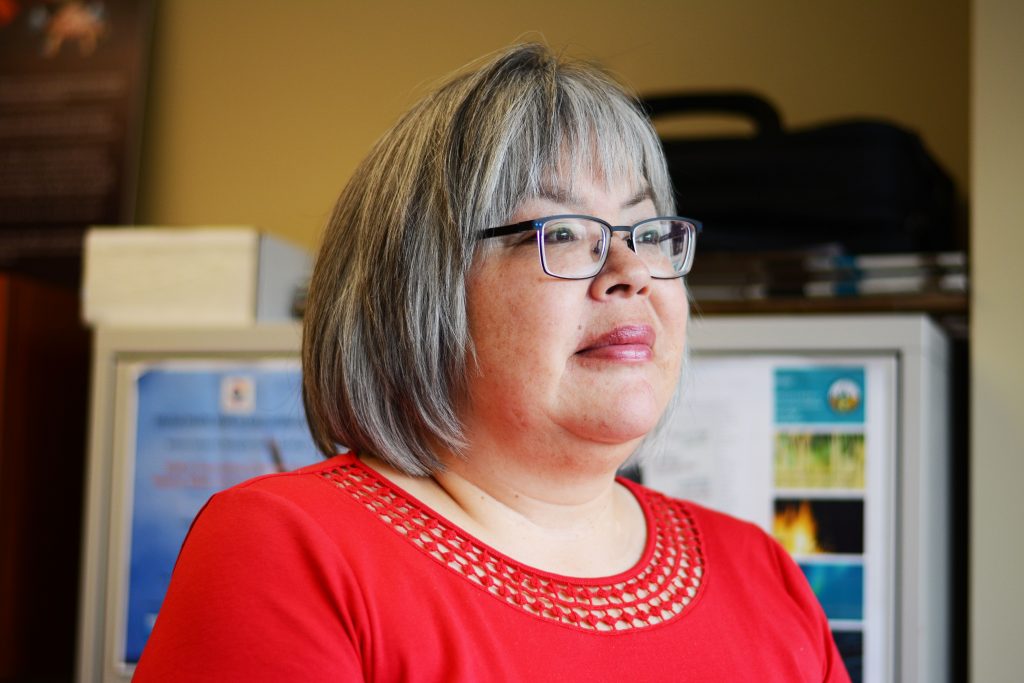 On her first day of medical school in 1998, Dr. Darlene Kitty, a Cree woman from Chisasibi, located on eastern shore of the James Bay river in Quebec, stood in front of her classmates at the University of Ottawa and introduced herself, per tradition, making an impression immediately with her bold character.
"No one ever forgot my name, and they never forgot I was Cree," Dr. Kitty said.
Since then, Dr. Kitty has dedicated her career helping Indigenous people pursue a career in medicine.
She is director of Indigenous Studies at the University of Ottawa's faculty of medicine; a rural family physician in Chisasibi, working simultaneously at her practice and a 29-bed hospital that serves 16,000 people; and a guest-lecturer at multiple universities and physician conferences across the country.
She has also become and outspoken advocate for improving interactions between doctors and indigenous patients.
Dr. Kitty says her efforts are motivated by stories like Brian Sinclair's, a 45-year-old Indigenous man from Winnipeg. Sinclair visited the Winnipeg Health Sciences Centre in 2008 to receive treatment for a bladder infection. He was instead referred to the Emergency Room, where he died as a result after being forced to wait 34 hours for treatment.
As documented in First Peoples, Second Class Citizens, a report issued by Toronto's Wellesley Institute, Sinclair's family sought a provincial inquest to look into ways his race, disability—he was a double amputee—and class resulted in his lack of care. They withdrew after growing frustration with the province's failure to address issues of systematic racism.
"I use [Sinclair's story] to make an impact on students' perceptions about Indigenous people," Dr. Kitty said. "We don't want racism to come into a therapeutic relationship. We want to be treated as a person, just like anyone else."
Dr. Kitty said she believes communities like hers could benefit from having more Indigenous people serve them in the healthcare sector. She is an intergenerational survivor of residential school—her parents both attended them in their youth—and said she believes knowledge of that history is important, as mental health issues can be a direct result of intergenerational trauma.
"Residential schools have touched every family in the community, every person is somehow impacted," Dr. Kitty said
With Trauma Comes Resilience
Dr. Kitty said it is important to recognize the resilience and strength that exists in Indigenous communities despite the trauma.
This is why she has been focusing her role within the University of Ottawa on mentoring current Indigenous students, as well as inspiring prospective ones to consider a career in medicine by inviting them to spend a day in medical school.
For Bailey Steele, an Algonquin student from North Bay in her last year of studies, Dr. Kitty has been a welcome introduction to medical school. Steele met Dr. Kitty as a nervous medical school applicant in 2013.
"Dr. Kitty was actually the person that interviewed me for medical school … and I remember being super nervous, but she really put me at ease during that interview," Steele said. "There's a quality about her that is just very calming."
Steele added Dr. Kitty is a prominent figure at the university, as many students go through her first-week lecture on Indigenous healthcare and the misconceptions surrounding it.
"At the beginning of med school, she wipes the slate clean for a lot of people," Steele said. "People sometimes unfortunately come in with preconceived notions about Indigenous health or people, and that first week of medical school is really dedicated to removing those biases … And I think she does a really excellent job in doing that."
Dr. Kitty teaches students, as well as healthcare professionals, about the value of traditional healing methods in Indigenous communities, such as connecting with the land, embracing language, and placing an emphasis on having family time. She said this falls in line with the principle of "culturally-safe care."
"It removes that power imbalance between health care provider and a patient," Dr. Kitty said. "It also involves appreciating the political, social, and historical context that the patient lives in."
While the idea of culturally-safe care is slowly finding a permanent place in medical education at different levels, according to Dr. Kitty, this was not always the case. When attending medical school in 1998, Dr. Kitty was the only Indigenous student throughout all four years of her studies, and her journey to medical school was not what she describes a "cookie-cutter" path.
"There was no one else that really understood where I came from, or why it is so different for us in both positive and negative ways," she said.
Dr. Kitty was the first person in her family to attend university, although she maintains higher education is not the only way one can gain knowledge. She pursued a degree in biology, then a diploma and subsequently a degree in nursing, before a life-changing event that forced her to take the leap into medical school. When finishing up her nursing degree in 1994, her twin sister suddenly passed from an aneurysm.
"That was a clincher you know, that was telling me 'life is so short, it could be gone in a second,' and I really had to pursue my dreams to become a physician," she said.
"It took me a few tries to get in, but I finally got in in '98, and … I guess it was my destiny," Dr. Kitty said. "There wasn't time when I first went to university, I was young and adjusting to life down south, but I think like experience and maturity really helped me down the road."
This is a story that Dr. Kitty tells often to Indigenous students, from high school age to mature students, who are thinking about pursuing a career in the healthcare sector.
Dr. Kitty said it was always here goal to go back to Chisasibi and practice medicine, because that is where she believes there is need the most. She treats everything from diabetes complications, infections, bad pneumonia, trauma, and also performs the occasional delivery. She spends a majority of her time in Chisasibi, and travels back and forth to Ottawa for conferences or other obligations, keeping a busy schedule.
She said she often thinks about the role models she met along the way, who believed in the importance of supporting Indigenous youth in the health sector. As a Cree physician, Dr. Kitty knew she was not merely a healthcare provider, but a leader and mentor.
This year, there are four Indigenous students in the University of Ottawa's graduating class alone, according to Steele—perhaps proving the strength and impact of mentorship like Dr. Kitty's.
"In mentoring people, I'm also paving the path for others, and I think that's important," Dr. Kitty said.