Lily Cui's first video on TikTok featured an introduction of the 15-year-old holding up various books while facts like her favourite book, BookTok classic "Song of Achilles" by Madeline Miller, and to-be-read list played across the screen.
That first video earned her 88,000 likes and over 3,000 followers on Tiktok, the social media and video sharing platform that has grown an online literary community centred around the hashtag "BookTok".
Lily is a Chinese-Canadian high school student living in Richmond Hill, Ont., but is better known to her followers by her Tiktok username @foxholebooks. She now has 77,400 followers on the app, and her videos are a classic example of current BookTok content.
A year after that first video, she looks back with surprise that her simple video garnered so much attention.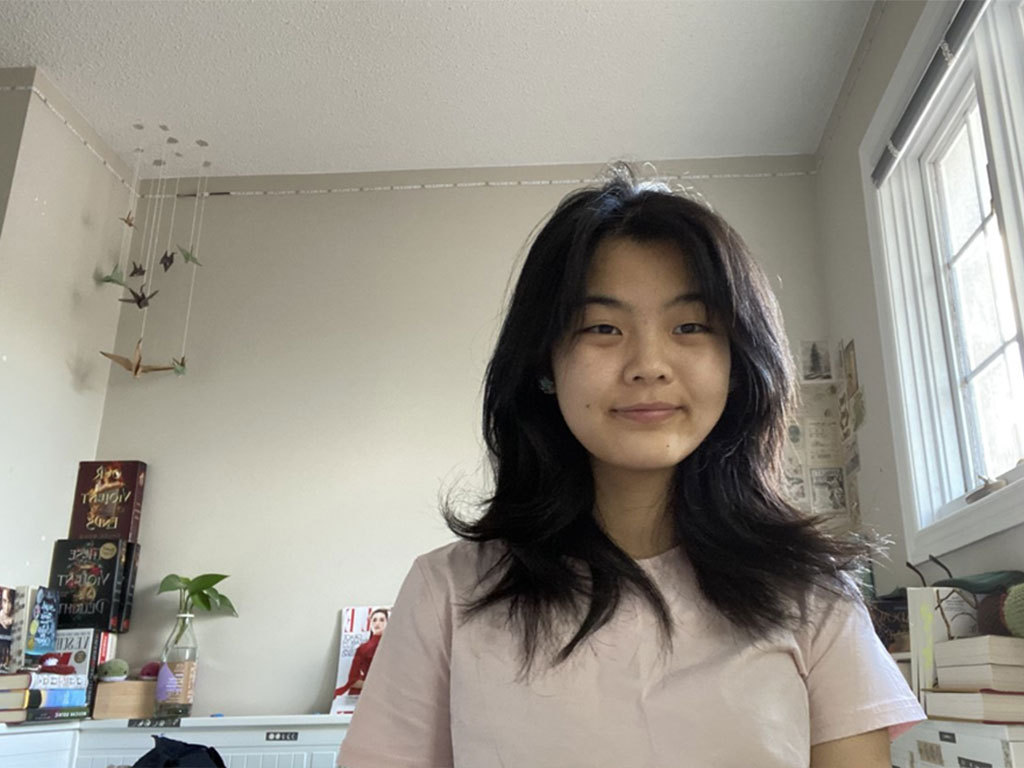 Lily is one of many popular influencers on the platform who are shaping the literary marketing landscape, as well as racking up millions of views on their videos.
BookTok content creators and authors are using the platform to grow a loyal following and promote books.
"I don't know how they advertised books [before TikTok] because no one cared," Lily said, "I think using TikTok as an advertising platform is very, very smart."
It's not just teenagers that see the value in TikTok. Publishers have started sending advanced reader's copies of books before publication to creators to review and post comments online, and authors use the app to post and advertise their work.
One style of video that often goes viral on BookTok are ones where creators show how they annotate their books. This can range from adding in written notes, or tabbing the pages, to making art inside the pages of the book.
This is one of Lily's favourite trends that emerged out of BookTok, and her favourite kind of video to make. A video showing her flipping through an annotated copy of "Daisy Jones and the Six" by Taylor Jenkins Reid showed colour-coded tabs, notes in the margins. This earned her 1.4 million views.
She likes these videos in part because it allows for lots of interactions with her viewers, the part of the experience she says makes her feel most part of the BookTok community.
Lily said she enjoys seeing books go viral that weren't popular at the time of publication, and that it must be rewarding for authors to finally get recognition for their work.
Videos on TikTok typically follow trends or use popular audio clips, a marketing strategy BookTok creators use to their advantage. By using popular audio clips, the likelihood of appealing to the algorithm increases.
Algorithms can increase the likehood that the video would show up on the "For You" page of other users' TikTok apps. The "For You" page shows users videos from creators they aren't following but may be interested in. This a lot of people to BookTok, even if they weren't searching it out.
However, not everyone who watches these pithy videos is a fan of the way popular books are discussed on the platform.
"When books are really popular online, I feel this pressure to like it," Carleton University student Natalie Whitmore said.
Whitmore, living in Ottawa, Ont. doesn't make content on BookTok but watches videos when they appear on her "For You" page.
She acknowledges that part of the reason she thinks she will like the books recommended is because many of the creators on the app are also young women.
That's in contrast to the trending books on the app, which Whitmore said feels more like a "marketing ploy" and that everyone's positive reactions to them often feel like advertising.
Author Alessandra Torre said she's noticed the publishing industry making changes to better suit TikTok.
Lots of book covers in the romance genre that become popular on TikTok feature bright colours and simple illustrations of people. To better match this style and appeal to audiences, Torre said book covers are being redone so they appeal better in posted videos.
After being recommended in a well-circulated TikTok, Torre's thriller book "Every Last Secret" spiked in sales. The TikTok, posted by @themorgankennedy, highlighted five books that she recommends for people to fall in love with reading.
This was Torre's first experience with the platform.
"My publisher emailed me and said, 'What is going on? Are you doing something?'" Torre said, "And I was like, 'No, I don't know where this is coming from and then finally, someone's like, 'I found this Tik Tok video and it has 40,000 views.'"
This single video is what she attributes to the thousands of sales of her 2020 novel.
It is hard to measure what drives sales for specific books, but Torre credits TikTok.
She said that the correlation is clear, "because you're having a video go viral, and then your sales are immediately jumping as a result."
Torre appreciates the platform for how it uplifts people who have strong emotions about books and gives them an audience to share these feelings in a raw, emotional way.
These emotions are what "comes across as really genuine," said Torre, "and so when someone's really passionate about a book, that is what is then triggering those sales."
She said she also appreciates the video format because it allows viewers to see hand and facial movements of the people whose opinions they are hearing.
Thanks to TikTok's algorithm, many videos go viral in communities of booklovers, according to Torre.
Torre, who also has experience in publishing, says to keep an eye out for more diverse reads coming out this year.
TikTok has allowed authors who are Black, Indigenous and People of Colour, and members of the LGBTQ+ community to share their stories, and those of the characters they write. Many of these characters embody traits and identities that make readers feel seen, and audiences have been receptive.
Torre says that the time between an author handing in a manuscript to the book hitting shelves can be up to several years, so she says she's optimistic the push for more diversity in the industry she has seen will soon be reflected on store shelves.
In the publishing industry, 85 per cent of people who acquire and edit books are white, according to a survey. As a white author, Torre hopes TikTok will help to bring in more voices to the industry.
Authors know the value of TikTok for marketing. At the annual author conference Inkers Con 2021, writers with a significant TikTok following led a class to share how they successfully promote their own books on the platform.
The numbers back up the effect BookTok has on the industry. Young adult fiction book sales surged 21.4 per cent in 2020, the year when BookTok was gaining popularity.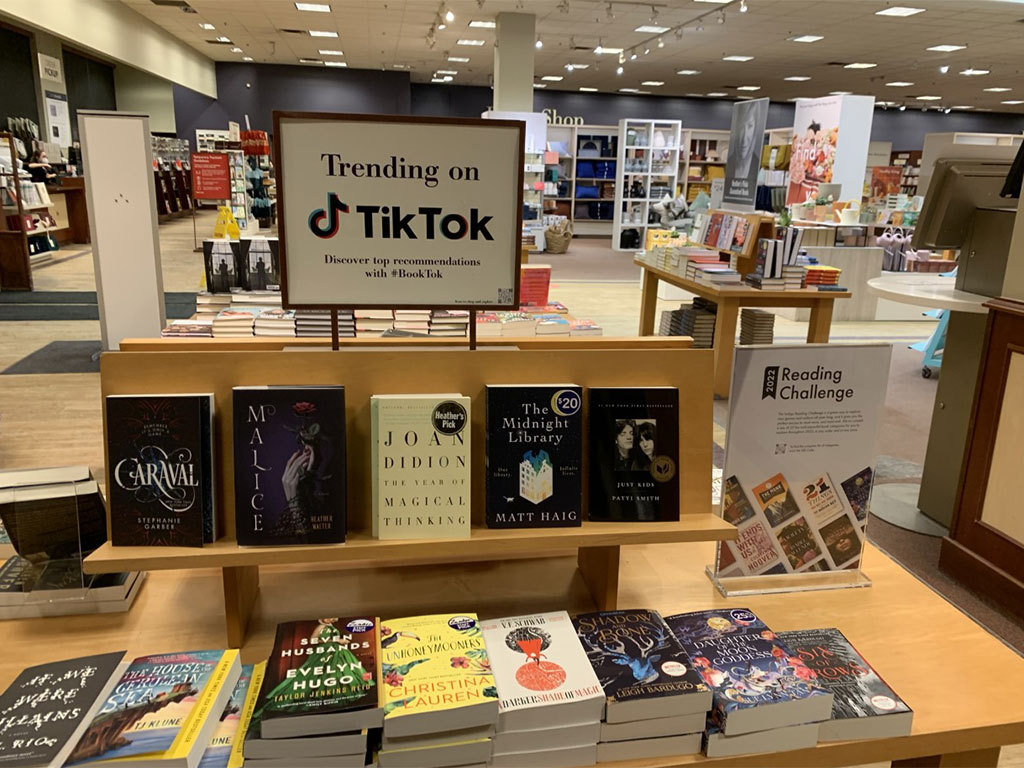 George pollard is a social psychologist at Carleton University and spoke about the collective conscience that informs internet trends like BookTok.
On one hand, pollard says that the "narrow niche" of BookTok draws people in who are already interested in reading or finding new book recommendations. However, this unified demographic creates a "homogenous group" of people.
People who are members of a group like BookTok are likely to bond with each other because they are "going to have the same value emphasis [and] the same interests," pollard said.
The books recommended on the platform might feature diverse storylines and characters, such as protagonists with chronic illness, queer characters and books written entirely in prose. However, their popularity is likely influenced by the shared values of the people contributing to and participating in the community, creating an echo chamber.
"I think we're going to have a situation where there's a lot more paid promotion of books on TikTok," Torre said, adding, "book launches and promotion strategies will try to figure out the best way to utilise TikTok."
Torre said she is optimistic about the platform attracting more readers. "[BookTok] does help unconventional stories have a voice because there is an audience for every book," she said, "They just have to find each other."