Meet Our Team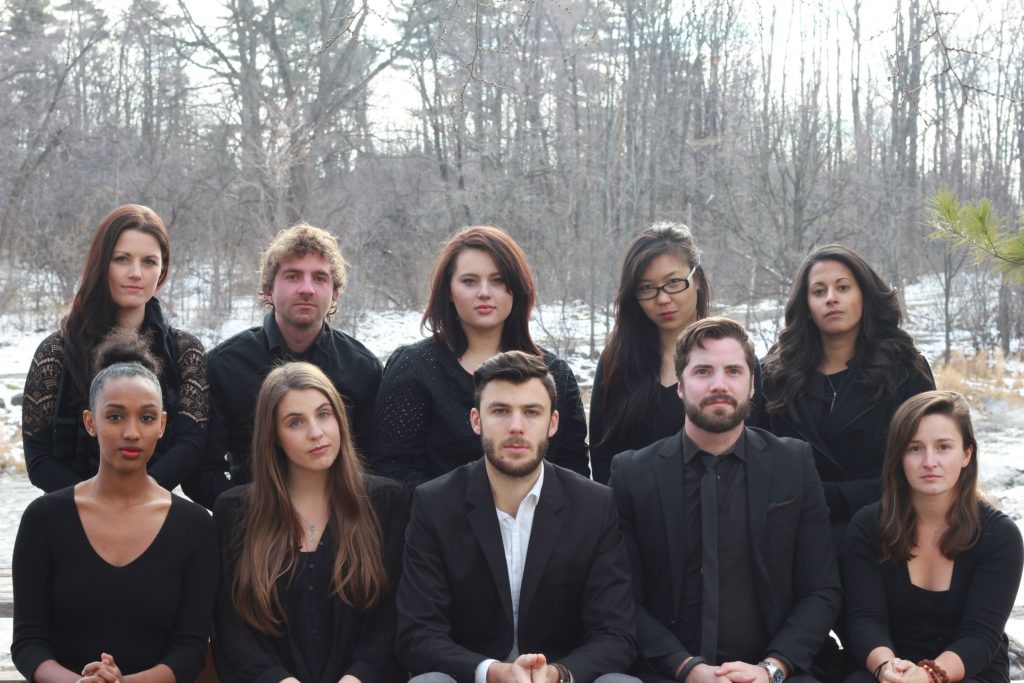 The Finch news team | Photo – Nate Dove
Chantal Bacchus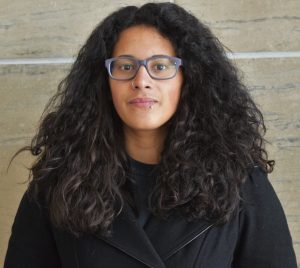 Chantal Bacchus has been a passionate writer all her life and has now entered Carleton's two-year Master of Journalism program. Keen to improve, be challenged and develop new skills, she's intrigued by the fast-paced nature of the program. She has a Bachelor's degree in international relations from the University of British Columbia – Okanagan and has travelled to 23 countries. She's currently making a commitment that will keep her in one place for longer than eight months. She intends to prevail with journalism in her tool kit.
Follow Chantal on Twitter: @ChantalBacchus
Nate Dove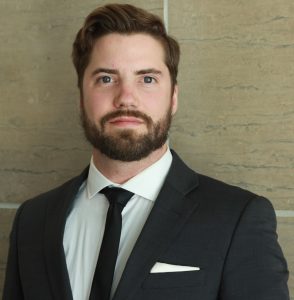 Nate Dove is BBC-award-winning journalist with a Masters degree from UoT in Global Affairs. He is also addicted to music and traveling, having backpacked solo around Europe and the Middle East and having visited nearly twenty countries. He is interested in international relations, security and the Middle East. He enjoys staying active, be it through swimming, bouldering, or anything he can try.
Follow Nate on Twitter: @dove_nathaniel 
Liam Harrap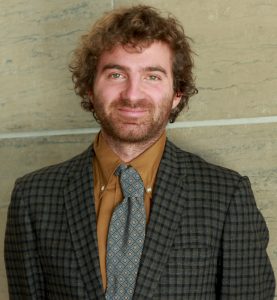 Liam grew up in the Canadian Rockies – a perfect place for scrambling pointy things and survival skiing. He first went on mountain trips with his father, and it's thanks to him that he has an interest in the outdoors. Liam loves to travel to cold and miserable places, as long as he has a steaming mug of tea and good grub to fry in bacon fat. He completed his undergrad (via taking the scenic route of 7 years) at the University of British Columbia in English Literature, but has only worked in jobs relating to Biology and skiing. He is one of the main bloggers for a heliskiing website – Last Frontier Heliskiing and submits articles to the Alpine Club of Canada Gazette Magazine. Eventually he would like to settle down in a place where he can have chickens and write about outdoor life.
Follow on Twitter: @pointypeak701
Rachel Levy-McLaughlin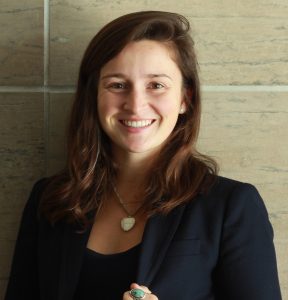 Rachel has known she was going to be a writer since she was 11 years old and was struggling to tame the plethora of story lines tumbling from her imagination. In university, after sampling the smorgasbord of Arts courses at UBC, she circled back to writing (and reading). She worked as a staff writer for UBC's student newspaper The Ubyssey, publishing previews, reviews and feature pieces on student life. In the summers through university, she worked as the intern for her hometown's newspaper, the Markham Economist & Sun. After graduating, she gallivanted around Southeast Asia for 7 months, volunteering at a wildlife rescue centre and on a Balinese organic vegetable farm. She's back now and excited for this newest chapter in her life.
Follow Rachel on Twitter: @levymclaughlin 
Maureen McEwan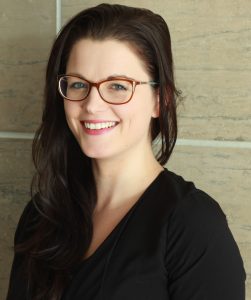 Maureen McEwan is in the two-year Master's in Journalism program. From British Columbia, Maureen has studied and worked across Canada. She is continually grateful for the opportunity to meet a variety of people and learn from their experiences. Her passion for journalism developed throughout the years and has underscored her previous academic and professional interests. Maureen received an honours degree in political science and English from St. Francis Xavier University, focussing on international relations, comparative politics, and transitional justice. She later pursued a Master's degree in political science at the University of Western Ontario, furthering her studies in global justice theory, international relations, and post-conflict resolution. Maureen is thrilled to be in Ottawa working alongside the 2016/2017 MJ cohort and faculty.
Follow Maureen on Twitter: @MoMcEwan 
Shauna McGinn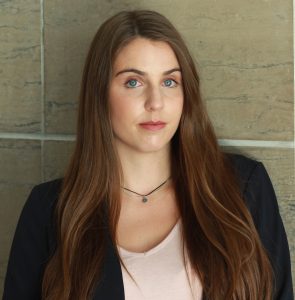 Shauna was born and raised in Ottawa, and completed her undergraduate degree at Queen's, studying everything from international relations, to gender and sexuality, and political economy. The focus of her degree was learning how to critically engage with dominant forms of representation and narratives about the Global South. Writing has always been her greatest passion, and this flourished when she had the opportunity to be a part of Muse, a student-run magazine on campus. There, she was able to engage with and write for fellow students, covering topics relevant to young people. Shauna is particularly interested in women's issues, and investigating stories related to racism, sexism and human rights. She is thrilled to be a part of the Carleton Journalism tradition and hopes to use her education as a vehicle for social activism and change.
Follow Shauna on Twitter: @ShaunaMcGinn
Maggie Parkhill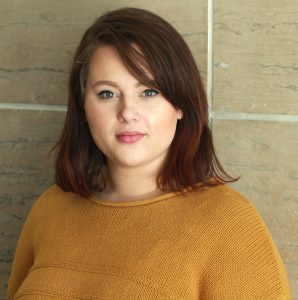 Maggie Parkhill, 23, is a student from Kitchener, Ontario. In high school, she wrote for the school newspaper and participated in political simulation conferences and student leadership. After taking a brief academic detour in an acting program, she returned to her roots and graduated from the University of Windsor with an Honours Bachelor of Arts in Political Science with a Law specialization. Maggie's articles have been featured on HerCampus.com, an online magazine for college-aged women. One of her articles was shortlisted for a Her Campus national award, and many of her articles were featured on the national website. Maggie is also the founder of FemmeBytes.com, where she records podcasts and writes accompanying blog posts on current political and feminist topics.
Follow Maggie on Twitter: @MaggieParkhill 
Andrew Savory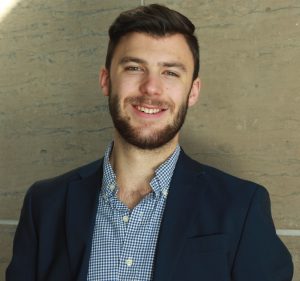 From a young age Andrew knew that he wanted to write. He initially dabbled in prose, and upon
attending Wilfrid Laurier University for a Double Major in English and Film, he realized that his
passion lay in written accounts of live events, interviews, and broadcasting. Over the next four
years, Andrew improved his craft by writing for the Life and Arts section of The Cord, which saw
him conduct interviews with notable musical acts. He also travelled to Sweden on exchange
to study Swedish film and the documentary format. Andrew has lent his time during the summer
to TSN Radio 1050, where he was a radio broadcast intern.
Follow Andrew on Twitter: @AndrewJSavory
Ruth Tecle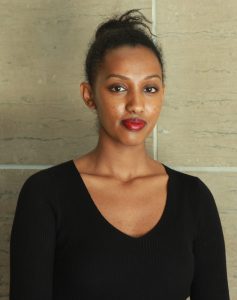 Ruth Tecle is a writer and producer from Toronto. After receiving a degree in Urban and Regional
Planning from Ryerson University, she worked at the Toronto Catholic District School Board as a
program coordinator for the city's designated "priority neighbourhoods." These experiences, as
well as a brief stint as a local politician in the 2010 Toronto municipal election, furthered the
desire to shed light on marginalized communities through storytelling. Between 2013-2015, she
covered four sessions of Ontario's provincial legislature for TVOntario including the 2014
provincial election. She's contributed to US based magazine, The Fader, on her experience as a
Canadian refugee in the early 90s.
Follow Ruth on Twitter: @momentofruth 
Marina Wang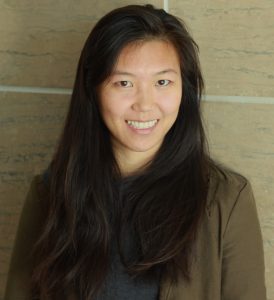 Marina's early love of nature and wildlife led her to complete a Bachelor of Science degree
in zoology at the University of British Columbia-Okanagan. After university she worked at
La Hesperia Biological Station in the cloud forests of Ecuador and travelled throughout
much of South America. During her eight months of geographical and personal exploration,
Marina began a travel blog, which piqued an interest in writing. She realizes the many
communication gaps that exist between science and the media and hopes to bridge this schism.
Current topics of interest are scientific discoveries and innovations, environmental philosophy
and sustainability, and the search for a quantum theory of gravity.
Follow Marina on Twitter: @marinacoladas