Recent Posts From
All Categories
From Damascus to Beirut, Edmonton to Ottawa, Rasha has spent the past three years running away from violence. While she has made a new life for herself in Canada, she still mourns all she had to leave behind in Syria.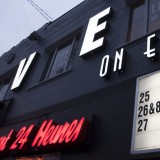 Experimental Farm Theatre looks to revamp Ottawa's improv scene
Canada's indigenous communities look to the future with hope and optimism.