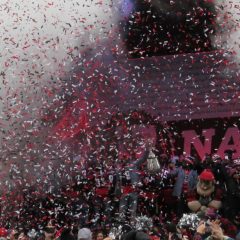 The victorious return of the Grey Cup to Ottawa after 40 years became a family affair.
Crowds of school children joined the victory parade because freezing rain gave many a snow day.
Read More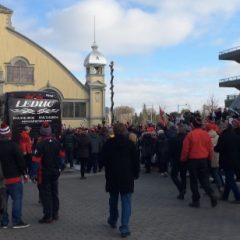 Today's victory parade for the Redblacks got an early start Monday as the crowd erupted in cheers and whoops, jangling red and black cowbells as the team stepped off the bus at TD Place Stadium with the Grey Cup. This is the first Grey Cup win for the Redblacks, and the first time the city of Ottawa has seen the cup in 40 years. The upset Ottawa win in the Grey Cup championship game on Sunday was a classic example of the underdog's...
Read More