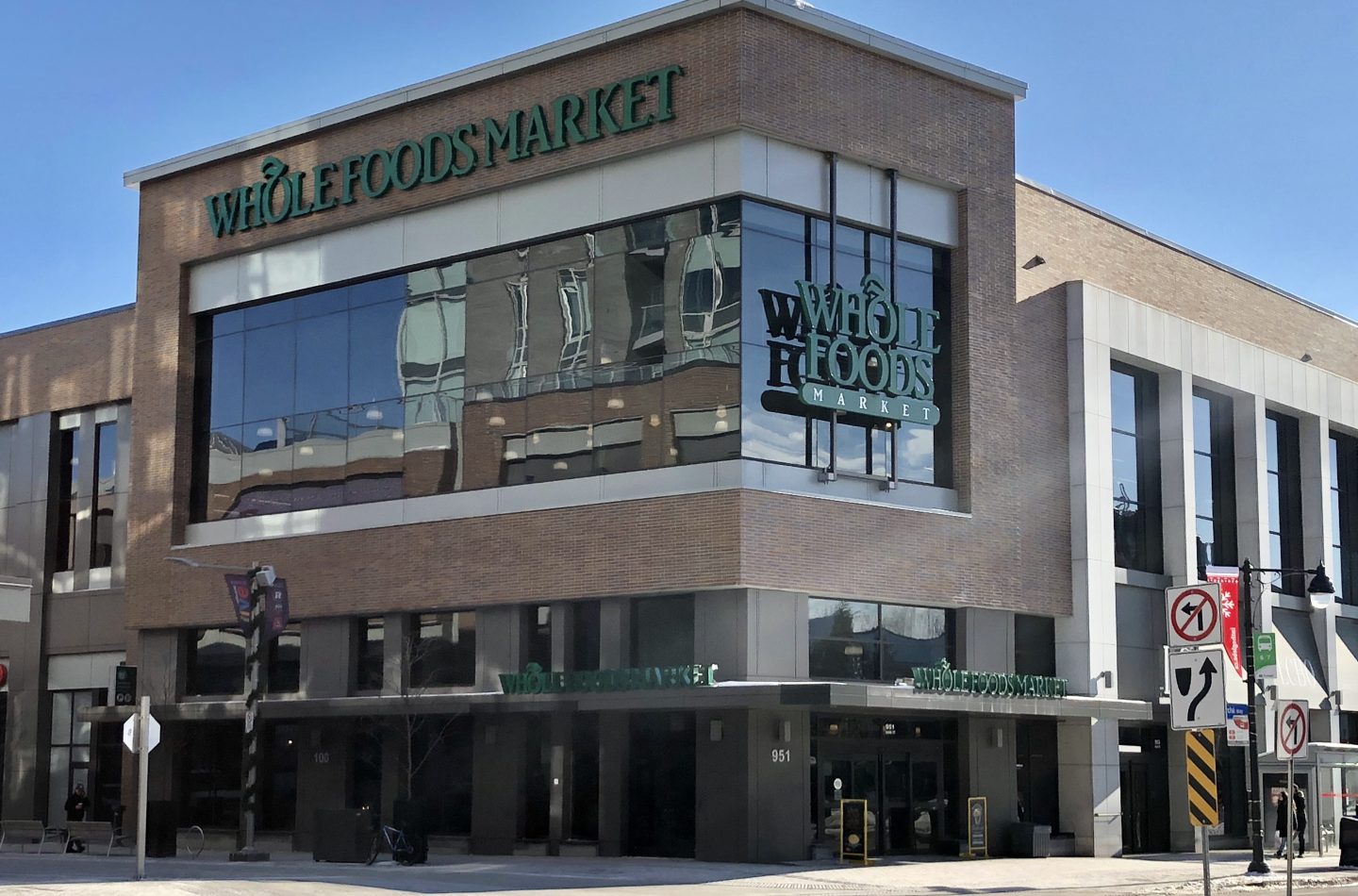 Devon Platana | Nov. 23, 2018
Have you been checking yourself out lately? At the grocery store, that is.
People have been using self-checkouts at the end of their grocery trips more than ever before, according to a study released this week from Dalhousie University.
More than half of Canadians either strongly or somewhat agree that self-checkout lanes are a good idea. That's more than two times the number of Canadians who disagree with the self-checkout idea in general.
"I always use the self-checkout when I can, because cashiers can be really slow and I don't want to wait around," said Ivan Amor, a shopper at the Metro and Whole Foods stores on Bank Street.
While that Metro location doesn't have self-checkout lanes, Amor was happy that the normal lanes were completely empty. "The regular checkout lanes can be way too long," he said. "Getting in and out has never been easier."
Reasons why self-checkouts are becoming more popular vary, but the trend seems to reflect the fact that in today's day and age, people are used to things happening instantaneously. First introduce in 2000, the option for customers to cash out themselves is starting to catch on.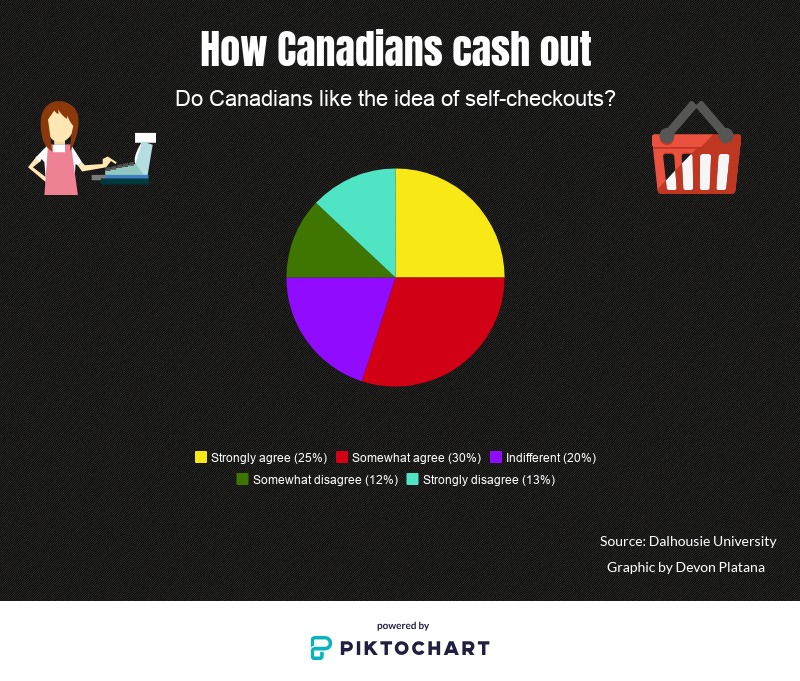 Those who disagree with the concept may be doing so because the process can be complicated.
"It can be overwhelming and I would rather leave it to the professionals," consumer Michelle Jackson laughed. While she noticed more self-checkout options available in local grocery stores, she is more comfortable sticking with the standard lanes.
Even if someone disagrees with using self-checkouts, the survey shows that two-thirds of Canadians have at least tried using self-checkouts, whether that has been occasionally or all the time.
Loblaws is offering a different of self-checkout in Toronto, according to CTV News. At five locations, customers will be able to use their phone to scan items as they shop instead of using any physical checkout as of this week.
The trend of using self-checkouts is in line with our society where social interaction has decreased. Nearly half of Canadians prefer making online over in-store purchases, according to a study by ePath, an online learning management system.
Companies like Amazon allow consumers to do all of their shopping without leaving the house, and now grocery stores are continuing to incorporate self-checkout options.
Through Instacart, a online delivery services that promises your food "in as little as one hour," residents of Ottawa can order their weekly groceries without leaving the house. As of this year, Instacart has partnered with Loblaws to service cities like Ottawa, Vancouver, Kitchener, and more.
While only 10 per cent of Canadians purchase their food online, either through services like Instacart or online meal plans, 34 per cent are considering doing it in the future, according to the Dalhousie study. Eric Moore is one of them.
"While I love coming to Whole Foods, I'd like to try ordering groceries online, especially on a day like today," Moore said, noting the -16 C weather outside of the Bank Street store.
Even if he's interested in the online service, Moore had some reservations about ordering his groceries.
"My only concern is that I'd mess it up and get the wrong food by accident," he added. "My wife would be pretty mad at me."