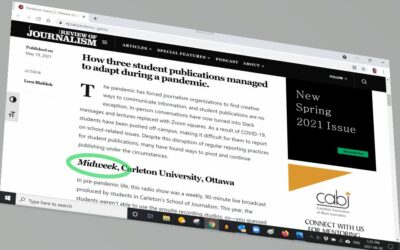 Midweek's pandemic experience is featured in an article in the spring edition of the review of journalism published by students at the J-School at Ryerson University.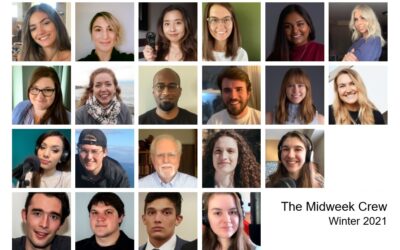 The end of our latest Midweek season! We get an inside look at long-term care realities and at the experiences of professional women who wear hijabs. We look at Great Lakes pollution, anxiety, online gaming community, transcontinental hiking, and much more!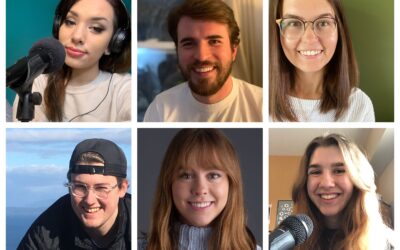 Stories in this week's three podcasts range from flying food into Arctic settlements to getting food for thought to theatre fans, from veterinarians under stress to helping the poorest just get by, and from protesting against COVID restrictions to the concerns of those who must work around those who don't always take care. Plus pastries — and more!
The final set of three Midweek podcasts for this season!
read more