Fare freeze won't fix LRT failures: commissioner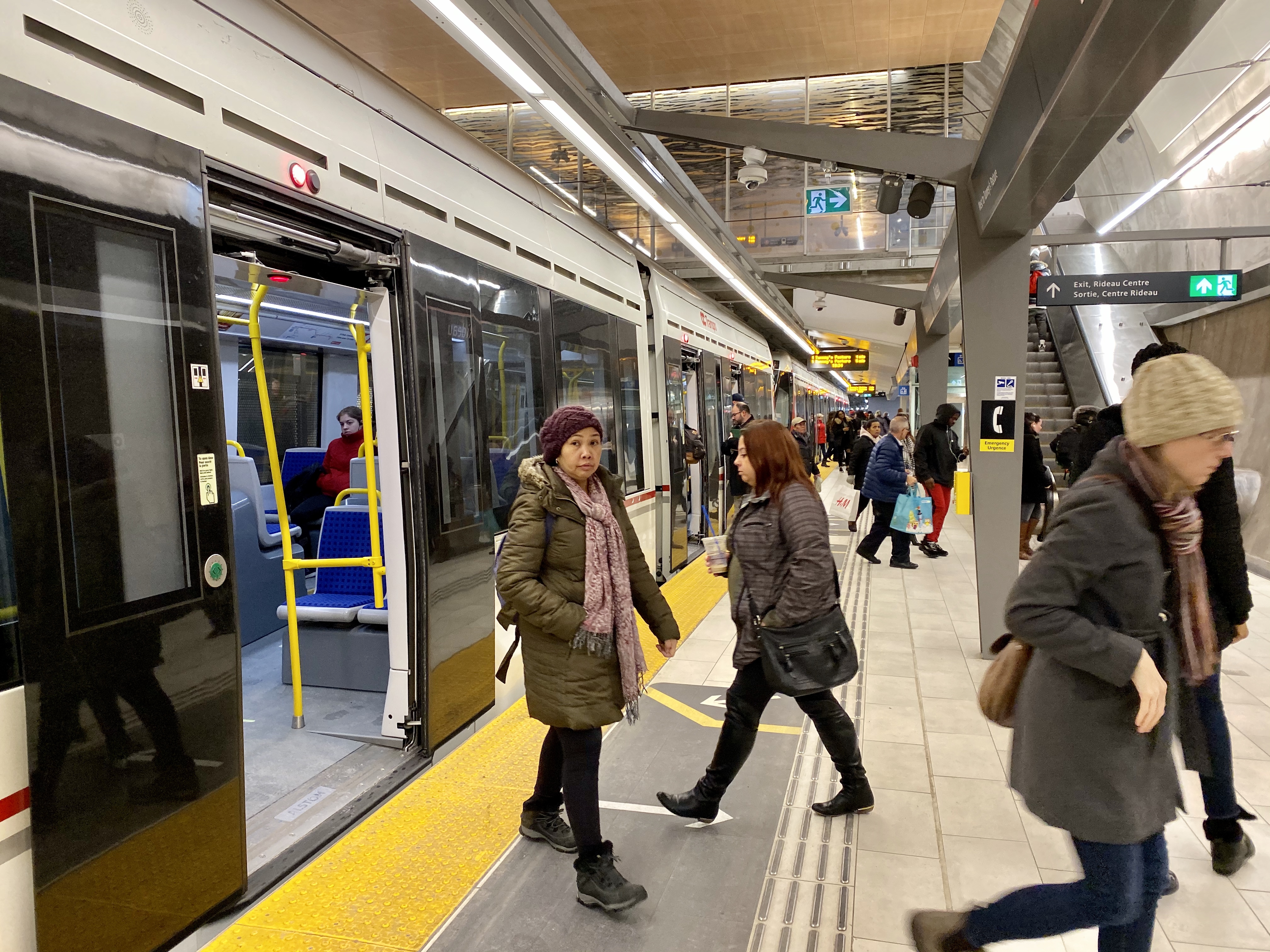 Passengers step off the east-bound Blair train at Rideau Station on Nov. 22. Photo by Raylene Lung.
OC Transpo attempts to compensate for recent lack of LRT reliability
This week, OC Transpo announced plans to freeze transit fares until March 2020, to compensate riders for months of LRT trouble. 
However, one of Ottawa's citizen transit commissioners says she thinks more needs to be done.
"I don't honestly believe that three months (fare freeze) is enough to compensate our riders for the ongoing frustrations," said Sarah Wright-Gilbert Friday.
The fare freeze halts a 2.5 per cent increase that was scheduled for next year. The freeze is expected to cost OC Transpo nearly $1 million.
Mayor Jim Watson proposed the three-month fare freeze on Nov. 8 in a letter to city manager Steve Kanellakos.
Coun. Catherine McKenney then introduced a proposal to extend the freeze for 12 months. However their proposal failed to pass at the transit commission meeting on Nov. 20.
Wright-Gilbert said that if the reliability and technical issues have not been resolved by March 2020, there is still a possibility that the freeze could be extended.
"I would like to have a little bit more transparency and clarity on what senior staff at the City of Ottawa are doing to determine whether or not we've reached reliability and the issues have been fixed," Wright-Gilbert said.
It's no secret that the LRT has frustrated commuters since it opened in September.
Emma Berthiaume and Jessica Morin, both students at the University of Ottawa, take the LRT to school every day. They said that they welcome the fare freeze because it would help keep transit passes affordable, but they believe that the LRT introduced a host of unnecessary problems.
"You're forcing us to take the train, you're forcing us to pay more when we had an efficient bus system in the beginning," said Berthiaume.
"I wish there were still normal buses going downtown," added Morin. "Because sometimes (the train) breaks down and I waited 45 minutes once just for it to get fixed, when I could have just used a bus to bring me there."
Both hope that the fare freeze will be extended beyond the spring.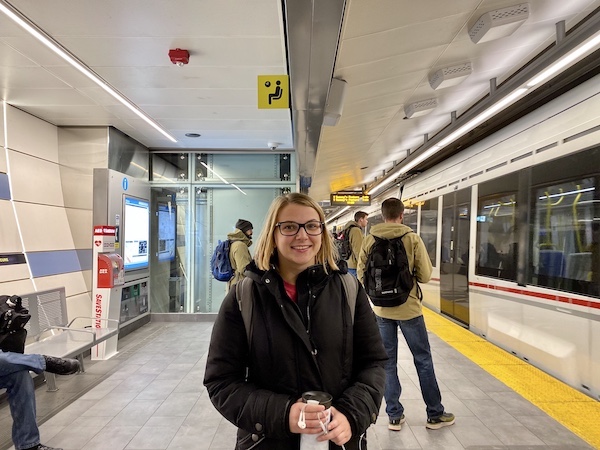 Sarah Zabudsky, a Carleton University Student, waits at Rideau Station for the west-bound train to Tunney's Pasture on Friday. Photo by Raylene Lung.
Sarah Zabudsky, a third-year criminology student at Carleton University who takes the LRT on weekdays, said the fare freeze would benefit frequent riders.
She has other LRT woes too, though.
"I have issues getting on the [Trillium Line] at rush hour because those trains come every 15 minutes instead of four," Zabudsky said. "So it gets really overcrowded."
OC Transpo continues to struggle with multiple LRT issues, including problems with the onboard computer system, the doors and what some are describing as limited platform space at Blair station. Wright-Gilbert said that the Rideau Transit Group, who built the system are in the process of  resolving these issues.
"The frustrations that riders are feeling are that [they] were promised a system that was going to be a 'world class system with world class service' and that is clearly not what we received," said Wright-Gilbert.
She said that OC Transpo has been very responsive to feedback and taking ideas from the public into consideration.
"They are open to suggestions from riders and commissioners," Wright-Gilbert said. "I do hope that as we move forward, things will improve."
On Nov. 21, Wright-Gilbert asked followers on Twitter for their advice on improving the system. Among responses, people called for more transparent communication from OC Transpo.
While it is great you are lending your voice and suggestions to improving the comms, the reality of it, is that internal leadership/management is not there, it shouldn't be that difficult to get consistent, clear detailed updates on service related issues. OC needs change in mgmt

— Drew Van Boeschoten (@DrewVanB) November 21, 2019
Anything we can do to reduce station surprises for riders would ease anxiety, tension and congestion. Two ideas:
-Make wait times available online, so we can plan accordingly.
-Place wait times at station entrances, so we can gauge whether to take our time, speed up, or leave.

— Gord Roberts 🖖 (@gordonjroberts) November 21, 2019
You probably know all this but...

1, The top priority should be keeping riders as up to date as possible so they can plan their trip and tell people they're running late etc.

2, Clarity is important. E/F are not e veryone's first language.

— Jonas Kaufman (@O_Town_Geek) November 21, 2019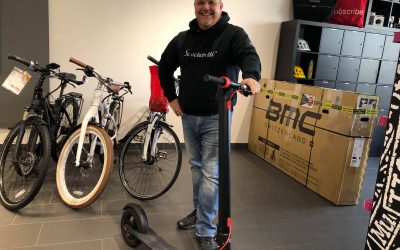 The Ontario government announced a five-year pilot plan for e-scooters on Wednesday. What will it mean for Ottawa pedestrians?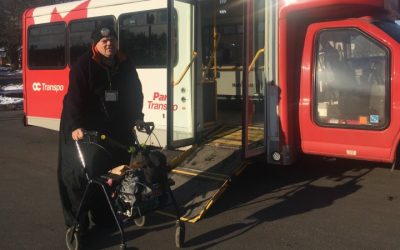 Transit woes may be new to LRT riders, but Para Transpo users have lived with unreliable transit for years.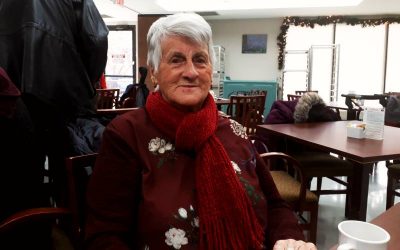 Changes to OC Transpo grounded seniors — until they mobilized, fought the city and won