Introduction: "The Nightmare"
In the blue-carpeted waiting room of Dr. Ernesto Barbosa, Monica Salgado folded both her hands over a left rib. After entering the clinic in the Colombian capital of Bogota, the 46-year-old woman from New Jersey doubled over in pain before gathering herself to walk across the room to take a seat.
Salgado was wearing slacks and a long-sleeved shirt, but peeling a pant leg back revealed a compression garment, one of several covering her whole body. Underneath the compression garments, Salgado's skin was black and blue.
In the summer of 2017, Salgado had traveled from her U.S. home to Bogota to receive laser liposuction, breast implants and a facelift from a doctor in Colombia billing himself as a certified plastic surgeon. She said she thinks her doctor must have nicked one of her ribs with the liposuction needle during the operation.
Angered by the experience and crippled by the residual pain from her liposuction, Salgado had sought medical help from Barbosa, a leading plastic surgeon in Bogota and an ardent advocate for strengthened rules governing the profession in Colombia. Barbosa and other certified plastic surgeons are routinely approached by patients seeking corrective treatment following slip-shod surgeries by less skilled or unscrupulous surgeons.
"Our doctor—he just lied to us."
Salgado was accompanied to her new doctor's office by her cousin, Gloriela Fernandez, who had also gone to Colombia for liposuction, and Salgado's 17-year-old daughter, Naomi, who'd joined them to have a rhinoplasty — surgery on her nose — to correct sinus problems.
Like Salgado, Fernandez was in compression garments and clutched the armrests of the waiting room's steel chair whenever she made stiff adjustments. Naomi wore a bandage over the bridge of her nose and breathed through her mouth.
"When I had this done, it was a nightmare," said Salgado."Just terrible."
A friend from New Jersey had undergone plastic surgery with the same Colombian doctor and had recommended him to Salgado. The timing happened to be convenient for Naomi, who was a few months short of turning 18 and being legally allowed to have her nose operation done in the U.S. Naomi didn't want to have the surgery while starting university in the fall; the timing — not to mention the price — was better in Colombia.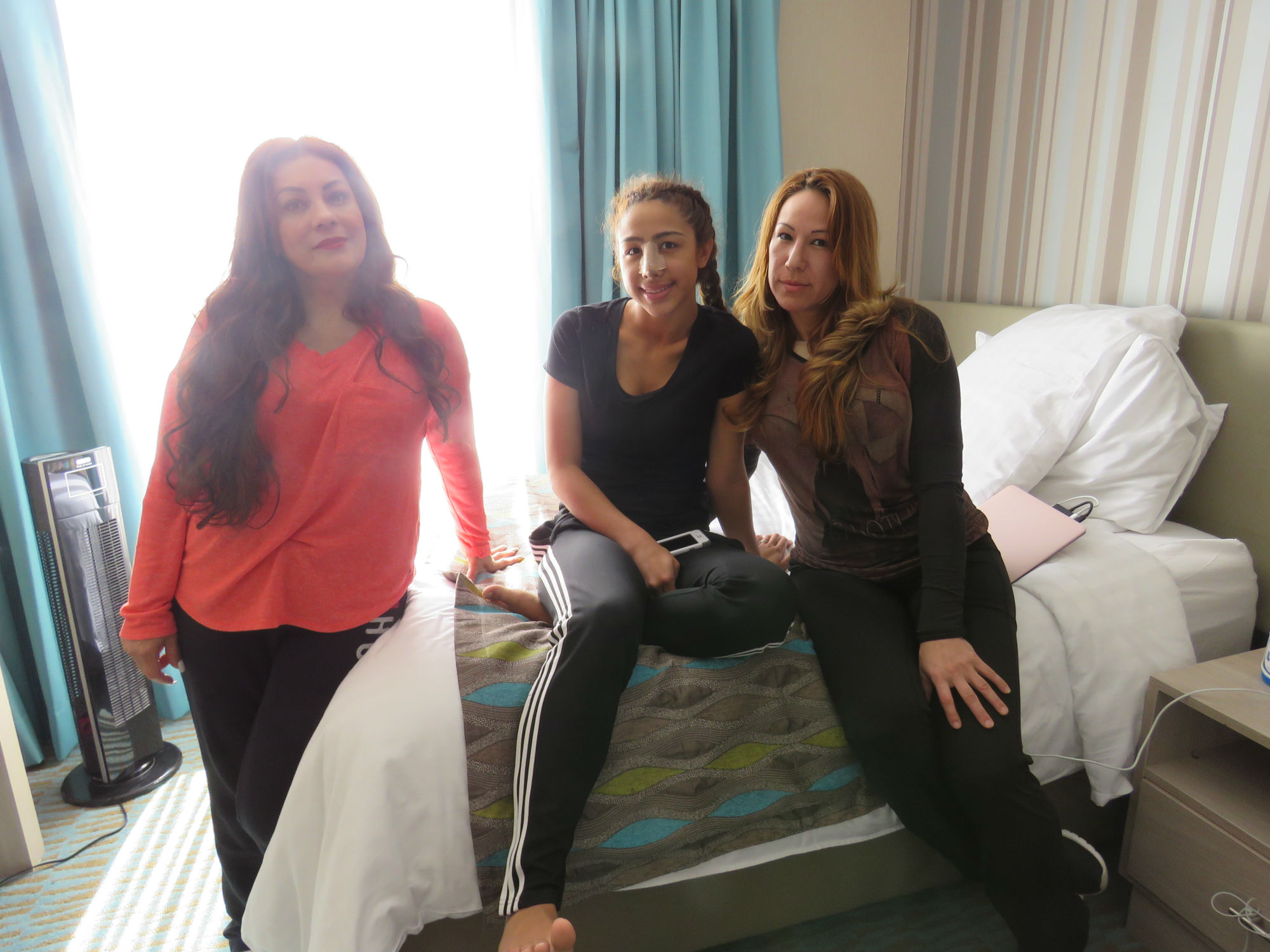 Gloriela Fernandez, Naomi, and Monica Salgado in their recovery room in Bogota.
When the cousins inquired about their planned operations, their doctor allegedly assured them that they would have to stay in the South American country for a maximum of seven days, and that there would be no pain, no compression garments and no scars.
"There you go," Fernandez recalled thinking. "That's my dream. That's what I want."
The three medical tourists from New Jersey decided to go ahead with their surgeries. The operations were to be carried out in a wealthy neighbourhood in Bogota, but upon the arrival of the Americans at the location, the clinic was not what they had expected.
"It's just like a house. It doesn't even have a sign. You have to ring a bell just so they can open the door," said Fernandez. Despite the warning signs, the cousins apprehensively went ahead with their procedures.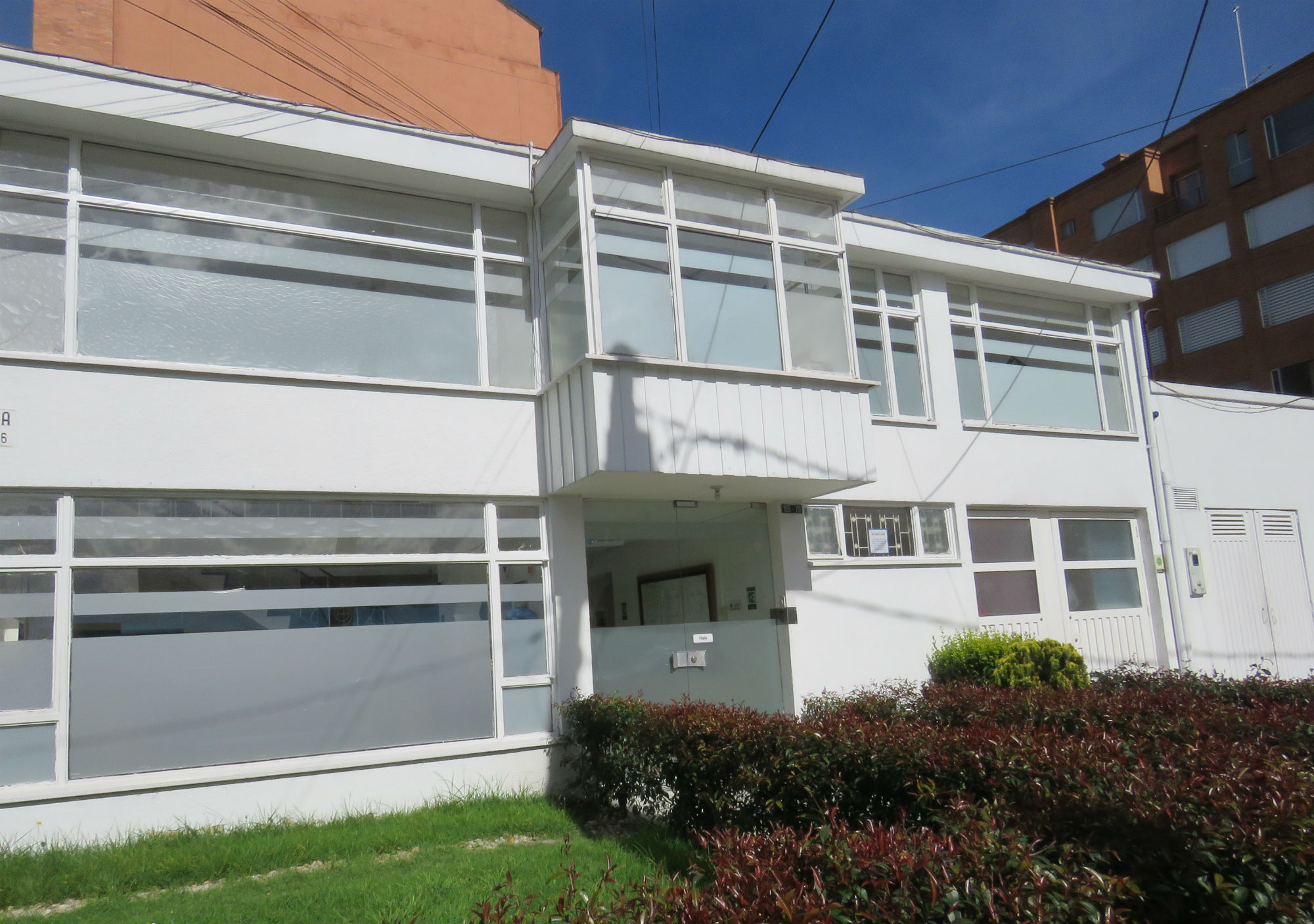 The Americans had their operations done in a clinic that looked like a large house instead of a hospital. (Photo| Marina Wang)
Salgado was first. In the operating room, she remembered noticing the nurse didn't change gloves and the medical staff were using their cellphones and touching their hair without washing their hands afterwards.
Salgado thought this was suspicious but felt pressured to have the surgery anyway since she had already paid. She suggested to Fernandez that she and Naomi should have their operations elsewhere, but in what Fernandez admitted was a lapse in judgment, she underwent the surgery too.
"I was really numb in my brain because my cousin was already ready for the surgery," said Fernandez. She added that the clinic staff had rushed her through pre-operative administration.
While Salgado was still anesthetised, the clinic began her daughter's rhinoplasty in another room without her mother being present. "If something happened, what were they going to do?" asked Salgado. "She's a minor!"
Salgado woke from her surgery screaming in pain. She remembers her doctor assuring her everything was fine.
After Fernandez's surgery, she woke feeling hypothermic. "I was shaking so bad," she said. "And the worst part is that the doctor didn't show up. He didn't know if I was awake, if I was dead, if I had a heart attack, or if I was in a coma."
Fernanadez later discovered that the doctor she had been consulting with in Colombia before her surgery was not the same one who actually performed the operations. "You should meet the doctor that's doing your operation. It's just wrong," she said. "I feel betrayed."
Salgado's daughter Naomi came away from her rhinoplasty without complications, although her mother wasn't entirely impressed by the aesthetics. Worried and suffering pain in the aftermath of their procedures, Salgado and Fernandez turned to Barbosa, whose credentials were impeccable.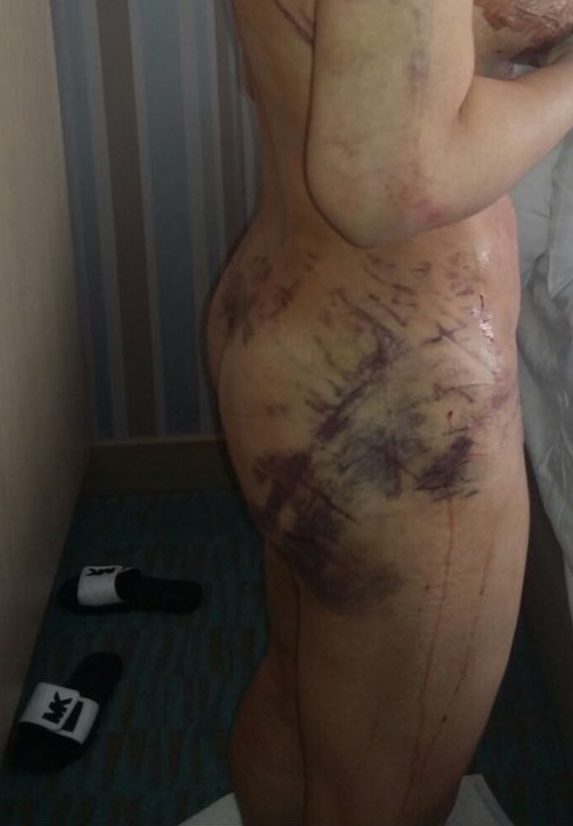 A degree of bruising is normal after a liposuction, but Salgado was falsely informed about the procedure. (Photo| Monica Salgado)
"For this doctor, I wish the best for him — that nobody dies on him."
In this tropical country in the northwest corner of South America, there's a thriving plastic surgery industry with many highly qualified surgeons providing excellent service to both domestic and foreign clients. But there's also a seamy underbelly, and Salgado and Fernandez had found it.
Explosive consumer demand for cosmetic procedures and lax medical regulations have combined to foster an unscrupulous branch of the industry, brimming with underqualified surgeons and unhygienic clinics performing — sometimes very badly, but for cut-rate prices compared to North America — what is often highly invasive surgery.
With many surgeons falling short of basic standards for medical practice and ethics, countless unsuspecting patients have become victims of botched surgeries. For several years, some politicians and members of the Colombian Society of Plastic Surgery (SCCP) — a respected medical body led by Barbosa and others — have been advocating for reforms that would raise the bar of professionalism in the specialty and improve patient safety.
The issue sparked public outrage in 2016 when the story of Lorena Beltrán, a journalist and victim of a botched breast reduction, appeared across major Colombian media outlets. After investigating the surgeon that had left Beltrán with disfigured breasts, the high-profile Colombian newscast Noticias Uno exposed 40 doctors who had obtained "express" plastic surgery specialties in other countries and had their credentials verified through a medical oversight system rife with government corruption.
Beltrán has since been spearheading the Cirugía Segura Ya (Safe Surgery Now) movement that promotes solidarity among victims of malpractice and raises awareness about the serious shortcomings of plastic surgery regulation in Colombia.
Salgado, her daughter and cousin unwittingly took a wrong turn when they went to Colombia for their plastic surgeries, falling into the hands of medical amateurs operating on the dark side of a booming business.
"It's been a nightmare," said Fernandez. "For this doctor, I wish the best for him — that nobody dies on him."