The Caribbean sun's peachy rays illuminated Jane Smith as she relaxed in her chair by the window of her air-conditioned recovery suite on a sweltering day in the coastal city of Cartagena in May 2017.
The 31-year-old woman from the U.S. has thick, brown hair and meticulously applied makeup. Her contoured curves fit the frame of her body, and it would be difficult to guess that she had ever undergone a breast and buttock augmentation — let alone only three days ago.
Smith is not her real name. She has asked that her identity be concealed.
She is one of an estimated 71,000 foreigners every year who travel to Colombia for plastic surgery, fuelling a booming medical tourism industry. The high number of well-qualified plastic surgeons and the relatively low price they charge make Colombia an attractive option for those looking to travel abroad for cosmetic surgery. Smith paid about $9,000 USD for her two operations and post-operative care. The same procedures in the United States would have cost around $25,000.
Smith's operations were performed in a Cartagena clinic called Premium Care Plastic Surgery. Popular at Premium Care are "Mommy-Makeover" packages where beachside accommodation, food and post-operative care are all pre-arranged. Many of the staff fluently speak English.
"You walk in here and you feel like you have a family," said Smith. "It's very relaxing. The process was very quick and painless in the logistic sense, and the staff is amazing."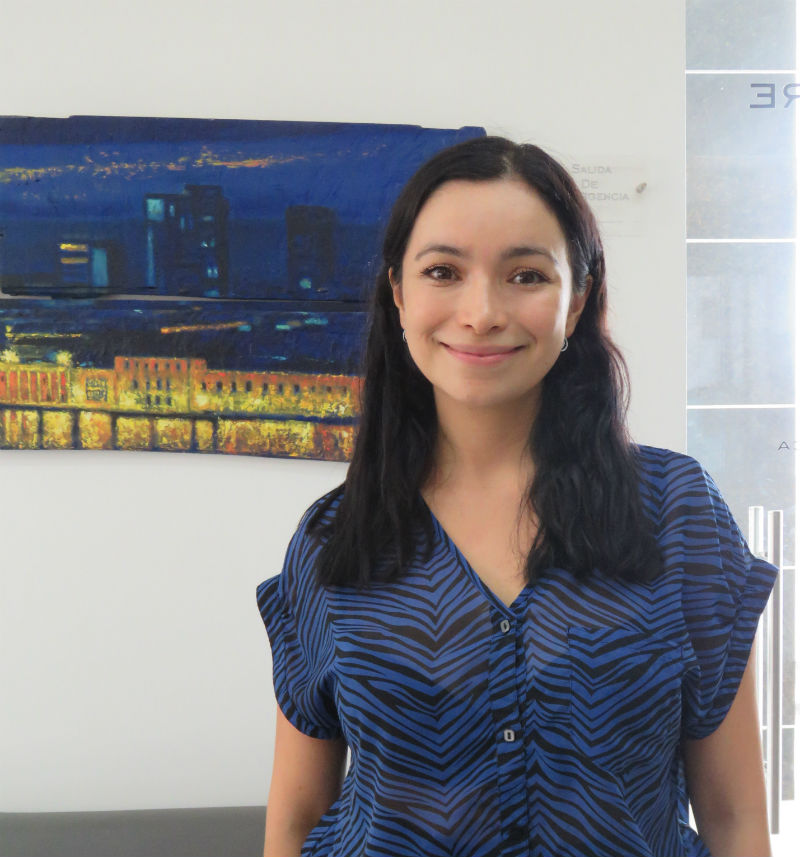 Dr. Carolina Restrepo is one of the plastic surgeons at Premium Care Plastic Surgery. (Photo | Marina Wang)
Smith was picked up at the airport and dropped off at a recovery suite —essentially a beachside condo not far from the clinic— where she was greeted with freshly squeezed juice. Over the next two days, she attended appointments with her surgeon and was escorted by clinic staff to purchase compression garments as a required as part of a patient's post-operative healing.
Smith spent three hours on the operating table undergoing both the breast and buttock procedures, and after surgery a nurse stayed overnight with her to monitor her condition and administer massages. In total, she stayed in Cartagena for a week.
Dr. Carolina Restrepo, one of the surgeons at Premium Care, estimated that about 85 per cent of her patients come from abroad: 60 per cent from the U.S. and the remainder split about evenly between Canada, the Caribbean islands and other Latin American countries.
"It's been really amazing how we are attracting more and more patients from different places," said Restrepo.
Plastic surgery tourists are given the option to stay in beachside condos.
Click on the image to see photos of the recovery suite.
(Photos | Marina Wang)
Danielle Reddick, a young mother in Montreal, is a client drawn to Colombia's thriving plastic surgery industry. She's been exploring plastic surgery options in the South American country, saying she's impressed by Colombia's reputation as a good place to undergo safe, reliable procedures performed by qualified professionals.
A pregnancy left Reddick's weight fluctuating. "I recently lost 50 pounds and I just don't really feel the difference because of all the extra skin and whatnot, so I want to have it fixed," she said.
Reddick is looking to have an abdominoplasty and breast and buttock augmentations. Several of her friends have had operations in Colombia, and Reddick said she was attracted by the country's low prices and the high number well-qualified surgeons. "I realized that the quality is better in Colombia," she said.
The Montrealer has been researching Colombian clinics for months and said she is leaning towards a plastic surgery package similar to the ones offered at Premium Care.
Reddick said she is also aware that horror stories do happen to people that travel abroad for surgery, oftentimes at the hands of unskilled surgeons and poor post-operative care. Her plan for avoiding such risky operators is to do lots of homework.
"I'm somebody that's not going to make a choice without making an informed decision. Once I feel comfortable enough to book a doctor, it's because I've done my research and spoke to enough people to know that it's an OK choice," she said. "When it's something that you really want and it's something that you've worked hard for, that's more important than how scared you are."
This story has been edited since it was first published.