The Canadian cannabis industry had a rough start but has surprisingly managed to grow despite speculations at the beginning of 2020, not to mention the pandemic. (Photo by Cassandra Yanez-Leyton)
OTTAWA –  Eric Lewinson was not fazed when, at the end of March, right at the outset of the pandemic, he committed to opening at least three Canna North Cannabis Stores in his hometown of Ottawa.
Last year was a grim one for the cannabis industry. Ontario's retail stores were capped at 25, creating problems of oversupply. As the year progressed, the hype around the industry slowly came down along with share prices. 
By January, experts were predicting that several companies would not live to see the end of 2020. The pandemic would be another blow.
 "Honestly, I felt even more confident," said Lewinson when he realized he was entering the industry at a time when COVID-19 was proving to be more disruptive than anyone had thought.
The 26-year-old first-time business owner was intent on developing a business for people who have been consuming cannabis since before it was legalized in 2018. He said he feels that these "legacy smokers" have been left behind by other companies' attempt to draw in new customers.
Lewinson said he felt confident that he would attract these clients because cannabis consumption had increased and existing stores did not cater to them.
Retail sales from cannabis stores jumped by $30 million across the country between February and March 2020, as consumers stockpiled ahead of the lockdown.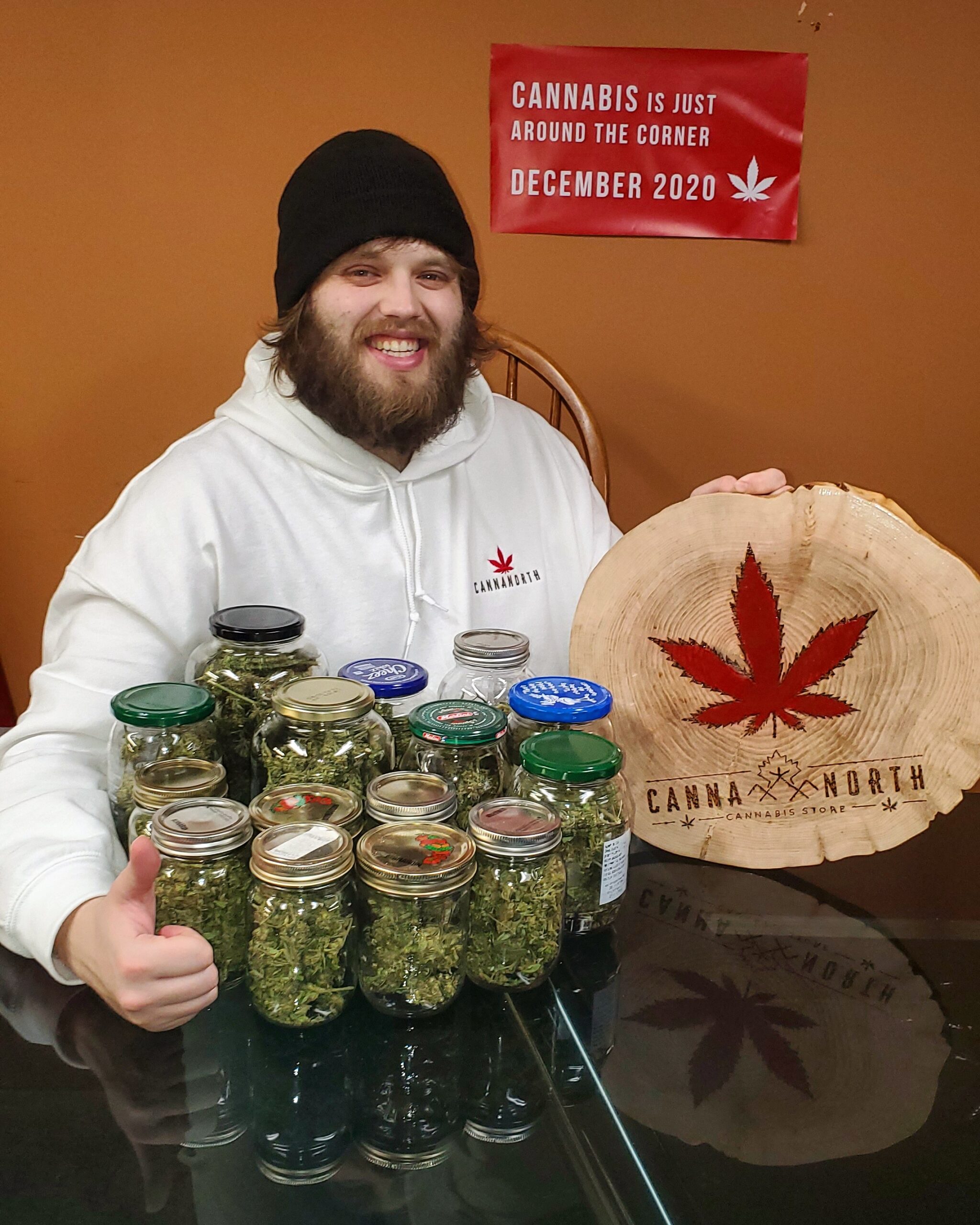 Eric Lewinson is a first-time business owner who will be opening three Canna North Cannabis Stores in Ottawa in December. (Photo provided by Eric Lewinson)
 Zohra Azizi, a 25-year-old Torontonian, said she made sure to get her hands on two ounces of dried flower at the start of the pandemic. She bought another four later in the summer.  
"My cannabis use definitely increased by like 120 per cent since the pandemic started," she said.
But it wasn't the stockpilers who threw a lifebuoy to an industry that in 2019 was seriously struggling with problems of oversupply, slow roll-out of retail stores and general investor skepticism.
It wasn't a rise in individual consumption either. Only 6.5 per cent of Canadians increased their weekly consumption of cannabis between March 29 and May 10, according to a Statistics Canada survey. 
Increase in sales from Canadian cannabis retailers. Note that the increase does not necessarily mean increased consumption or demand of cannabis products. It simply means increase consumption of legal cannabis products. It is important to keep in mind that almost 200 new retail stores opened during this period which would consequentially entail increase in sales.
No, what helped the Canadian cannabis industry power through the pandemic was a combination of strategy and plain dumb luck.
On the strategic front, a group of interested parties, including provincial monopoly distributors like the Ontario Cannabis Store (OCS) and private licensed producers, pushed provinces to recognize cannabis services as "essential." 
"That is something we take pride in right," said Phil Shaer, the chief legal officer for licensed producer Canopy Growth Corporation, during a Zoom interview. Sporting a wide grin, he motioned to his T-shirt which boldly displayed the words: "Illegal to Essential."
"We went from being illegal, literally, to when the pandemic hit, we convinced the [provincial] government those stores should stay open because people needed access," he said.
Perhaps even more importantly, Shaer pointed out that it also prevented a possible undoing of any efforts the industry and provinces had made in terms of dialing back illicit markets.
That remains a huge hurdle for the legal industry.
According to Shaer, Ontario is the biggest market for cannabis in Canada. But the province only captured 19 per cent of its illegal market at the end of the sector's first fiscal year,. That percentage increased to 25.1 at the end of June 2020. This jump probably would not have happened if the legal dispensaries had been forced to close at a time when, as the statistics show, demand was rising.  
"We went from being illegal, literally, to when the pandemic hit, we convinced the [provincial] government those stores should stay open because people needed access."
– Phil Shaer, chief legal officer at Canopy Growth Corp
Another factor that kept the legal industry competitive with the illegal market through the pandemic was Premier Doug Ford's decision in January to eliminate the cap on retail licenses and open more stores across the province. This is where luck came into play: according to the OCS, over 200 stores were able to open their doors during the pandemic. 
Lewinson had three licenses by the end of April, and applied for two more in July.   
These measures have not curtailed the black market, but they have kept the industry afloat at a time when it probably needed it the most. 
Out of the total household expenditure on recreational cannabis products across Canada, only 52 per cent went toward the legal market. Lewinson attributes this gap to the legal industry's hyper-focus on attracting new customers.
"That's a huge segment that's being missed," he said, referring to those who continue to purchase from unlicensed sellers.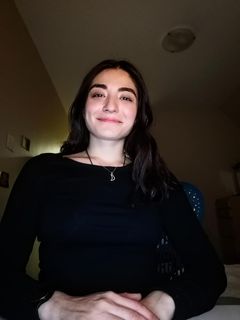 Zohra Azizi, 25, has been using cannabis products since before legalization to cope with her anxiety. Today, she is exploring the 2.0 products including a vape pen with CBD e-liquid. (Photo provided by Zohra Azizi)
"If you delve deeper into it, you're probably going to find a lot of those customers either tried legal stores and disliked it, or just in general, dislike the whole idea of what legal stores have become." This sentiment is echoed by Azizi.
She has been using marijuana to cope with her anxiety for almost six years, and is knowledgeable on cannabis products. "The whole customer service aspect is catered more towards people who are trying weed for the first time," she said, adding that the new stores "felt more like a corporation rather than just going to a dispensary."
This is exactly what Lewinson hopes to fix with his new line of stores; to create an experience that mimics the pre-legalization dispensaries for pre-legalization smokers.
Among other things, this includes featuring only some of the latest products the province made available. "When it comes to ingestible cannabis, for example, only products that hold the legal maximum will be considered for our menu to start," said Lewinson.
Another reason why January was a hopeful month for those in the cannabis sector was that Ontario also approved the sale of "2.0 products". These are products that were legalized in a second set of federal regulations and include edibles, creams and – the newest trend – beverages. This meant that when the pandemic hit, suppliers were already developing new products to present to a consumer base that, according to Shaer, all of a sudden had more time to experiment.
Rishi Malkani, the lead partner at Deloitte in charge of managing the cannabis practice in Canada, adds that: "Some of the 2.0 products like beverages will bring a whole new subset of users to the market who previously weren't cannabis users."
"You're seeing a big demand for CBD products in the U.S. in the health and wellness space," said Malkani, adding that these products will help reduce the stigma around cannabis consumption and give Canadian companies an edge as they enter the U.S. market. 
Although the sales curve of the 2.0 products is on the slower end, Concordia University economics professor, Ian Irvine, believes they also mark a significant step in divesting spending away from alcohol and tobacco products and into cannabis products in the long-run.
Lewinson, however, is interested in keeping it simple. 
"We're not going to have 90 products on the menu," he said, recognizing that even in a pandemic the industry is more competitive than ever and tending to "the little guy" is what will give him an edge.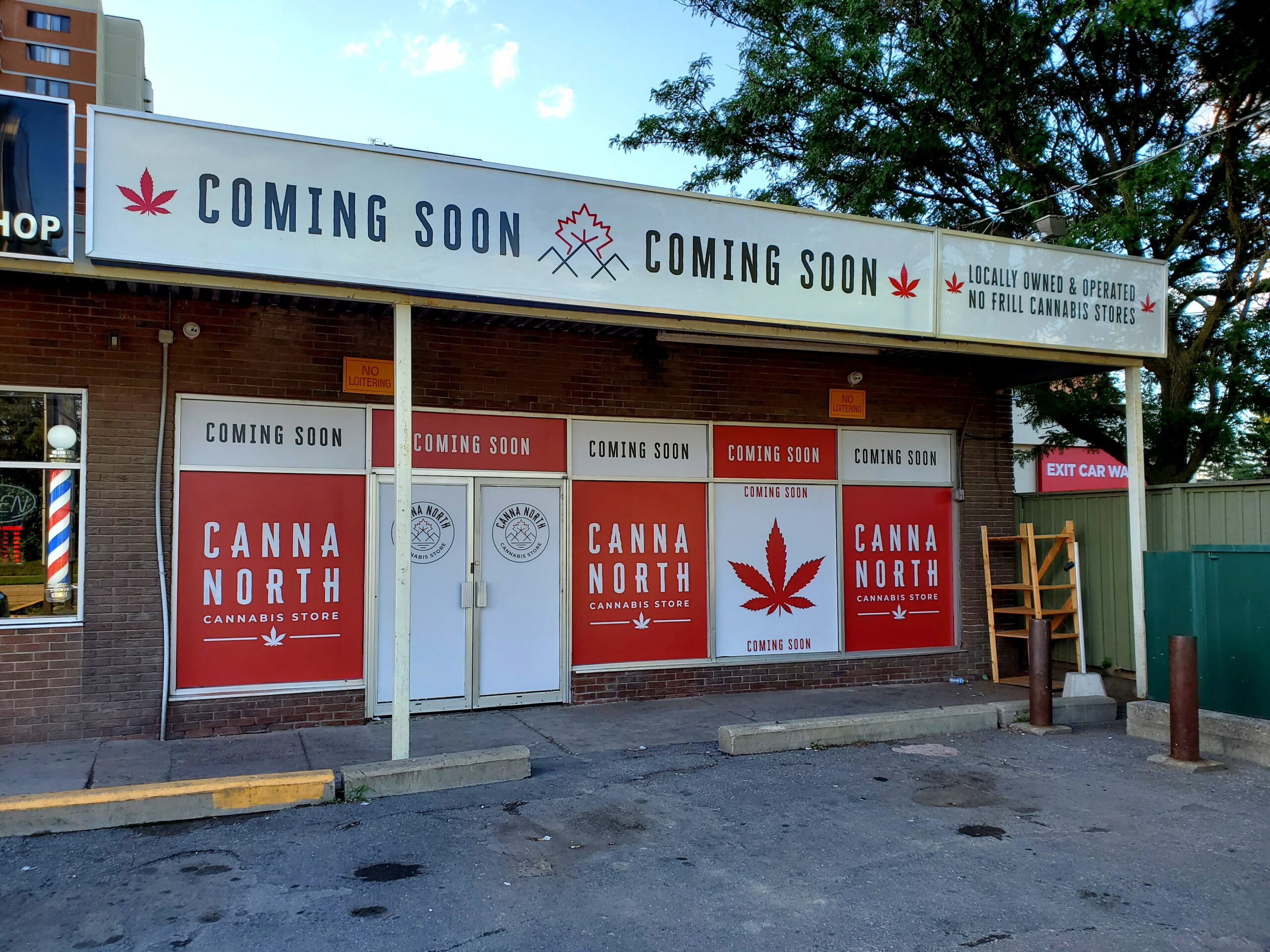 Lewinson's first three stores are set to open sometime in late December or early January. (Photo provided by Eric Lewinson)