I wear a face mask aboard an airplane on my way from Hong Kong to Ottawa. Transport Canada requires all passengers to wear a face covering on board an airplane. Aug. 22, 2020. (Photo by Jonathan Got)
OTTAWA – I was working in Switzerland when I got sick in March. COVID-19 cases were on the rise in neighbouring France and Italy and my fever had persisted for the fourth consecutive day.
With the memory of recovering from H1N1 at age 13 still fresh in my mind, I decided to consult a doctor. 
"It could be COVID or it could be something else," my doctor said. "We don't know."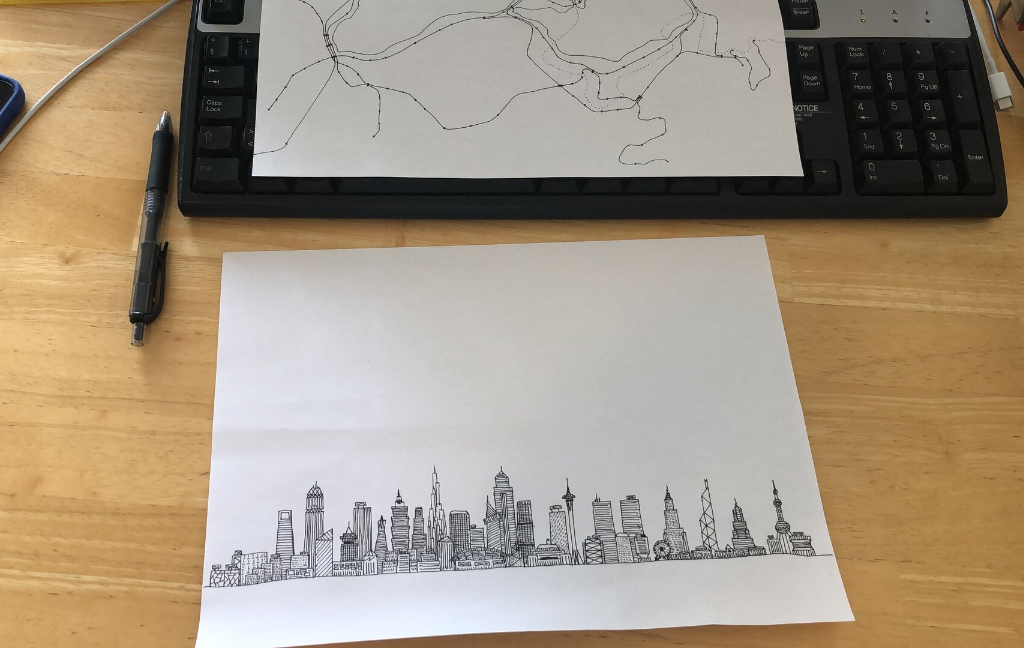 I passed the time in isolation by drawing imaginary cityscapes in my apartment in Geneva, Switzerland. 
Mar. 17, 2020. (Photo by Jonathan Got)
For the rest of the month, I was on prescribed antibiotics and recovered from my symptoms by the end of March. In June, I learnt of a clinic in Zurich that was offering COVID-19 antibody tests. I was due to travel to Hong Kong to see my family, so I wanted to be sure I wouldn't be risking their safety. I booked an appointment and took a three-hour train ride to get tested.
It turned out I had developed COVID-19 antibodies. 
The body's immune system develops these antibodies to search for and fight viruses. Today, more than 360,000 people in Canada have tested positive for COVID-19. While about 60,000 cases remain active, 290,000 people have recovered.
While those who recovered can develop COVID-19 antibodies, researchers from the University of Colima in Mexico found evidence that suggests reinfection is still possible. The research has not yet been peer reviewed.
Dr. Sarah Funnell, associate medical officer of health in Ottawa, recommends that everyone get vaccinated against COVID-19 when the vaccine is available, even those who have recovered.
While some people have had their nastiest COVID-19 experiences behind them, what lies in store for the rest of the population?
Canada has agreements with seven vaccine companies to supply more doses of COVID-19 vaccine per capita than any other country, according to a federal government news release. 
Collin Huffman, 22, isolated on the second floor of his family's rural Ohio home when he tested positive for COVID-19 on Nov. 9. His sister, mother and grandmother moved to the ground floor.
"The worst part, mentally, was being by myself the whole time," said Huffman. He feared that he would infect his family. "I would sit up there all day and just worry, like, worry the whole time."
He left isolation on Nov. 19 after the local health department determined it was safe.
"I was super happy to be out of isolation," said Huffman. 
"I just tried to get back to normal as quickly as I could. I worked on schoolwork… ate a normal dinner with my family… and then hung out with some friends," said Huffman, who studies engineering at Ohio State University.
Huffman said he knows a reinfection is possible, so he still practices physical distancing, wears a mask in public, and keeps his social circle to only a few people.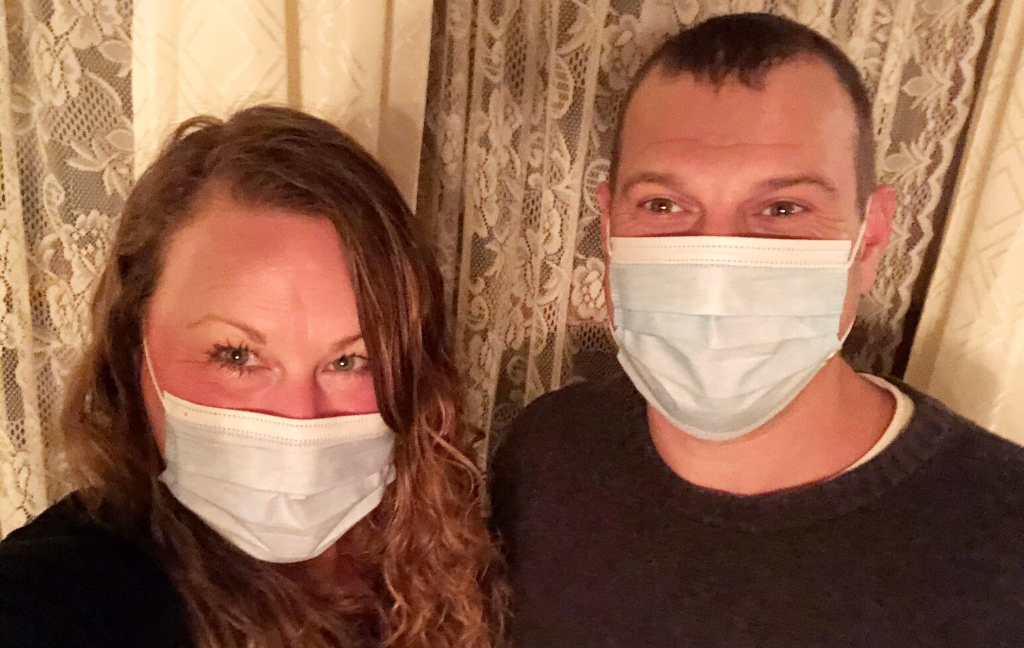 Autumn Voakes (left) and her husband, Richard Temple (right), wearing face masks. The Illinois couple follow guidelines issued by public health authorities. Nov. 26, 2020. (Photo by Autumn Voakes)
Autumn Voakes, 41, was infected with COVID-19 days after her husband, Richard Temple, started showing flu-like symptoms. The couple from Illinois tested positive on Oct. 20 and recovered in early November.
 "COVID itself has completely changed the way I am," said Voakes. "I don't leave the house very often … I don't see friends in person, I don't see family in person."
Voakes said she knew someone who died from COVID-19 and another who was on a ventilator in a hospital. She said she feels "grateful" that it didn't happen to her.  
Ottawa established its COVID-19 Vaccine Distribution Task Force on Nov. 9, according to a City of Ottawa memo. The task force works with Ottawa Public Health and the city's Emergency Operations Centre to develop a vaccine distribution plan in Ottawa.
Funnell said the COVID-19 vaccine rollout aims to achieve herd immunity, although how many people it will take to create this immunity — what scientists are referring to as "the threshold" — is still unclear.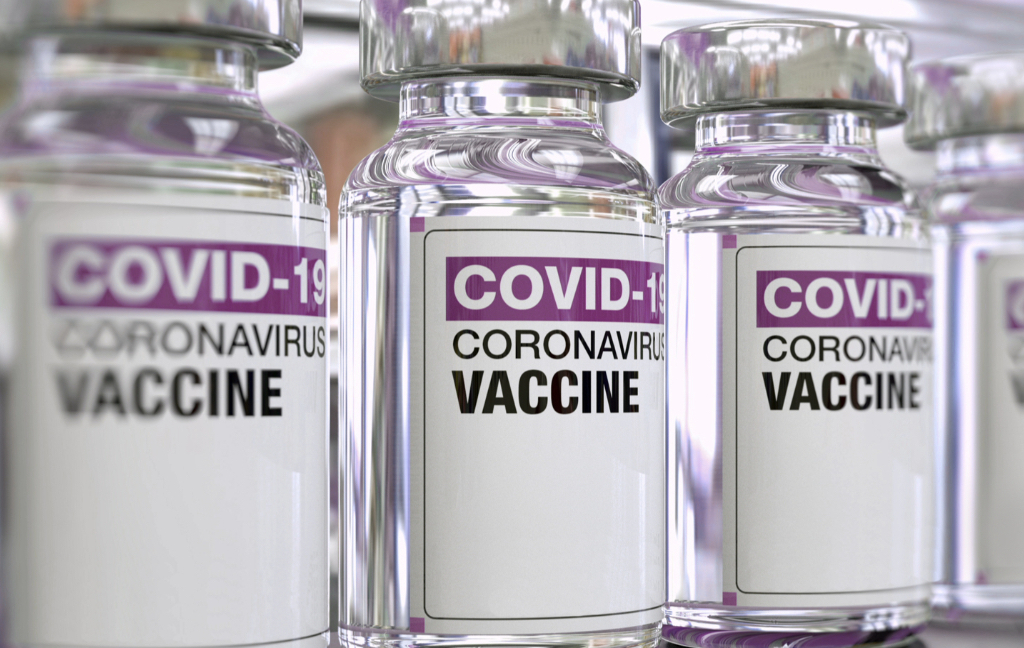 Vials with labels reading "coronavirus vaccine." (Photo by AstraZeneca)
Even before the pandemic, provinces like Ontario and British Columbia can remove students from school if they are not vaccinated against a vaccine-preventable disease like the measles during an outbreak. "I imagine that we'll use the same approach at some point some future point for COVID," said Funnell.
In the meantime, Ottawa Public Health recommends everyone, including those who have recovered from COVID-19, continue to practice safety measures like wearing a mask, physical distancing and getting tested if sick.
Huffman said he feels a "sense of immunity", but he's also aware that there is a chance of reinfection. "I'm not ready to get back into that normal life yet until we have a vaccine."
Voakes said she is still feeling residual side effects, like memory loss and a loss of taste, from her first infection. She fears a reinfection could be worse. The couple said they're planning on getting the vaccine as soon as it's available.
Although there have been public health restrictions in Canada since March, Dr. Theresa Tam, chief public health officer of Canada, said that there was encouraging progress on vaccine development.
"This won't be forever," said Tam. "Keep this beacon of hope in mind."
Interactive dashboard of COVID-19 recoveries by province/territory in Canada, based on Dec. 12, 2020 data realsed by the Government of Canada. (Data visualization by Jonathan Got)