Sonia Bustos, one of the dancers for the Juno-nominated Gypsy Kumbia Orchestra, strikes a pose after an energetic set Nov. 12 at the Bronson Centre Music Theatre. Photo by Sam Konnert.
Frontman and circus ringmaster Sebastian Mejia burst through the back door, making his presence felt to the fans at Bronson Centre Music Theatre. Dancers, brass, strings, percussion and an accordion followed him into the theatre to create the melodic chaos of the Juno-nominated Gypsy Kumbia Orchestra.
Colombian artists Carmen Ruiz and Sebastian Mejia started the Montreal-based orchestra some 10 years ago. The circus-themed band mixes Colombian and Romani rhythms, and is one of the many unique acts to grace the Bronson Centre stage.
"The thing that was amazing about the show is that, for the first time in so long, we were able to make people stand up from their seats and actually come together and move," Ruiz said.
The almost 1,000 seat theatre is in an old high school tucked between Ottawa's Chinatown and Centretown neighbourhoods. The tired walls and bare bulletin boards contrast with the energy-filled hall behind the heavy black doors.
These mid-sized, 800 to 1,500-seat venues provide genre-bending shows by up-and-coming and established artists alike.
They are, however, a struggling segment of a battered business. A 2020 report by the Canadian Live Music Association found that in Toronto alone, 11 venues that hosted an estimated 5,000 concerts a year and employed at least 190 individuals shut their doors forever.
The report says these hardships are not unique to Toronto, as owners like Lisa Zbitnew are also feeling the pressure.
Zbitnew owns the Phoenix Concert Theatre in Toronto and the Bronson Centre in Ottawa. She is also the former president of Sony Music Canada and BMG Music Canada.
With a bit of help, she said, she believes it won't be long before fans can ride the rail in the front row.
Critical space in music ecosystem
Mid-sized venues are a critical space in the music ecosystem, explained Zbitnew, since artists use them to climb the industry ladder. "It's the right size for a band that are at a point in their career where they're still excited about touring and growing, and want a connection with an audience," she said.
Accomplished artists looking for a more intimate setting also flock to these venues. The Rolling Stones played the Phoenix in 2005 and Bob Dylan performed there in 2004.
She pays $45,000 in monthly rent for The Phoenix on top of other costs, such as insurance, which she said have risen dramatically over the past year. "We're into six figures for insurance annually. These costs really start to cut into our ability to have enough margin to operate," she said.
"I've had to piece together three different policies just to operate," Zbitnew said.
Concert organizer and industry veteran Yasmina Proveyer also understands the importance of margins. Proveyer co-founded Axé Worldfest, a non-profit that hopes to educate audiences about world music by organizing concerts in Ottawa.
They received a grant from the Foundation Assisting Canadian Talent on Recordings (FACTOR) to present the Gypsy Kumbia Orchestra show.
The show cost nearly $20,000 with stage plots, cleaning fees, security, technicians, logistics, paying the talent and providing accommodation all being things to consider.
"The funding was a relief since you can put on a good show in a nice venue and at the same time make it affordable and accessible to the public," Proveyer said.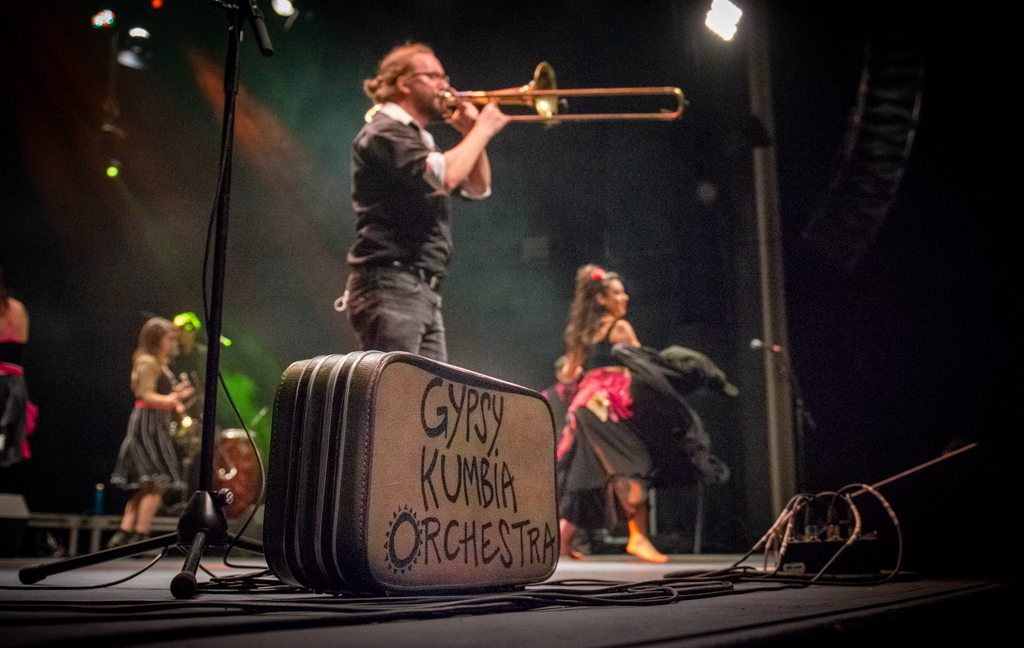 Venues facing concert backlog
Pandemic-related border closures also cut off international artists that mid-sized venues depend on to fill their calendars. "When you get to a certain size, there are not enough Canadian acts that can fill our venues," Zbitnew said.
Larger venues like stadiums were able to cover costs through sporting events while local bars were able to feature Canadian talent to fill their lineups, she explained.
"I by no means want to suggest that small venues weren't hit as hard as us," Zbitnew said. "For them, the tough part is digging out of a hole when you can only accommodate 50 to 100 people."
Another problem her venues are facing is a backlog of concerts. With so many shows being cancelled, the next year is jam packed.
This is not a good thing, according to Zbitnew. "Shows just aren't performing as well, because fans are having to pick and choose which concerts to see. We have to recognize that the most difficult time period hasn't even hit us. The cost of booking shows, training new staff and other barriers will rise as we start ramping back up."
Zbitnew said she feels her sector was an afterthought for the provincial government during the pandemic. The Oct. 8 decision to allow music at bars and fill stadiums with 20,000 people, while her venues were restricted, made no sense to her.
"What's exactly at the core of this decision making, other than big business can lobby the province more effectively than small business?," she said.
Lobbying the federal government, however, has proven an important tool for Zbitnew. With the help of the Canadian Live Music Association, discussions are ongoing surrounding wage and rent subsidy support through May of next year.
"I have nothing but good things to say about the federal government in terms of showing ongoing support for small businesses in our sector," Zbitnew said.
Despite the recent troubles, she's hopeful for the decade ahead. "Live music since Mozart has drawn people, once we go from a drought of no shows to the first six or eight months of too many shows, that stuff is all going to correct itself."
Proveyer said she is also excited for the world music scene in the coming years. "You can tell from the audience reaction [at the show], there is an appetite for it."
Connecting with audiences
Tickets to Gypsy Kumbia Orchestra were priced between $15 and $25, which attracted new fans like Nathalie Regan, who went to the show despite not knowing of the group.
She said the venue was perfect. "The shared experience of a show like this doesn't translate well to a larger crowd," she said.
"At Bluesfest, you're squished in like sardines, it's hustle and bustle. You're having a good time but you're so focused on the person backing into you and stepping all over you," she said.
Carmen Ruiz is just grateful to be dancing again with Gypsy Kumbia Orchestra.
"We can connect with the audiences, make them dance, make them laugh, make them not be afraid to lose themselves," she said.
That's what she appreciated about the venue. "The stage is big, but you're not that far away that you feel a big fourth wall between the audience and us," Ruiz said.
"It's the most important at the end of it," she continued. "More than how good the music, or how good the choreography, is how the energy goes through in the show."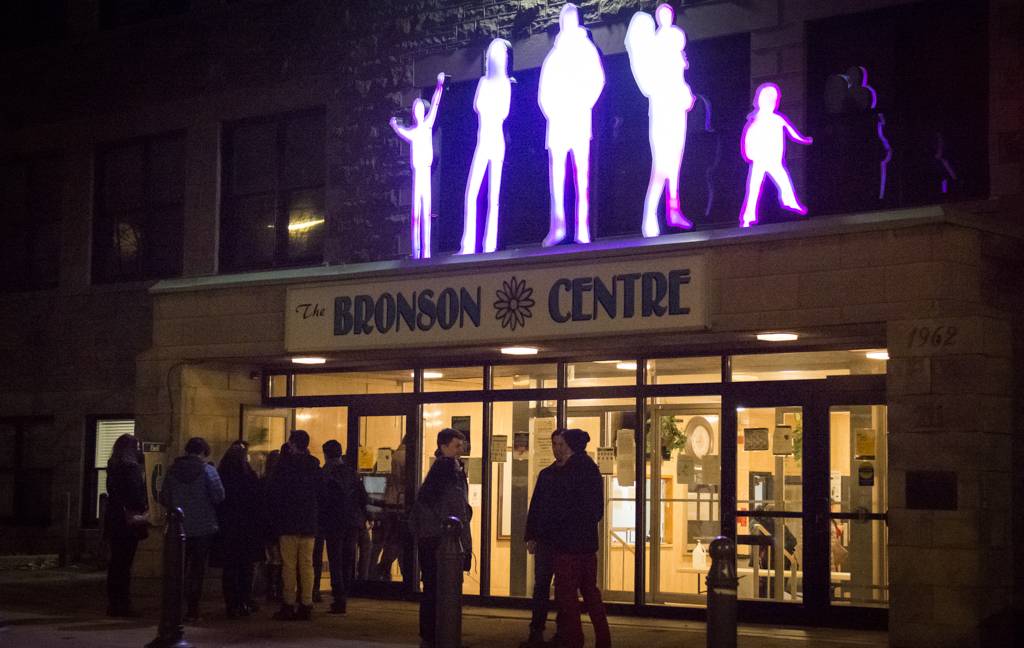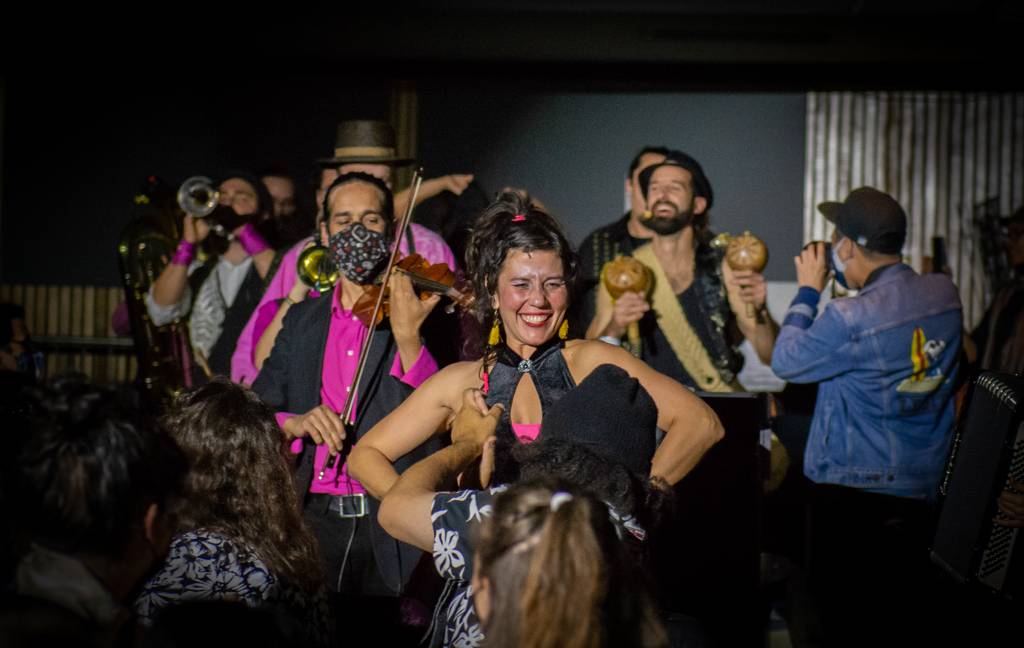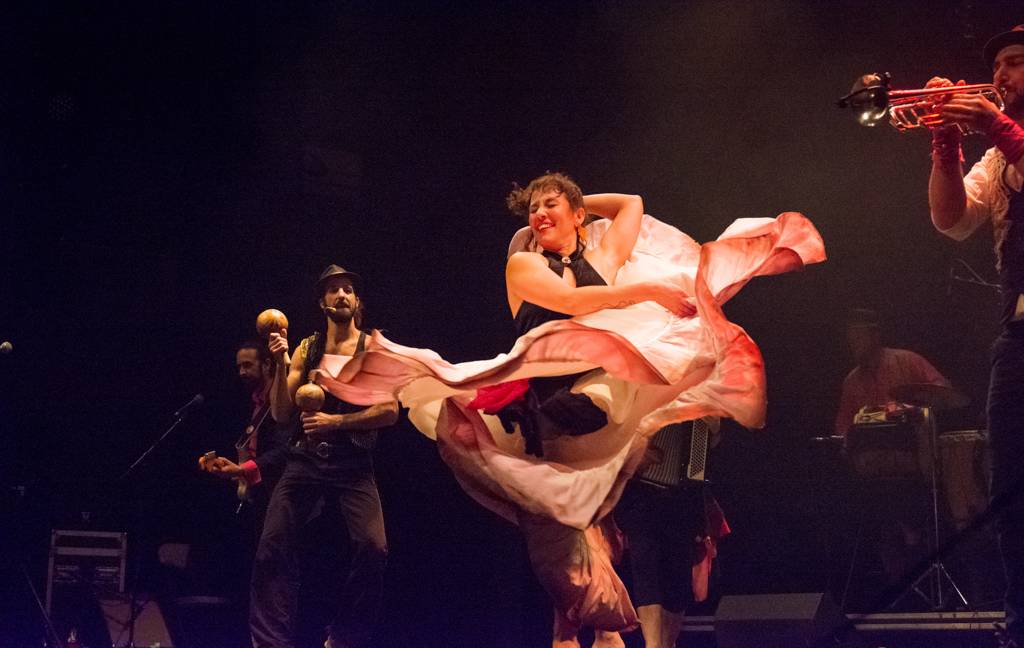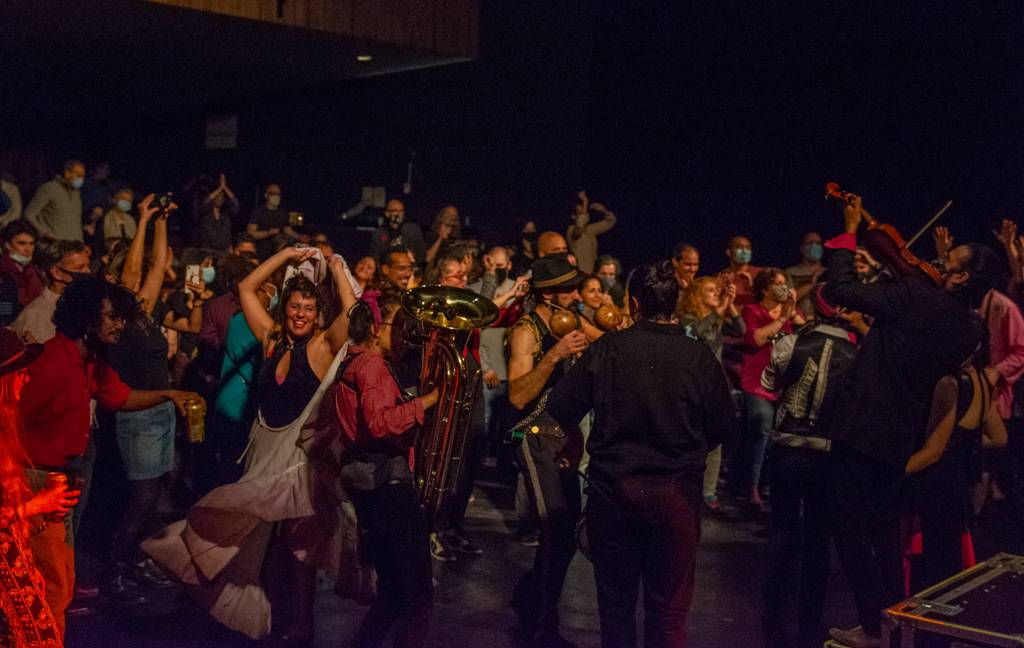 GKO Bronson-2
Fans eager to make their way into the venue queue outside the converted high school.
GKO Bronson-3
Carmen Ruiz dances her way down to the stage to start the show, followed by the band.
GKO Bronson-6
Carmen Ruiz twirls as Sebastian Mejia plays at the crescendo of a song.
GKO Bronson-7
The group finishes the show by playing within the crowd.