Jennifer Adam smiles behind her mask while standing in front of the various kitchen and home products inside J.D. Adam.
Glebe businesses and local shoppers welcomed the return of the Lansdowne Christmas Market Friday.
The Christmas Market first took place in 2019 but was cancelled last year due to COVID-19.
Store owners near Lansdowne looked forward to the extra traffic the market could bring.
When asked whether there was tension between local Glebe businesses and the market, Jennifer Adam, the founder of J.D. Adam Kitchen Co. on the corner of Bank Street and Third Avenue, said there was none.
"Anything that brings people down to the neighbourhood is fantastic," Adam, 59, said. "We like to have extra customers running up and down by the extra stores in the area."
Adam said her business is established and has been in the Glebe for more than 30 years, but the presence of the Lansdowne Christmas Market "might be harder for newer businesses."
Adam also said the merchandise her store sells is different from the products at the Christmas Market.
"I think it just adds to the great variety of products that we have around here," she said, "but if someone was selling something that was the same as what we're doing, then I would obviously have some reservations."
Bassam Saeed, 38, is the co-owner of local sock supplier Uptown Sox and was a vendor at the market in its first year in 2019.
"As vendors, we had a blast here," Saeed said. "At nighttime, they do a lot of events here, and a lot of families come out. So, you have that Christmas feeling right through the holiday."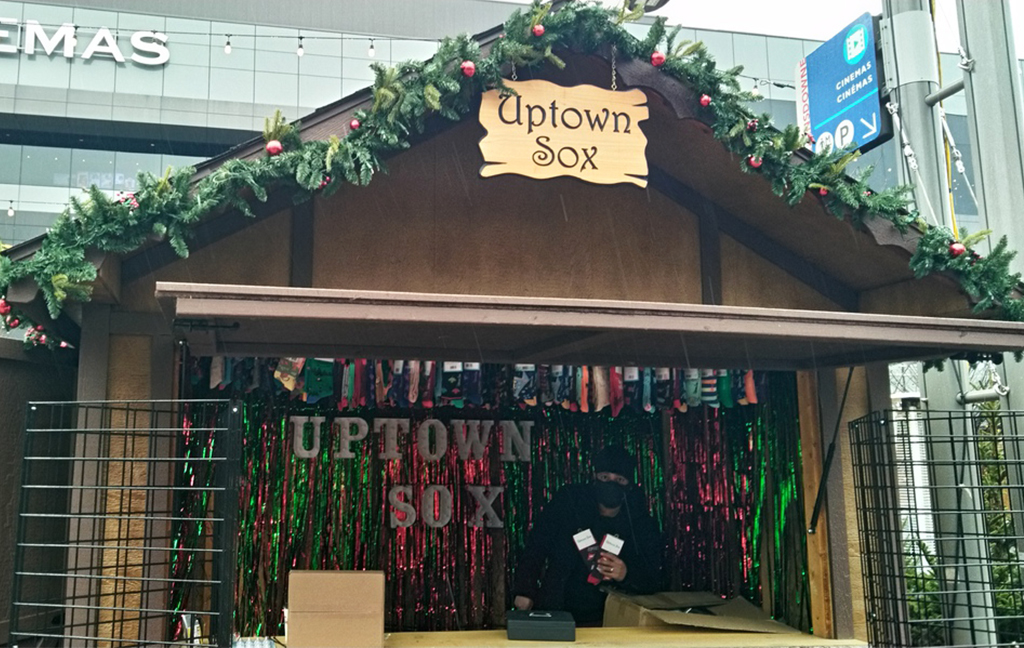 Vendors are expected to open their doors for shoppers in the Casino Lac-Leamy Plaza starting at 5 p.m. Friday. Saeed said he was not worried about competing with Black Friday sales.
"It started on Black Friday in 2019 as well, and a lot of people still showed up," Saeed said.
He added that because the Christmas Market begins later in the day, people will spend their evenings at the event.
"It's a good evening getaway, and instead of going out on a Friday night, people come here," he said.
Shoppers at the market Friday also expressed excitement for its return.
"I'll be going to the Lansdowne Christmas Market with my husband and children tonight, and we're really looking forward to it," said Gemma Needham, a Christmas shopper in the Lansdowne area.
"I've heard that they light up a giant Christmas tree on the opening night … so that'll be tons of fun."