Colton Harris, pictured outside his family home in Whitby, Ont., is a first-year student at Algonquin College. Harris said he wishes he could go back to in-person class. "I miss the human connection," he said. Photo credit: Cindi Harris.
Nothing about Colton Harris's life looks sad. He is expecting a friend in an hour whom he met on Snapchat. But, pacing through his spacious apartment in Nepean, the friendly 18-year-old said he felt lonely.
"A lot of people don't understand why I feel lonely," he said, while making a protein shake.
Harris moved to Ottawa in September from Whitby, Ont. to study fitness and health promotion at Algonquin College. He is one of the many young adults in Canada who report feeling lonely and isolated, and the pandemic has only exacerbated the issue.
According to a 2020 Angus Reid Institute survey, 63 per cent of 18 to 34-year-old Canadian men experienced loneliness and isolation, compared to 53 per cent of women.
Loneliness is as harmful as smoking 15 cigarettes a day, according to Vivek Murthy, former U.S. Surgeon General.
Loneliness can manifest in different ways with different people, often in the form of anger, fatigue, depression, or anxiety, Murthy wrote in his best-selling 2020 book Together: The Healing Power of Human Connection in a Sometimes Lonely World.
According to a 2020 Statistics Canada report, loneliness is associated with increased risks of mortality.
And research shows people who are lonely are often ashamed to admit it.
Harris says his condition deteriorated since June when his relationship with his girlfriend came to an end. "I feel lonely and depressed even when I'm around people," Harris said.
"When I moved to Ottawa, I had no one to talk to. I miss my family and my dog Cali, a goldendoodle. She kept me calm. When I did not want to talk to anyone, I would take a walk with her."
He said he also misses his girlfriend.
"I use Tinder and Snapchat to socialize with girls. I crave a sense of affection," he said. "I thought they care about me. They don't."
One of the reasons Harris said he feels lonely is because there aren't a lot of things he can do because of COVID-19 restrictions.
"With the pandemic continuing, I have less and less to keep myself busy. I used to play baseball. It kept me sane. But there are no sporting facilities nearby. I just go to the mall and walk around."
Harris has seen a counsellor, but says he didn't like it. "I would rather talk to my friends than a stranger."
The paradox of social media
There are several reasons for high rates of loneliness in young adults. Perhaps most prominent is the age group's heavy use of social media.
A 2016 study found heavy social media users are three times more likely to suffer from depression and loneliness than occasional users.
Candace Konnert, a psychology professor at the University of Calgary, said social media use is related to loneliness in young adults. "If you are constantly viewing persons who are popular and socially integrated, then that's going to, by comparison, make you feel lonely," she said.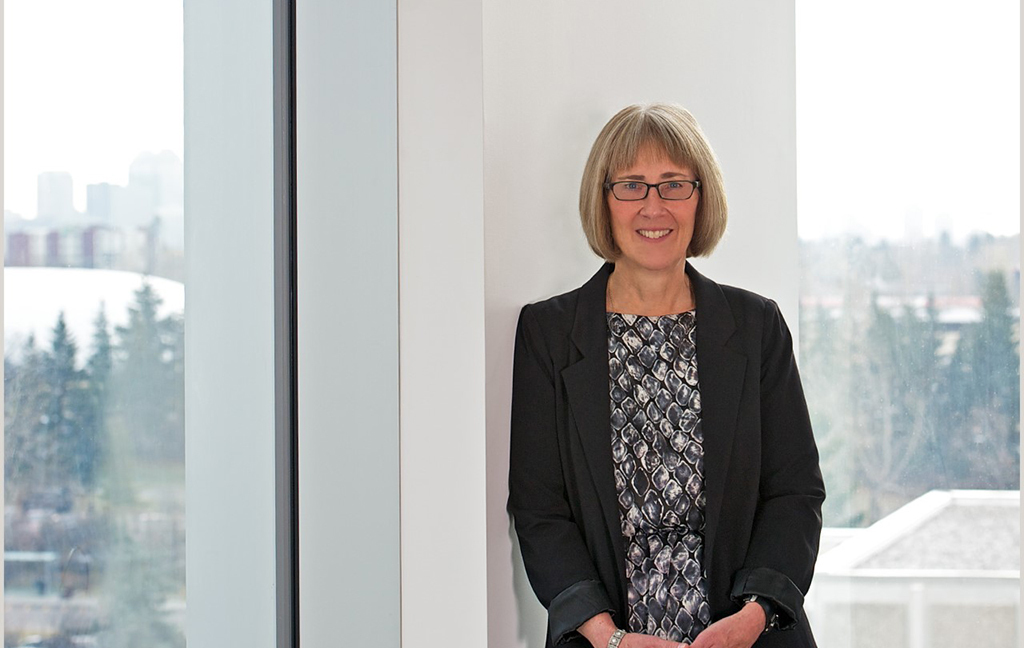 Konnert added a supporting environment is important.
"I am talking about family and friends and the extent to which they support you on a day-to-day basis," she said. "It's not so much objective support as it is subjective support — knowing that you can go to them if you need to talk about something."
According to a 2014 study, there is a direct link between loneliness and addiction.
"Addiction could lead to less social support which could aggravate loneliness. But loneliness is a reason why people self-medicate. The relationship between loneliness and addiction is extremely complicated. It's a circular relationship where one affects the other," Konnert said.
A 2018 study by the Toronto Foundation found Toronto downtowners are less likely to feel their neighbourhoods are supportive of them. Across the city, young people aged 25 to 29 exhibited the lowest levels of social capital.
"People in this age group are busy establishing their careers, university students are often on their own for the first time and a task they face is to find partners," Konnert said.
Tackling loneliness through community programs
Louis Keran, 18, moved to Ottawa from France in August to study communication and political science at the University of Ottawa.
"Most of my courses are online. It's difficult to meet people. Some mornings when I wake up, there is no one to talk to. I just watch TV or play video games," he said. "I feel lonely."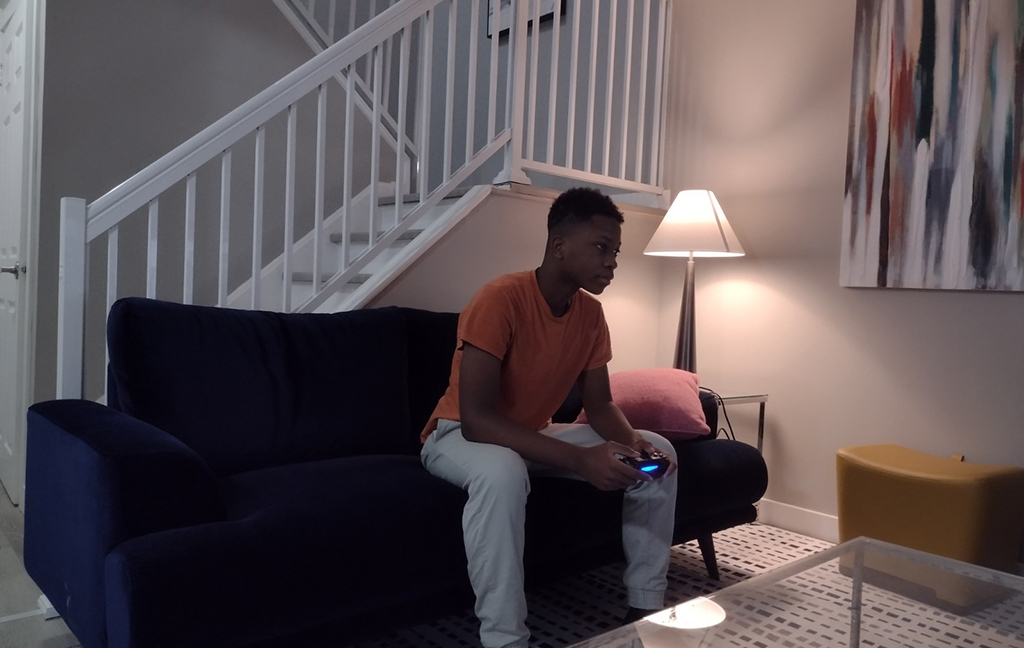 Keran played basketball in France, but hasn't found a similar outlet in his new city. "There is an outdoor court nearby but it's too cold to play. I wish there were more outdoor activities."
Recent research shows participation in outdoor activities such as neighborhood walks, cycling and visiting local parks improves mental health and well-being. Taking part in these activities exposes people to nature, physical activity and social interactions that can have multiple health benefits.
Konnert emphasized the need to tackle loneliness at an early age.
"We have to take the long view. We know that kids who feel lonely are going to suffer loneliness as adults. That's why each child must have access to facilities that they need to thrive," Konnert said. "Some schools have come up with buddy programs and friendship circles. These kinds of social infrastructures for youth services are critical for targeting loneliness in young adults."
One way to prevent loneliness is to look for early signs, she added. "We have to train family physicians, pediatrician and employers to identify warning signs."
Social distancing predates the pandemic
Social changes related to family relationships are also affecting loneliness in young people
Young adults are seeing their friends and family less due to social distancing protocols. Millennials are more likely to say they have no close friends or have at least one best friend, according to YouGov.
But this problem existed well before the pandemic.
According to a report, 26 per cent of Canadians saw their family a few times a week in 2017, down from 38 per cent since 2003. Canadians also saw friends less frequently. One-person households are now the most common household type. In 2016, about 32 per cent of those living alone were separated or divorced, nearly triple the rate in 1981.
Others blame the decline of community and collectivism. Former Alberta Premier Peter Lougheed once famously denounced what he called "the Americanization" of Canadian society, which "imposed an un-Canadian individualism on Canadian ethics."
The American sociologist Robert A. Nisbet, in his 1953 book The Quest for Community described community as one of the powerful needs of human nature. But community is in decline, Nisbet argued.
Last month, Prime Minister Justin Trudeau created a new ministerial post to address mental health and addiction. Other countries have made similar moves. In 2018, the UK government appointed the world's first minister of loneliness.
"The appointment of a federal minister [of mental health and addiction] raises the profile of the issue, but it does not guarantee success. These are generational issues. It's a collective responsibility of everyone. What government can do is to mobilize people and set the tone," said John Wilkins, a professor of public policy at York University who served 32 years in the Canadian public service prior to teaching.
While some classes are still online, his university is welcoming students back to in-person classes. "My students are back in class. But they are choosing not to participate," Wilkins said. "They have withdrawn themselves."
Back in Ottawa, most of Harris's classes are also online, which means he spends hours alone in his apartment staring at a computer screen, instead of getting out and meeting people.
"I miss the human connection," he said.