In a series of interviews, women and experts weigh in on how ADHD is often misdiagnosed in women. Produced by Natalia Weichsel.
The first thing Alex Neufeldt, 25, does in the morning is take her daily dose of Concerta, a small blue pill that contains a low dose of 27 milligrams of the stimulant methylphenidate. After, she continues her day as a business owner and student at Ottawa's Richard Robinson Academy of Fashion Design.
To further keep herself on track, Neufeldt routinely consults calendar reminders, phone notifications and detailed to-do lists.
Although these organizational skills are practiced by many, they especially help Neufeldt manage her responsibilities as someone who has attention deficit hyperactivity disorder, or ADHD.
ADHD is a neurodevelopmental disorder that first presents itself in early childhood. Traits and symptoms vary from person to person and exist on a spectrum of behaviours that include inattention, hyperactivity and impulsivity.
When most people hear the term ADHD, they might picture young, overly active boys who have difficulty sitting still and staying focused. What they rarely envision are smart and accomplished women who are struggling to keep themselves organized and their emotions in check.
According to the Centre for ADHD Awareness Canada, young girls and adult women living with ADHD often go undiagnosed. As a result, many are left wondering why they were missed by the healthcare system and left untreated for so long.
Neufeldt was diagnosed during her senior year of high school and has practiced strategies to manage her ADHD ever since.
"It would have been nicer to have [a diagnosis] a little bit earlier," Neufeldt said, adding that she believes she could have "achieved more" or "opened more doors" had she known how to properly manage her ADHD from a young age.
Marlo Hepburn, 27, is in the process of seeking a formal diagnosis for her ADHD. A recent graduate with an acting diploma from Calgary's Ambrose University, she never suspected that she could be living with an undiagnosed neurodevelopmental disorder.
"It had never even crossed my mind because ADHD is like hyperactive 10-year-old boys," Hepburn said with a laugh.
Hepburn never displayed these symptoms. Instead, she was a bright student who excelled in her classes.
"I was always able to function, so in the really stereotypical ways, I don't look like anything is wrong," Hepburn said.
She is part of a larger demographic of women who are discovering that they have ADHD well into their mid-20s and 30s.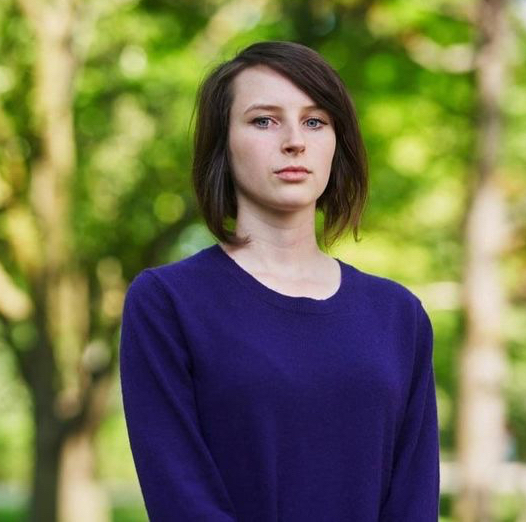 Alex Neufeldt (pictured on the left) and Marlo Hepburn (pictured on the right) are open about their experience living with ADHD in their mid-20's
Why women are misdiagnosed:
Heidi Bernhardt founded the Centre for ADHD Awareness, based in Toronto. She said ADHD in women is often left undiagnosed because they generally do not display easily identifiable behaviours.
"Very often, their symptoms will be more subtle," Bernhardt said, explaining that this comes as a result of women being more likely to have the inattentive presentation of ADHD.
Hormone imbalances are also responsible for the misdiagnosis of women with ADHD.
"We tend to see ADHD in girls come out when their hormones kick in, but then people don't recognize that as a symptom," Bernhardt said.
As a result, girls get referred far less often to a medical professional for assessment.
However, even speaking with a specialist doesn't guarantee that women will be accurately diagnosed.
According to Bernhardt, doctors are more heavily trained in identifying comorbid symptoms such as anxiety and depression. This often leads to ADHD being overlooked while another illness is incorrectly diagnosed as the primary disorder.
"When they see symptoms of a woman being anxious and not being able to focus on getting her work done, [anxiety] might be their go-to diagnosis because that's what they're familiar with," Bernhardt said.
"The underlying ADHD is what is often driving all of this. If it is not diagnosed then women are not treated effectively."
These gaps in diagnoses are even more prevalent among women of colour and Indigenous people, Bernhardt said.
"Our biggest issue is a lack of knowledge about ADHD in general," Bernhardt said, adding that doctors have additional biases from things they've heard in the media and inadequate training in mental health.
Pennsylvania based writer René Brooks has noted that few stories about ADHD reference Black people.
She started a blog called Black Girl, Lost Keys in 2014 to share her own experiences with ADHD, Black neurodivergence and mental health.
For some women, unnecessary suffering can last for decades.
"One in four women with ADHD have attempted suicide," said Berhardt. "We're missing many of the girls right when we could be supporting them."
Speaking with your doctor about ADHD can be a daunting process.
Shannon Anderson, 26, co-founder of the smileML tech startup, said she "felt completely helpless" when a doctor dismissed her concerns regarding her ADHD medication.
"I still kind of get worked up thinking about it," Anderson said, sharing how the doctor recommended that she stop taking Adderall after not believing her previous diagnosis.
"This person had some very unprofessional things to say to me and I was shocked," Anderson said.
Jodi Laidlaw, 32, a part time bookseller, graphic designer and marketer, was diagnosed with ADHD at the beginning of 2021. She said that healthcare providers need to be more informed with how they approach female patients with ADHD, urging women to trust their instincts if they "feel like something is wrong."
"Your healthcare provider should be a partner in this process with you," said Laidlaw. "You should never feel dismissed and you should never feel ridiculed."
Above all, Laidlaw believes that women should always have their medical needs taken seriously.
"You deserve an equitable relationship with your healthcare provider and you deserve to have a thorough understanding of what's going on," Laidlaw said.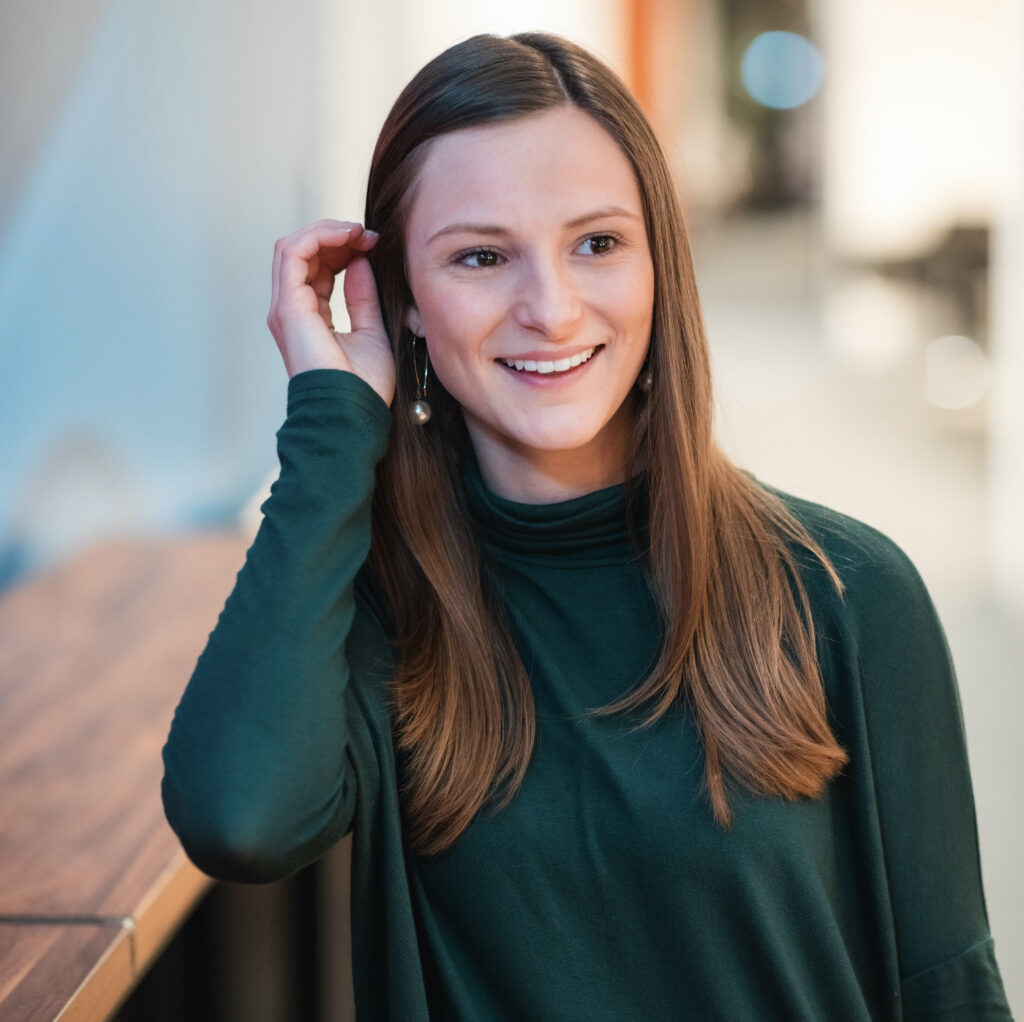 Shannon Anderson (pictured on the left) and Jodi Laidlaw (pictured on the right). Both women began sharing their experiences with ADHD on TikTok during the pandemic.
How the TikTok generation is changing the conversation:
Despite the many challenges that are associated with obtaining an ADHD diagnosis, online platforms such as TikTok provide a welcoming space to those seeking more information.
Throughout the pandemic, both Laidlaw and Anderson amassed a large following on the social networking app, earning a combined total of approximately 145,000 followers between them. Their relatable and informative content has helped generate meaningful conversations surrounding a once unfamiliar topic.
Laidlaw accidentally gained traction online by speaking about her story of ADHD in an honest and transparent way.
In her videos, she shares personal experiences as well as meaningful advice to help other viewers who might have ADHD.
Laidlaw said that TikTok has also been an important tool in helping her cope with her own diagnosis.
"It is wild and bonkers that a platform most known for dancing teenagers has impacted my life in such a positive way," she said.
When Anderson downloaded TikTok during the pandemic, she quickly realized that sharing her experience with ADHD could help others.
"I decided to start making content on TikTok just to share everything that I've learned because there's no point in anyone having to reinvent the wheel twice," she said.
Anderson's lighthearted and trendy videos share lifehacks on how to manage ADHD in your everyday life. She said her content helped other women reflect on their own experiences and pursue formal diagnoses.
"It didn't occur to them that they might have ADHD until seeing some of my videos and that's what got them to talk to their doctor. That's why they're diagnosed today," she said.
Hepburn accidentally came across TikTok's ADHD community after a friend convinced her to download the app.
"Every video was so specific," Hepburn said, stressing the fact that seeing ADHD content online was "so helpful and so relevant."
She was especially grateful to learn that she wasn't alone in her experience.
"It was erasing all of these gross feelings of inadequacy and laziness," Hepburn said. "There's all these people who were having the same feelings as me and I saw that it's not impossible and there's resources."
Apart from belonging to an online community, Neufeldt stressed that real-life interactions are equally important in creating a positive impact on your life.
"If something is not working, get out," she advised, persuading those who experience ADHD to befriend people who "understand you and who can complement your strengths and weaknesses."
For Hepburn, the biggest relief has been connecting with her truest self.
"I've been looking at who I actually am and trying to be okay with that while realizing that I'm not wrong and people aren't going to leave if they see the real me."