Show Lineup
---
Note From The Producer
---
There were two themes within this week's show; one was the theme of every 25th hour show, how would you spend your 25th hour if you had one? Would you spend it watching our show? We want to put together a show that is good enough that the answer to that question is yes.  The other theme was something I needed to create to tie together all of the individual profiles that would make sense for why all of these seemingly unrelated pieces were in the same show.
I had the idea while trying to come up with line-up that all of these profile's touched on a person's passions, that if any of the people profiled had a 25th hour in their day they would probably spend it on the very thing they discussed in their profile.
With this in mind I split the show into four sections; the first was people's hobbies as passions, these stories showed what someone chooses to spend their time on when they're not at work and how those hobbies take over their lives in a good way; the second section was about the tragedy that some people's passions cause for them; the third section was about people who had turned their passions into a job; the fourth section was about people who had stumbled into a passion for drug user advocacy that they might not have been in otherwise except for terrible circumstances that led them there.
We kept the show format casual and conversational so the hosts could stop and chat with each other about their own passions rather than dictate to the audience and be stiff.
The final product is I think something everyone involved is proud of. Happy watching ☺
– Alexandra Whyte, Show Producer
---
THE SHOW
---
---
THE PROFILES
---
Donna D. May has publicly denounced conservative healthcare practices that stigmatize drug users and treat them like second-hand patients. Over the past three years May has traveled across the country to attend speaking engagements at medical conferences and rallies on Parliament Hill. She has worked closely with grassroots movements like Ottawa's Drug User Advocacy League and Vancouver's Insite in an attempt to force a political response that will grant drug users the ability to access the unique treatment needs they require to reach sobriety. Her organization called Jac's Voice is named in honor of her daughter and was founded in 2012.
---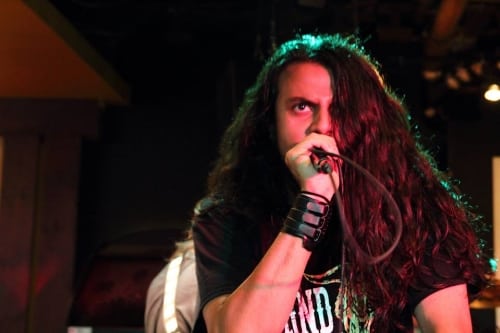 Shakes Tomar performing with his band Venator at Oliver's Pub.
At Carleton University, many students hustling from class to class pass through the University Centre Atrium. There, they may notice Shakes Tomar, the president of Metal Ravens. If they don't notice him, they certainly hear him.
Almost every day, Tomar sets up a table in the Atrium, paints his face white, black and red, and blares metal music out of speakers he brings from home.
"All I have to do is sit, blast my music, paint my face and the people, my people, the metalheads, will come to me," Tomar said.
Tomar, a fourth-year electrical engineering student from India, started the club after finding himself lonely and unable to connect with his peers during his first semester in Ottawa. Over the last three years, the club has grown into one of the biggest at Carleton, boasting over 300 members.
"It is a necessary community," Tomar said. "We feel like we actually belong in one group within this university. The metal community is like a family."
---
Volunteers like Cynthia Paquin wake up each morning before dawn to scour the streets of Ottawa for fallen birds. During migratory season—April through November—Paquin dedicates her mornings, lunch breaks, evenings and weekends to rescuing and recovering injured and dead birds. She is part of an organization called FLAP—or Fatal Light Awareness Program. They rescue birds that survive collisions with glassy mirrored buildings, and keep track of those that don't make it. FLAP expanded from Toronto to Ottawa in 2014, and aims to halt this deadly phenomenon through public awareness and policy advocacy.
FACT BAR:
1 billion birds die annually in North America due to building collisions
1 to 10 birds die per building per year
FLAP started in Toronto in 1993, and in Ottawa in 2014
100 volunteers support FLAP in Canada
 60 per cent of birds recovered by FLAP are dead
80 per cent of injured birds are rehabilitated and released
83 bird species have been logged by FLAP Ottawa
---
It's surprising to learn that Janine Adamyk didn't design her own wedding dress.
"I was very impressionable and I heard that you don't make your own wedding dress because it's bad luck," says Adamyk. Instead, Janine had a friend make her toned-down cocktail dress for her big day. "We didn't do the big gown, so now I love through all my brides!" she exclaims.
Drawing inspiration from fabrics and flowers in her garden, Adamyk's designs are what she calls "timeless and classic." She enjoys working closely wit her clients to help them create the custom gown of their dreams.
Music credits
"Easy Lemon (60 second)" by Kevin MacLeod (incompetech.com)
Licensed under Creative Commons: By Attribution 3.0
---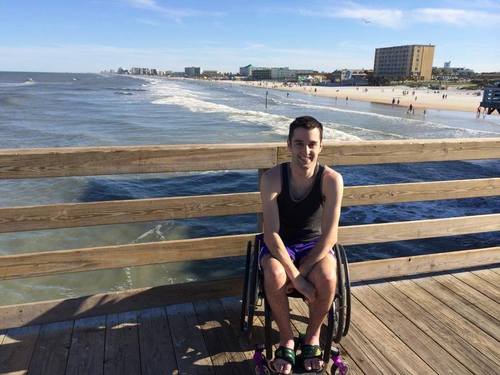 Brett Babcock was one of the top-ranked trampolinists in Canada before a trampoline accident left him paralyzed in 2012. Now the 21-year-old lives a considerably different life than he had once envisioned. Originally from Kingston, ON., Brett currently resides on campus at Carleton University in Ottawa. Although he is still the same person, he decided to redefine his purpose in life by becoming an aspiring Paralympian, a prominent public speaker on disability equity and a philanthropist. He is working to find inner solace while overcoming the obstacles in his way, including the social stigma surrounding those with physical disabilities. Nevertheless, Brett is not letting his wheelchair define him.
---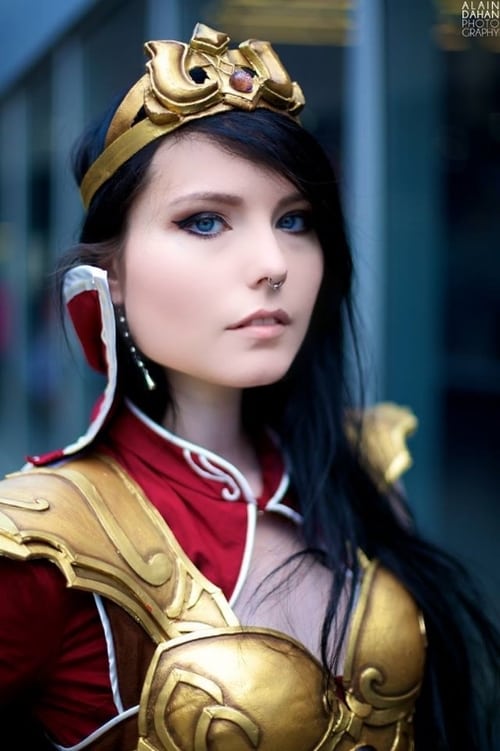 Courtesy of Katelyn Lillian.
Outside of the office, Katelyn Lillian transforms herself into different characters using intricate costumes and makeup. Suffering from social anxiety disorder is not an easy feat to overcome, however making costumes and wearing them has helped Katelyn immensely to interact with others.
Want more details about how some of these extravagant costumes are made? Check out Katelyn's blog for updates on her latest projects.
Link to Blog
---
Ottawa Centre candidate Dean Harris stares up at the Peace Tower, an emblem of the peace and independence he wants to promote through his candidacy.
Youth engagement and federal politics are phrases that are not generally linked in recent Canadian culture. In the 2011 Canadian Federal election, voter turnout for citizens aged 18-24 was 38.8 per cent, meaning less than half of Canada's youth cast their ballot.
Dean Harris, 23-year-old Carleton student and resident of Ottawa Centre, is strikingly unique in this way. At a time when most people his age do not seem to have any desire to vote, Harris is going above and beyond as he runs for election as Member of Parliament for Ottawa Centre. New Democrat Paul Dewar has held this riding for the last two terms and is seeking re-election.
Harris is running for the Libertarian Party of Canada, a political party that focuses on independence and minimal governmental interference in the lives of individuals.
With no campaign funding, a full class schedule, and only three weeks to go, Harris is trying to do the impossible and win a seat as the fringe candidate.
---
Nicknamed the Jewel of the Rideau, Merrickville — a town of a thousand — stands out for its historic and natural beauty. But around every corner, in every shop and behind each piece of art lies a smiling face — this is where the true beauty and character of Merrickville is found — its residents.
"The weather is better, the people are better…you know everyone. That's why I always call it the Merrickville bubble," says Chelsea Grey, a local resident.
"It's a small town with a big heart."
Over the last few years, the town has encountered many challenges — testing the strength of the community. Yet, when tragedies do occur, residents join together to show their support for one of their own.
On Sept.19, dozens of residents gathered at the local community centre to support Brian Rowland.
Earlier this spring, Rowland, 29, was paralyzed in a dirt biking accident. As a  self-employed plumber with limited insurance, Rowland faces financial difficulties. So his community stepped in to help and organized a fundraiser.
"It's the response of the community that makes you feel good, it makes you feel proud. Makes you feel like you know what, I am glad that I live…in Merrickville," says Doug Struthers, former Mayor of the town.
"It hasn't been hard for me to stay positive because of all the love I really have in my life," says Rowland.
Check out Brian's full story on the right.
---
For 43 years, Paolo Di Rienzo has been using his sandwiches, pasta and desserts to weave Ottawa's Little Italy into a tight-knit community. The 25th hour visited his cozy shop to learn more about the man behind Ottawa's best sandwich.
---