Faces of The Twenty Fifth Hour: Winter 2019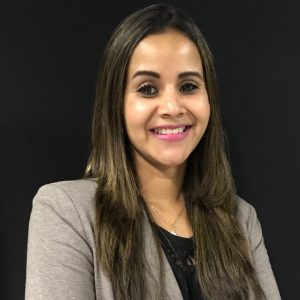 Bárbara d'Oro is a Brazilian journalist currently operating in Canada. She is a researcher, producer and editor who knows how to work behind and in front of the cameras. Bárbara holds a bachelor's degree in journalism from Centro Universitário Newton Paiva, in Brazil, and has a diploma in broadcast television/videography from Humber College in Toronto.
She has worked as a reporter for Omni Television, covering the news for the Canadian Portuguese community. She also spent two years with CTV Toronto, devoting her work to the research and archives department.
In Brazil, Bárbara worked as a news reporter for TV Clube Band, in the state of São Paulo, and Rede Minas, a public broadcaster. She has covered Brazilian presidential elections, the 2014 World Cup, the 2016 Olympics, political protests and the H1N1 epidemic in Brazil.
In addition to her work in her home country, she has maintained links to the Canadian journalist network, including an interview with Marcia Macmillan, for CTV News channel, as an international reporter covering Brazilian current events.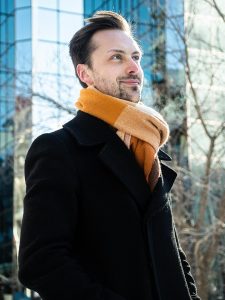 Alexander Behne is a freelance photographer and videographer based in Ottawa. An aspiring globetrotter, he has visited, documented, and worn out shoes in 26 countries (and counting).
Closer to home, Alexander has photographed Gov. Gen. Julie Payette, Ottawa Mayor Jim Watson, CBC's Rick Mercer, and countless others. He has worked on video projects with 4-H Canada, CN Rail, Canadian Science Policy Centre, Ottawa Dragon Boat Foundation, and has volunteered with Rogers Cable 22, helping produce Daytime Ottawa, Talk Ottawa, and Ottawa 67s hockey.
His photos have appeared in the Globe and Mail, the Ottawa Citizen, and on the Twitter accounts of several MPs, whom he wishes would Google the word "attribution" one of these days.
Alexander is completing the final year of his Bachelor of Journalism degree at Carleton University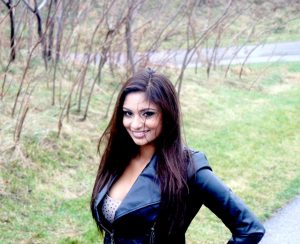 Pricilla Khan is a fourth year journalism major with a triple minor in sociology, psychology and women studies. She was born and raised in Toronto. Her scattered interests are further exemplified by her passion for politics, feminism, storytelling and human rights, just to name a few. She plans to use her degree to combat some of these issues.
Pricilla enjoys travelling, reading and yoga. In her time outside of the classroom, Pricilla works on Parliament Hill in the office of the Honourable Pamela Goldsmith-Jones. On Sunday afternoons, you can find her in her role as Chair of Carleton University's Residence Peer Conduct Board. She has many published works in Physiotherapy Practice Magazine, CCRA News and The Charlatan.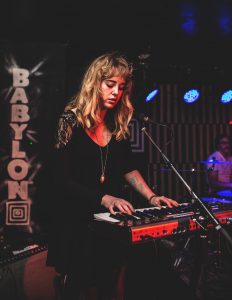 Brianne Godsman was born and raised in Calgary and spends most of her spare time playing music. She is in a local band called the Monotymes and spends most of her weekends playing different coffee shops and bars around the city.
She worked for a non-profit in BC for the past two summers organizing a local farmers market. This semester she is interning at USC Canada, an organization that encourages sustainable farming practices internationally. Brianne plans to use her degree to go into fundraising for non-profit organizations. Brianne Godsman is a fourth year journalism major with a minor in English literature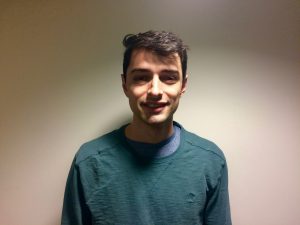 Brendan Shykora completed his undergraduate degree with specializations in English and Political Science at UBC's Okanagan campus in Kelowna. He spent his third year studying in Germany, and has been enthralled with travel ever since. Upon finishing Carleton University's Master of Journalism program, Brendan hopes to write in-depth pieces on a variety of topics somewhere in the Canadian market.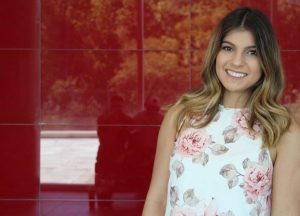 Brandi Awad is a fourth-year journalism student with a passion for sports. Born and raised in Ottawa, she grew up an avid fan of the Ottawa Senators which led to her to pursue a degree where she can tell interesting stories about athletes. She spent her past summer working as an intern for TSN, where she learned about sports reporting from the pros. Currently, she works as a freelancer for the Canadian Olympic Committee and as a brand ambassador for the Sens. Be sure to follow Brandi's Instagram @branditaaylor to see her journey!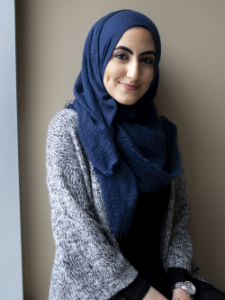 Haneen Al-Hassoun is wrapping up her fourth year in Carleton's journalism program with a minor in American Sign Language. She is currently the National Editor at the Charlatan, Carleton's independent weekly. As a lover of politics, Haneen enjoys reading non-fiction books about political history and contemporary issues. When she's not 70 per cent of caffeine at the library, she enjoys a good show on Netflix. 
P.S. She does not shower or sleep in her hijab and she's not oppressed by it.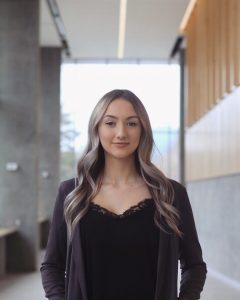 Kelly Millar is in her fourth year double majoring in Journalism and Communications with a minor in Law. Originally from the Niagara Region, she has fallen in love with Ottawa and all it has to offer. After graduation she hopes to find a job that lets her connect with people and tell their stories. Sometime in the distant future, she sees herself in law school working towards a career that allows her to blend her passion for legal studies and her skills in communication.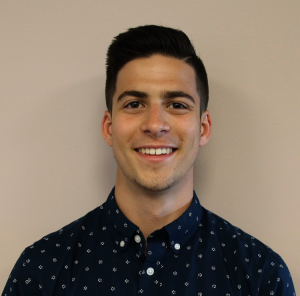 Michael Charlebois is a fourth-year journalism student from Thunder Bay, Ontario. With a knack for storytelling and love for sports, Michael had his sights set on Carleton to launch his career in the sports industry. After graduation, he hopes to make it in the big leagues a multimedia journalist. When he's not in the classroom, you can find him listening to the latest hip-hop artists or cheering on Kawhi Leonard and the Toronto Raptors.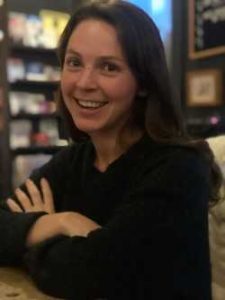 Caroline Mercer is in the final year of her Master of Journalism at Carleton University. Before coming to Carleton, she did an undergraduate degree in psychology and philosophy and worked as an advertising copywriter. She's an avid writer and keen photographer who gravitates towards stories related to science, health, and technology.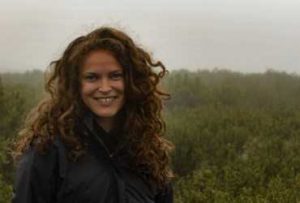 Dana Hatherly was born and raised in Winnipeg, she  is a master of journalism student at Carleton University. The former news editor at the Manitoban enjoys holding power to account. She has done undercover work for the CBC Investigative Team, and has reported on an unknown safe recovered from underground for Yukon News. Her work has been published and tweets cited by CBC, the Ottawa Citizen and the Weather Network.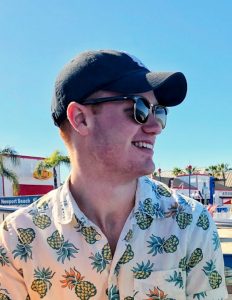 Jake Romphf is a fourth year journalism student with a double minor in geography and environmental studies. He's interested in covering sports, politics and unusual stories. Jake hopes to one day travel the world, making documentaries about the natural environment, climate change and a sustainable future.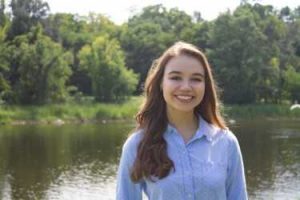 Brier Cook is a fourth-year journalism student with a minor in communication and media studies. She is passionate about arts, politics and digital media. Upon graduation, Brier plans on pursuing a career in marketing and public affairs. She's excited to have the opportunity to work alongside such an incredible team of journalists on the 25th Hour this semester, and hopes you enjoy the show!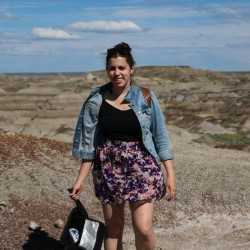 Jenna Cocullo moved from Montreal (home of the Habs) to Ottawa to pursue her master's of journalism degree. During her spare time when she is not reporting you can find her smashing the patriarchy or climbing a mountain. She has a passion for environmental reporting and hopes to one day pursue a career in documentary filmmaking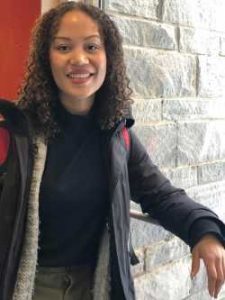 Reina Cowan is a fourth-year student studying Journalism and History at Carleton. She is very excited to be working on video production with the 25th Hour this semester. After graduation she hopes to pursue communications work with an arts organization or further her studies in history.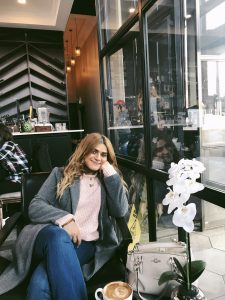 Farah Ibrahim is an undergraduate student working towards her BA in  Journalism and Political Science. She has worked with Mada Masr, the only independent newspaper in Egypt, during the Arab Spring and received training in reporting in crisis zones. She hopes to pursue a post-graduate degree after graduating and work towards liberalizing media atmospheres in the developing world. She takes a special interest in matters of human rights in the MENA region where it concerns race and gender, as well as the status of journalists and media personnel in conflict zones. In her free time, she loves to draw, write poetry, and read up on art history.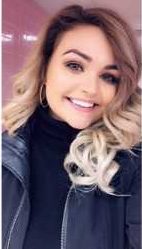 Rachel Emmanuel is a fourth year journalism student at Carleton University. Rachel currently works as a writer for iPoliticsINTEL and hopes to cover federal politics following her graduation in April.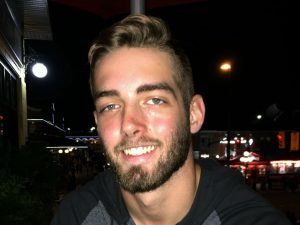 Matthew Curtis is a fourth-year journalism student and multimedia freelancer, who has been from Toronto to Tanzania telling stories along the way. Apart from wordsmithing Matthew has worked in advertising, acting, landscaping, and roofing – his interests and experiences are as varied as the multicultural meals in his oftentimes all-too-empty fridge. After graduating he hopes to blend his journalism and communication skills in ways that captivate audiences in the digital world, with stories in all their forms.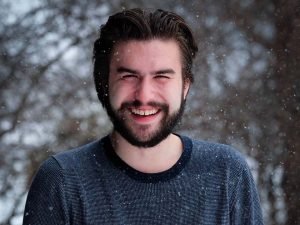 Mitch Kedrosky is a fourth year Journalism student with a minor in film studies. He presently works in the video department at Health Canada, editing, shooting, and animating, short videos. Mitch hopes to launch a career in film production and criticism.
His photos and writing have been published in the Toronto Star. Mitch is a triplet and was raised in Ottawa. In his spare time, Mitch enjoys writing, acting and watching old movies.
Christian Paas-Lang is a journalist from Toronto, Canada. His work has appeared in the Ottawa Citizen, The Globe and Mail, theScore and the North Bay Nugget. He holds an Honours B.A. in International Relations (Specialist) from Trinity College at the University of Toronto. He has a passion for politics, policy and data journalism.