Faces of The Twenty Fifth Hour: Fall 2018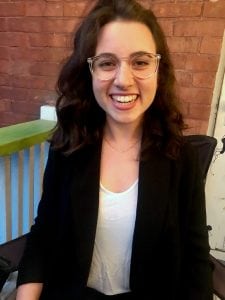 Natalie Pressman is a multimedia journalist with a passion for production and a keen curiosity of her surroundings. Natalie has had the opportunity to collaborate on telling stories across the city, including a video showcase of Ottawa entrepreneurs for a city hall time capsule. Now in her final year of Carleton's journalism program, Natalie looks forward to continuing to learn and hone her skills in all areas of the craft.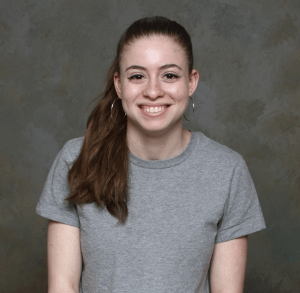 Hannah Berge is a fourth year journalism student with a minor in psychology. She is from a small farm town of 5000 people but has absolutely loved living in Ottawa the past four years. This past summer she worked as a Communications Officer for WUSC Canada in Malawi, Africa. A passionate videographer and writer, she hopes to one day find a career in documentary making or magazine writing.
Tiffany Edwards is a fourth-year journalism student with a minor in geography. Forever a Vancouverite, she has a passion for the outdoors, hiking up mountains, and sleeping under the stars. Wanting to tell stories comes from her obsession with reading, preferably she's outside with a warm blanket and tea. After graduation, she hopes to enter the editing and publishing world in Vancouver and help others tell stories through their books.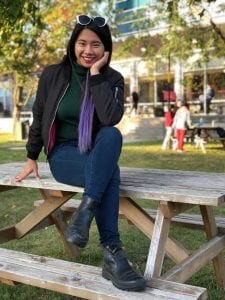 Lui Xia Lee is a fourth-year journalism student with a minor in history, originally from Petaling Jaya, Malaysia. She found herself at Carleton University because of her passion for sharing and learning from stories. Besides being passionate about stories, she hopes to cover stories on international affairs and ethnic minority communities around the world.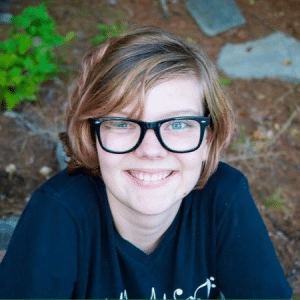 Evelyn Myers is a fourth-year journalism student with a minor in linguistics. She has lived in Ottawa her whole life and expects to remain in Ottawa for a while after graduating. Evelyn's journalistic interests lay mainly in telling stories about nature, people, and how the two interact. Some of her other interests include knitting, doing jigsaw puzzles, and anything else that prepares her hobby-wise for retirement.
Qais Azimy is a 37-year-old father of five kids, born and raised in Afghanistan.  He has worked as a journalist for 16 years in Afghanistan, including as senior news producer in Kabul for Aljazeera TV.  He is finishing his second year of his masters degree of journalism at Carleton University.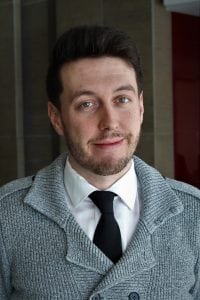 Stephen Cook has been a barista, bartender, soldier, mailman, teacher and tutor. He's eaten ramen at the peak of Mt. Fuji, slept at the bottom of a trench and been chased by several common breeds of canine. Having previously completed an M.A. in English Literature from the University of British Columbia, he is now transforming his writing into reportage as a student of the Master of Journalism program at Carleton University. Stephen is particularly interested in international relations and hopes to pursue work as a conflict journalist in the not-too-distant future.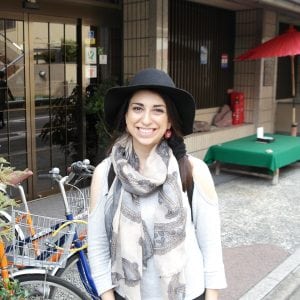 Ash Abraham is a Master of Journalism student at Carleton University. She writes about conflict, refugees, immigration, and marginalized groups of people. This year, she interned at the United Nations High Commissioner for Refugees in Ottawa, and Canadian Geographic. Over the summer she was in Tanzania contributing to Farm Radio International, and in Seoul working on a Master's Research Project on the lives of North Korean women. She enjoys collaborating on multi-media projects, radio docs and podcasts.
Crystal Oag is a fourth-year journalism student double majoring in law at Carleton. Originally from Woodstock Ontario, she moved to Ottawa to find new experiences. She is passionate about anything to do with art, photography and writing and hopes to travel after graduation. She would love to pursue a career as an editor, documentary maker, or both. In the distant future, she plans to go to law school and work towards blending her interests in law and journalism together in some way.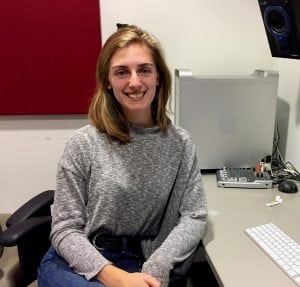 Allison Gram and I am in my fourth year of Journalism with a minor in Communications and Media. Currently I work for the Campus Activity Board at Carleton University as the Director of Communications. I've fallen in love with Ottawa and it is a privilege to be able to showcase so much of the talent this city has within it. I don't know yet where my degree will take me but I hope that I will continue to work with interesting and passionate people who long to make a difference.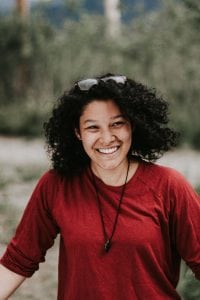 Shanice Pereira is going into her final year of her bachelor of journalism and minor in film. She was born and raised in Toronto, and now sets her sights on Vancouver where she'll be in June to start her degree in film production at the Vancouver Film School. As an aspiring director, being part of 25th Hour is an experience that will be exciting and a highlight of the semester.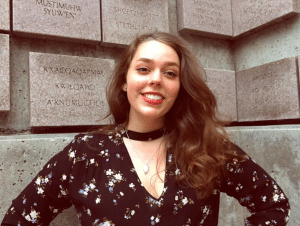 Julia Moran is currently completing a double major at Carleton in Journalism and Human Rights. She is the Social Media Manager and Design Coordinator for jack.org Carleton Chapter. She's a lover of music, wellness, and healthy debate.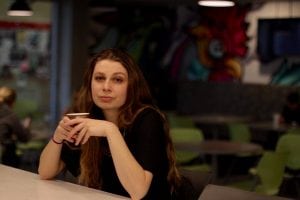 Jane Skrypnek has devoted the last three years of her life to mastering the art of storytelling through journalism. She believes deeply in the importance of shedding light onto all areas of the world and hopes to do so in the most creative, in-depth and real way possible. Last summer she interned at the Edmonton Journal and took part in a military journalism course in which she was embedded with training soldiers. Beyond completing her undergrad this year, her sights are set on hiking the Appalachian Trail, traveling, and exploring podcast, video and longform styles of journalism.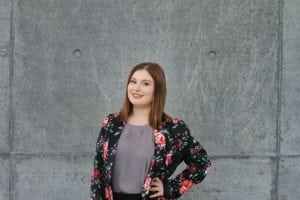 Amanda Marsh is in her fourth year of journalism at Carleton University. While at Carleton she's learned to love video production and long-form writing, and hopes to be able to bring these skills into her future career—be that as a magazine writer or as a part of a film crew. For now, if she's not busy tracking down sources for a journalism assignment, she's studying for her second major in history. In her spare time she enjoys coffee shops, podcasts and hiking.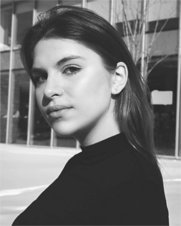 As a fourth-year Carleton journalism student, Irene Galea has gained extensive experience writing and researching for the communications field. Having represented her fellow students as Art Director for the Carleton Art Collective and year representative for her program, she knows that the keys to leadership success are a good listening ear and an even better list system (colour-coordinated, with subheadings). Her work has been featured in the Glebe Report, Abilities Magazine, Caregiver Solutions Magazine and MUSE.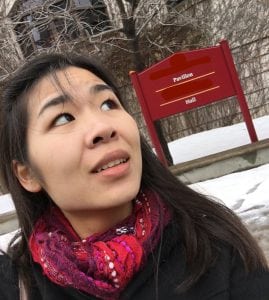 Jennifer Liu is a Master of Journalism candidate, with research interests in Indigenous culture and reconciliation in Canada. This summer, she began her research project in Yukon Territory where she interviewed local cultural players about art's role in reconciliation. Jennifer also has a Master's in piano performance and taught music in a French-language day school, both remnants of her past life. She has worked in English, French, Mandarin and Shanghainese for her freelance news and culture pieces.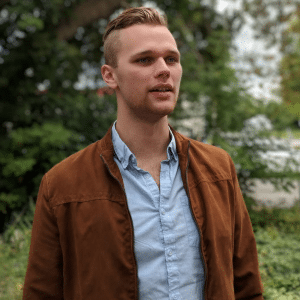 Connor Oke is a journalism student in his fourth year at Carleton University. Throughout his academic career, his work has appeared in various publication outlets.  Connor worked alongside Farm Radio International in Ghana in 2018, contributing to their Barza Wire platform and online blogs. He worked with the Canadian Museums Association for their magazine Muse. His work has also appeared in Vice News, Centretown News, The Charlatan and Medium. Visit his website at www.connoroke.wordpress.com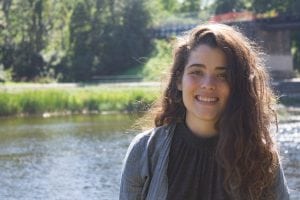 Lauren Hicks is in her final year of her undergraduate degree at Carleton University, majoring in journalism with a minor in history. She is the founder of New River Digital Media Productions, a content production company that is currently focusing on freelancing articles associated with water pollution in New Brunswick lakes. In the past, she has had numerous bylines with Metro Halifax and has worked as a strategic communications consultant for various businesses across the country.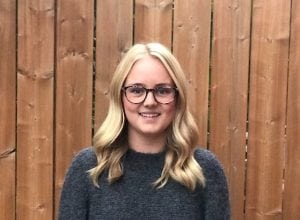 Lauren McIver grew up in Whistler, BC, where she spent five years trekking through Whistler's backcountry and prioritizing powder days over making it to class, and somehow managed to receive high school credits for it. She is now a fifth-year journalism student with minors in law and business. She would have graduated this past year if not for her unavoidable sense of wanderlust, which led her to book a one-way flight to Europe halfway through her degree. After five months of hopping from place to place in search of adventure and new experiences, she found herself back in Ottawa. She is looking forward to completing her degree and is eager to see what the future holds beyond Carleton's campus.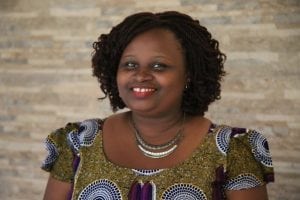 Before joining Carleton University, Esther Karin Mngodo was an editor at one of the major English newspapers in Dar es Salaam, Tanzania. She has worked as a journalist for 13 years, covering stories on women empowerment and human rights. When she is not analyzing news, she writes songs, poems and short stories. In 2017, Esther was the recipient of the prestigious William Southam Fellowship (Gordon N. Fisher / JHR Fellow) at Massey College (University of Toronto).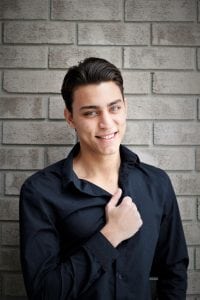 Maz Atta is currently completing his double major in Journalism and Film Studies at Carleton University. He is the former admin and co-founder of the Humans of Ottawa. His heart lies with writing, producing video content, playing his guitar, and making people laugh.