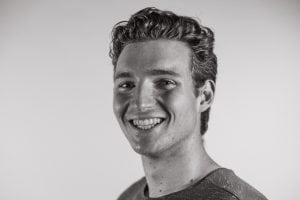 Nick Laws is a fourth-year journalism student with a passion for sports and film. When he's not in school, working diligently in his Twenty-Fifth Hour class, Nick is the play-by-play man for hockey games for both Carleton Women's Hockey and The Navan Grads of the CCHL. When chilling out, he enjoys listening to classic rock or new bands like The Glass Animals. Growing up a fan of Anchorman, Nick knew he was meant to be an anchor. If you want to follow Nick, his Twitter is @Nick_laws11 and his Instagram is @nicklaws7.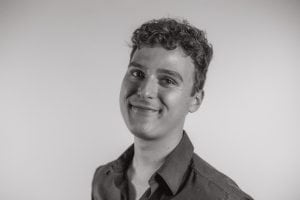 Joshua Soucie is a freelance journalist from Ottawa, Ont., which you will likely find beneath a blanket scarf, listening to jazz at a local coffee shop. He recently acquired a French diploma from the University of Lyon and has been fortunate enough to travel and gain a greater perspective on social inequality, his own social privilege and the media's influence on everyday life. He is interested in the realm of entertainment and broadcasting as well as in-depth features, digital and new media. He has an affinity for the arts and reports primarily on fashion, culture and lifestyle. From strategic communications to journalistic internships with organizations such as CTV News Ottawa and MUSE Magazine, Josh has acquired professional experience throughout his academic pursuits. After working as an editorial intern at Women's Wear Daily (WWD), in New York City, Josh is eager to tackle new challenges. Throughout the length of his career, he hopes to present marginalized perspectives, promote diversity in the media and contribute to its need for queer representation. Follow him on social media: @joshuasoucie Visit his portfolio website by clicking here: www.imnotjoshing.com.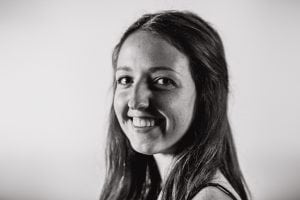 Rachel Dale couldn't care less about sports, coming from the same hometown as sports star Wayne Gretzky. She spent her childhood behind books and cheap digital cameras, making short movies with friends over weekends and summers. It wasn't until high school, when she knew she had to cut math and science out of her career choices, the she was led to Carleton's journalism program. Still unsure if journalism is the path she wants to take, Rachel is willing to go anywhere with anyone and try anything… As long as she gets to wear her favourite yellow raincoat. Just don't ask to see those (highly) embarrassing short movies she made a decade ago. You can follow her work at racheldaleblog.wordpress.com.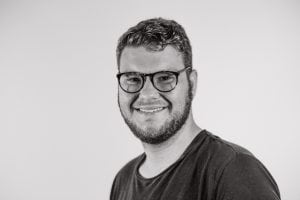 Noah Richardson is a fourth-year journalism and Canadian studies student at Carleton who came to Ottawa from Summerside, Prince Edward Island. He's a self-proclaimed coffee snob who spends much of his spare time sharing his thoughts in 140 characters or less and Instagramming pictures of most of his meals. People who know Noah well know he loves to laugh, tell stories, and most importantly, ask questions. Before joining the Twenty-Fifth Hour team, he interned at CBC Prince Edward Island and iPolitcs. He's also worked as a freelance journalist. In addition to his role on the Twenty-Fifth Hour, Noah is the features editor at The Charlatan, Carleton's independent student newspaper. He's passionate about audio storytelling and loves writing pieces about politics and the human experience. When he's not working late into the evening, editing, you are likely to spot him walking on the Rideau Canal or drinking coffee at one of Ottawa's many amazing coffee shops. You can follow him on Twitter @njdrichrdson or email him at noah.richardson@carleton.ca.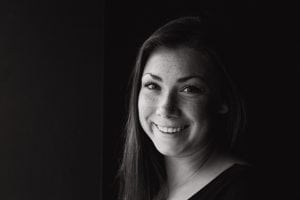 Amy Cook was born and raised in Ottawa, Ont. Before beginning her degree at Carleton, she had not given much thought to a career in journalism. Throughout her degree, she has met with and written about people who have inspired her passion for storytelling. With a minor in sexuality studies, Amy is highly interested in minority rights and issues. When she is presented the opportunity to conflate journalism with her other interests, she does so. She is looking forward to completing her degree this coming spring and is eager to see what the future holds, beyond the walls of Richcraft hall, where she's been locked up for the past three years.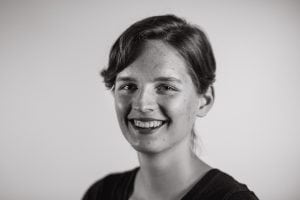 Greer Gemin got her start in video production making stop-action movies of Lego pirates with her siblings on her parents' old video camera. Since graduating from filming on cassette tapes, she's discovered a passion for telling stories about strong women, strong communities, and creativity that changes the world. This summer, Greer was very fortunate to spend three months working as a journalism and communications officer with the Women's Development Centre in Kandy, Sri Lanka. She was born and raised in Ottawa, on unceded Algonquin, Haudenosaunee and Anishinabek territory, and she's back at Carleton this fall to finish her double degree in journalism and women's and gender studies. You can follow her on twitter @greerg29.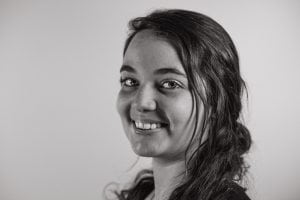 Sarah Togman is a fourth-year journalism student, originally from Toronto. She realized her passion for writing and story-telling in high school while blogging about her travels through South-East Asia and South America. After moving to Ottawa and starting her education in journalism at Carleton, Sarah quickly decided that she indeed wanted to pursue a career as a journalist. Sarah has worked as a blogger for WestCoast Connections, a global teen travel group, as well as a communications intern for the Department of University Communications at Carleton. She hopes to combine her passions for writing, travel and social justice in her career as a journalist. You can follow her on Twitter @sarahleahtogman.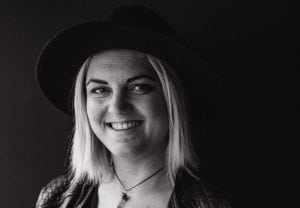 Sidney Weiss was born and raised in Sarnia, a small town in southwestern Ontario. Growing up in a small city created an inherent desire to explore the world around her, and the people and stories of these places. By chance, circumstance and a bit of luck, the 20-year-old ended up in Carleton's journalism program, and is currently completing the fourth and final year of her degree, with a specialization in human rights. Weiss still holds some doubts about the prospect of permanent employment in journalism, but over the past three years she has developed a keen appreciation and understanding for the importance of journalism as a form of activism that upholds accountability. Her appreciation of general storytelling techniques has also blossomed alongside her appreciation for music, art and humanity. Even if her future isn't in a traditional newsroom, Weiss hopes to find a space where she can use creativity and visuals to tell important and informative stories. You can take a glimpse into her life, and also send any messages her way at @sidweisss on Twitter and Instagram.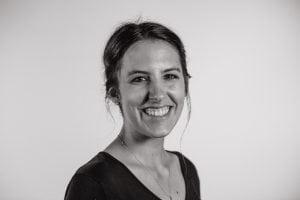 Lauren Sproule developed a compulsion, early on in life, to entertain those around her through various manners of storytelling – never known to be one to shy away from the spotlight. From reading Andersen's fairy tales to her stuffed animals to producing an entire piano concerto in her living room, the 24-year-old loved to make others smile. This desire brought Lauren to York University's theatre program, outside of Toronto, where four jam-packed years disappeared in the blink of an eye. She was left with nothing but a piece of paper, a shoebox of hilarious photos, and an unfettered need to seek out the world's untold stories. Now at Carleton University alongside the brightest stars in the journalism galaxy, Lauren continues to work in both print and broadcast across Canada. You can follow her interactions with delicious food and noteworthy people at laurensproule.com, @LoSproule and @lauren.sproule.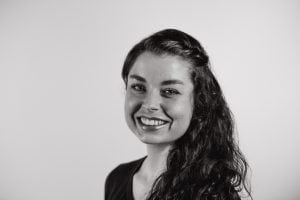 Emily Fearon hadn't thought twice about journalism and TV until the fall of 2014, when she began her degree. Suddenly, her world opened up and she was struck with how much she loved this field of work. Now, with newsroom internships and real world experience under her belt, Emily is back for her last year of school (ever?) and ready to make the most of it. She is interested in pursuing a human rights reporting beat and is passionate about social issues and activism. She actively dreams about working on projects like Netflix's documentary "13th." Emily has spent half her life in B.C. and the other half in Ontario, and she's excited to see where she will be in eight months.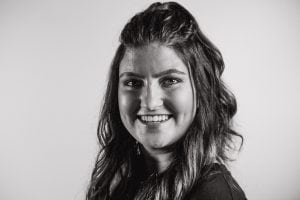 Lisa Thibodeau was born and raised in Ottawa, Ont., and always had her sights set on Carleton University to pursue her passion of writing and telling stories. She wasn't always sure what this would look like, but after travelling across many European countries, photographing her journey, and meeting new and exciting people she realized journalism was her future. She has done writing for KROWD magazine, a local fashion, beauty and lifestyle magazine, as well as freelance work for Luxy Hair Blog. Most recently, she worked as the marketing and communications liaison for A Company of Fools theatre group, and she is excited to see what the future brings. You can find her daily adventures on Instagram @lisathibss, or at any local coffee shop enjoying a latte and having a chat!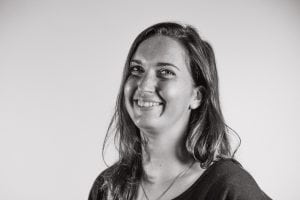 Sandrine Murray spent her young summers reading accounts and memoirs of the Second World War. Her love of history and desire to become a better storyteller led the Regina-born, Ottawa-raised student to choose journalism at Carleton University. Now in her fourth year, the 20-year-old is majoring in history and minoring in Italian. She's worked various jobs, and is currently employed as a customer service representative with the City of Ottawa and selling ice cream at festivals on the side. "I Will Survive" by Gloria Gaynor is the song best representing her time as an undergrad student, though she is learning to thrive, not simply survive. Someday she hopes to create a beautiful documentary about the tenacity and strength of peoples living through catastrophes across the globe, using music as the thread to tie it all together. For now, building a foundation with videography basics to get there is her main concern. Shoot her a story idea on Twitter at @sandrinewrites or via email: sandrinedmurray@gmail.com.
Kaitlin Fisher is a fo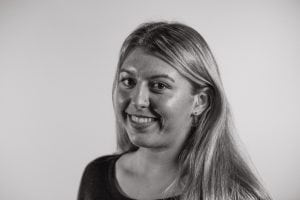 urth-year Journalism student at Carleton University. She was raised on a farm in rural Ontario, alongside Lake Huron. Throughout her childhood, Kaitlin was passionate about writing and sharing stories. It wasn't surprising at all when she chose to pursue journalism. Initially, Kaitlin was interested in sports journalism, but throughout her years at Carleton she has grown to love reporting on a wide variety of topics. Kaitlin loves to find untold stories and meet people who have fascinating tales to tell. Over the summer, she worked as an on-air personality at Classic Rock 94.5, a radio station based near her hometown of Goderich, Ontario. Though she has strong ties to home, Kaitlin hopes her future as a journalist will take her exploring all over the world. You can follow her on Twitter @kaitlinfisher03.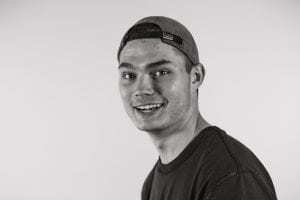 Rory Gilheany is back at Carleton University for his fifth go-around and he's ready to finish off his j-school career with a bang. Raised between a village in rural Ireland and the GTA town of Newmarket, Rory's sense of storytelling is defined by a blend of Canadian optimism and Irish realism. With five continents down and two to go, Rory has gained much of his personal and professional experience abroad. He completed a full-year exchange in Scotland and Australia during his third-year and hopes to continue learning around the world until the end of his days. After Carleton, Rory is interested in pursuing a career in film and video production – but first, he's excited to spend some time in the Twenty-Fifth Hour.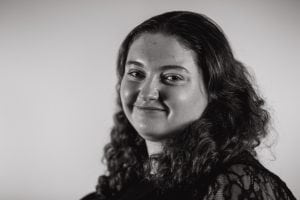 Naomi Librach is a fourth-year journalism student with a minor in English language and literature. She was born in Guelph, Ont., to a family of six, and raised in the surrounding farmlands. After graduating from the International Baccalaureate (IB) Programme in high school, and upon reflection, Naomi decided veterinary medicine was not for her and recognized that her zest for grammatically-correct and creative writing could support a viable career in journalism. Her love for community storytelling has led her to become a news section editor with Carleton's independent student weekly, The Charlatan, and complete an internship with the Ottawa Citizen. Naomi's driving inner-phrase is "if they can do it, I can do it too," because she is ambitious and passionate about telling important stories well. You can follow Naomi on Twitter @NaomiLibrach or email her at naomi.librach@carleton.ca.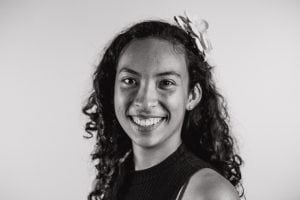 Bailee Pegden was born in Langley, B.C., but she was raised all over Ottawa. From a young age, she was enamoured with stories and the myriad of ways to tell them. Having applied her interests to the realm of education, Bailee is working towards completing her fourth year of journalism with minors in communications and film studies. She is 21 and currently works at the Canada Revenue Agency to assist with video production and communications. She is interested in all things arts and culture and hopes to one day combine them with her love of storytelling in a future career. Her mantra is "honesty is the best policy." Follow her @BaileePegden on Twitter.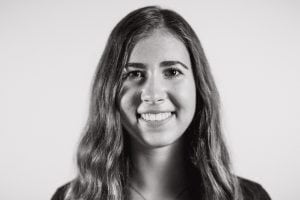 Rachel Jaskula is a fourth-year journalism student with a minor in political science. She grew up in Hamilton, Ont., where she developed her passion for writing at a young age. Rachel decided to pursue her dream of becoming a journalist once she began studying at Carleton. She always wanted to have a career where she could express her creativity, travel and have a positive impact on the world. Rachel decided that journalism gave her an outlet to engage in her interests, while making a difference. She is interested in business reporting, and hopes to pursue this avenue in her future career. You can follow Rachel on Twitter @rachel_jaskula.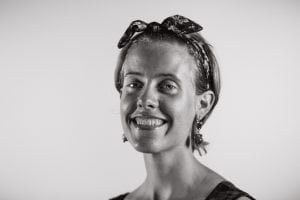 Gillian Francis is a fourth year student completing a double major in journalism and humanities. Gillian developed her passion for storytelling in Burlington, Ont., where she grew up. As a child she loved writing and reading stories in her free time. Earlier this year, she interned at TVCogeco where she helped to produce news casts. In the past, Gillian has also written for the Charlatan, Centretown News, the Waterfront Press, and CKCU.FM. Gillian has a particular interest in visual storytelling, photojournalism, and in-depth reporting. She is very passionate about environmental issues and would love for this to be the focus of her journalistic career. In her spare time, she loves to play the piano and guitar, read, and philosophize about the world. Follow her on Twitter @cre8tvegill28 or e-mail her at gillian.francis@carleton.ca.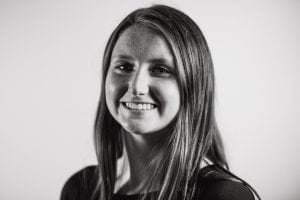 Kaylyn Whibbs was born in Huntsville, Ont., but grew up in Sudbury. She got her first taste of journalism with an internship with CanadaFootballChat.ca, which became a paid position for three years. This past summer, she worked in the newsroom for two local radio stations in Grande Prairie, Alta., as a reporter and anchor. The 22-year-old is entering her fifth year in journalism due to a semester spent in Australia studying sports journalism. Sports is what drove her into this field, with dreams of one day being on the sidelines of a big game. You can follow her on Twitter @kaylynwhibbs_.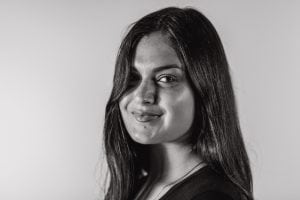 Jasmine Sikand realized her passion for writing and storytelling in the sixth grade, but she didn't realize it could and would be a part of her future until she sat down to apply for university. Born and raised in Mississauga, Ont., Jasmine saw herself going to school in Toronto or the U.S., but by force of the universe, she is here! Over the past couple of years, as she built her identity as a journalist, the 21-year-old has realized her newfound love for photographic storytelling. Her interests in human rights and social justice both internationally and domestically also urged her to complete minor in law. While she likes working on stories on arts and culture, she equally shares an interest in issues relating to marginalized populations. She enjoys talking and listening, sharing and learning about experiences that make us each unique. She most recently spent a month in the Yukon covering Indigenous communities and life in the North — an indescribable experience she will cherish forever. The theme song to her life doesn't exist… It's more of a soundtrack, one that changes daily in fact. Find her on Twitter and Instagram (where she shares her photography) @jasminesikand or message her by email at jasmine.sikand@hotmail.com.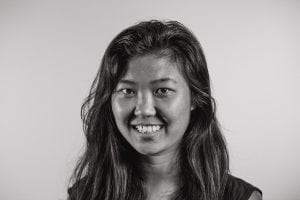 Marina Wang has hopped around Canada and the rest of the globe in search of animals and adventure, and less interestingly, education. Locations of influence have been Calgary, Vancouver, and Ecuador. Marina completed her undergraduate degree in zoology, but that aside is interested in Latin dance and improving her pigeon-Spanish. She's interested in science journalism, most notably in print and video.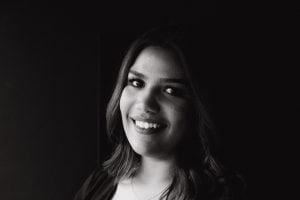 Mona Mahmoud is, first and foremost, a proud j-schooler. She is often found answering her many unread texts, chugging iced coffee(s), and snapping endless pictures. Always looking for the next camera to smile at or talk into, she enjoys keeping busy by finding cute cafes and meeting new people. She grew up half way across the world, in a tiny land called Kuwait, but she is happy to call Ottawa home. Post graduation, Mona is interested in pursuing a career in entertainment journalism and becoming the next Giuliana Rancic. Catch her on Instagram @monzmahmoud.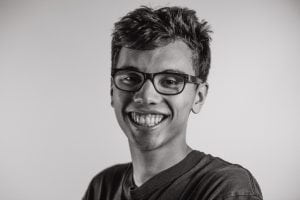 Aaron Hemens is a fourth-year journalism student at Carleton Univeristy, from Ottawa, Ont. While writing is a craft that he's enjoyed dabbling in, Aaron has always had an interest and passion for visual storytelling since his broadcasting days in high school. As a self-proclaimed film-geek, the 20-year-old usually finds himself studying the works of legendary film directors, such as Stanley Kubrick, Quentin Tarantino and Alfred Hitchcock. In high school, he taught himself the ins-and-outs of photography and has turned the hobby into a full-time commitment. His love for photography has landed him positions as the photo assistant for The Charlatan and the president of a student photojournalism club, entitled "Humans of Carleton University." After his internship at Metro Ottawa, he soon learned that reporting on daily news is not his cup of tea and instead intends to pursue a career in photojournalism or reporting on arts and culture. You can find Aaron's work here on his blog: https://aaronhemens.wordpress.com/. Twitter: @aaron_hemens, Instagram:@amateur.aaron.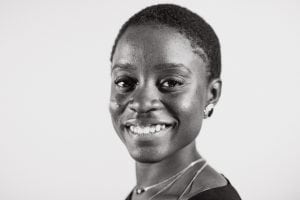 Mugoli Samba is a Journalism and African Studies student. Her journalistic experience has taken her everywhere from Haiti to Windsor, and even on a sail ship across the St-Laurent. She is currently looking to merge her passion with her skills to build a meaningful career in the arts.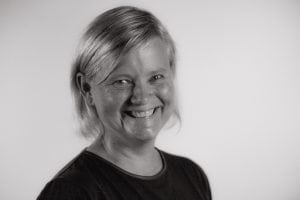 Kanina Holmes has been teaching journalism at Carleton since 2004. Chances are she taught most of us at least once before, perhaps in JOUR 1000, the introductory year of inspiration and hell. She also taught some of us in second-year reporting, third-year ethics, third-year television, documentary production or international reporting, to name a few possibilities. She teaches from experience, as a student of this very program (1987-1992) as someone who worked through many of the same challenges us. She also teaches as someone who worked in daily journalism for about 15 years. Her career is still evolving, has included stints in local and national radio (CBC Ottawa, CBC Whitehorse), local and national television (CTV in Ottawa, Global News in Winnipeg and CBC Ottawa and CBC North), as a foreign correspondent in East and Central Africa (Gemini News) and as senior correspondent for an international wire service (Reuters).
Dave Elliott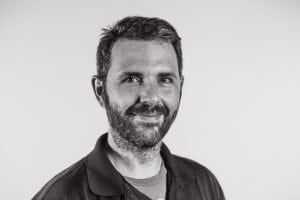 graduated from Algonquin's Television Broadcasting program with Honours in 2000, with his main interests being editing, directing and writing. From there he moved to ImageTree Inc., a company specializing in corporate and government video/promotions and multi-media. Some of his clients included the National Research Council, Industry Canada and Health Canada. From there he moved on to a production house called Mountain Road Productions, a production house specializing in home renovation and lifestyle shows.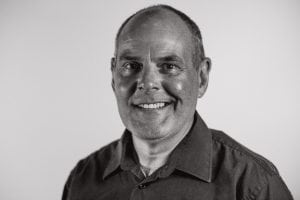 Dan Pihlainen has been working in broadcast news since 1998. As a radio news reporter at CFRA, he won an RTDNA (Association of Electronic Journalists) regional award in 2007 for his work covering the re-dedication of the Vimy Memorial in France. Dan has also worked in television news as an assignment editor and news producer for CHUM Television (The NewRO). Dan joined the Algonquin College Radio Broadcasting program as a teacher in 2007 and was named coordinator of the program in 2009. He is the immediate past president of BEAC (Broadcast Educators Association of Canada).