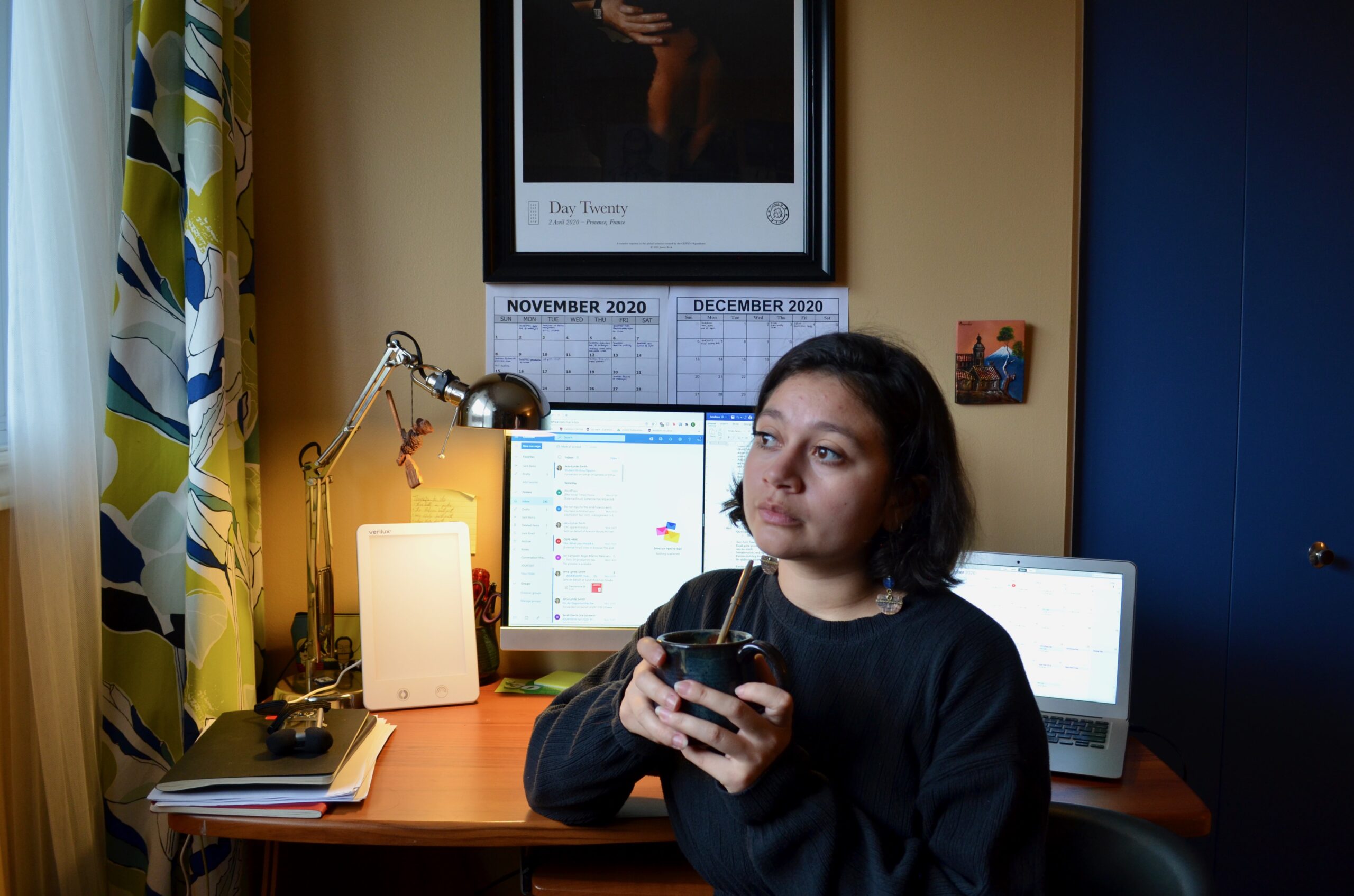 Cassandra Yanez-Leyton was born and raised in Ottawa before moving to Toronto to complete her Bachelor of Arts at the University of Toronto. There she did a major in International Relations with a double-minor in Latin American Studies and German Studies, with the intent of eventually pursuing a career in international journalism. 
In her fourth year, she worked as a communication assistant in the Latin American Studies department and kicked off the program's student-led podcast name El CafeciTO where she interviewed fellow students on Latin American issues. She fell in love with the region and is determined to pursue a career as a foreign correspondent in South America.
She is now back in her hometown taking on her first year of the Master of Journalism program at Carleton University. 
Although zoom university has been weird, she has kept her sanity by biking around the city and walking her dog, Canela, several times in day.