Alexander Zeppilli stands outside Leeds House at Carleton University in Ottawa. Photo by Andrew Stetson.
For Alexander Zeppilli, the primary issue facing the new Liberal government ahead of Monday's opening of Parliament is the nation's economy.
"They need to get the economy going again, they need to get people back to work," said Zeppilli, 23, a graduate student at Carleton University.
Economic issues and the need for Indigenous reconciliation were among main issues stressed by young Ottawans who spoke to The Raging Twenties on Friday.
For Zeppilli, the need for increased focus on the Canadian economy comes down to the ongoing challenges presented by COVID-19 for working people and business owners.
"I've seen how it can affect the middle-class," he said.
A controversial election culminated in a near-identical Liberal minority for Prime Minister Justin Trudeau on Sept. 20.
The Liberal government has pledged to create a more resilient Canadian economy by introducing affordable childcare and support for businesses to increase hiring through a campaign promise of $78 billion in new spending over the next five years.
The economy is also the issue Benjamin Purcell wants to see become a target of the government over the next four years.
"The economy and getting things back to normal needs to be the real focus," said Purcell, 23, a graduate student in international security at Carleton University.
Max Lampert, 13, was on Parliament Hill with his family on Friday.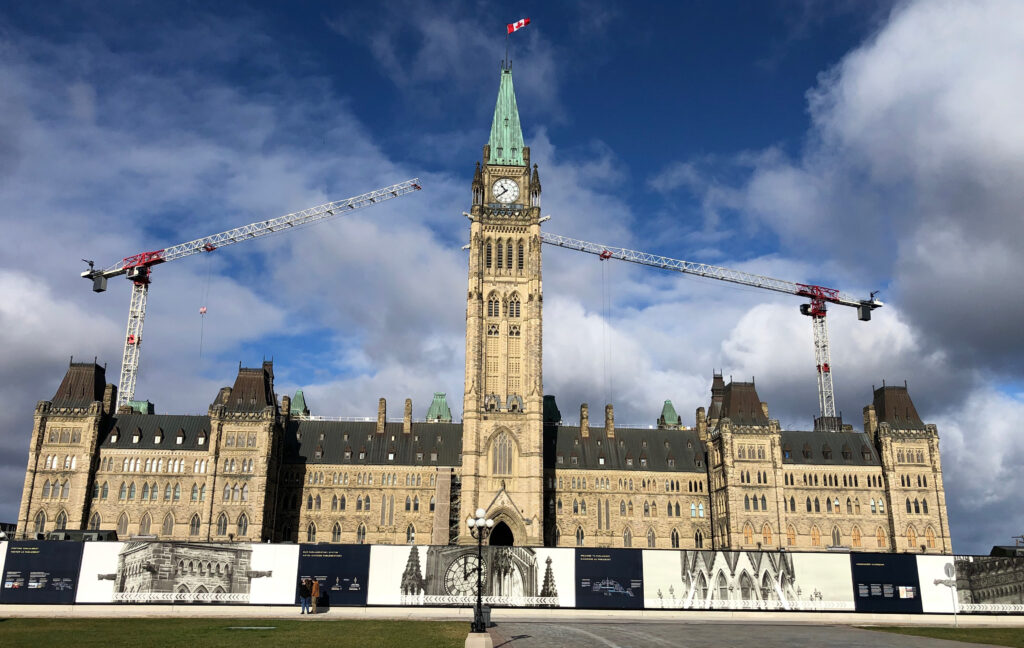 Lampert said the Liberal party needs to address inequalities facing Indigenous communities first and foremost.
Although the prime minister has pledged to eliminate all long-term drinking water advisories and address systemic racism against Indigenous peoples in Canada, Lampert said he doesn't have much confidence in Trudeau's promises. The Liberal government has promised $2 billion investment in housing for First Nations communities and a $325 million annual allocation toward a distinctions-based mental health and wellness strategy.
"He has tried to please, but it falls short," Lampert said.
Skepticism toward Trudeau's weighty commitments was shared by Purcell back at Carleton University.
"He promises the world, and nothing happens," he said. "It shows how much he is willing to say he'll do, and they're just empty promises."
As far as Zeppilli is concerned, the Liberal party needs to act to prove that an early election was necessary and worthwhile.
"Saying you are going to do something is a start, but you need to follow it up," Zeppilli said. "They need to lead by example."
To learn more about the issues that youth are demanding from Parliament, check out William Eltherington's article, With Parliament returning, young members of a defeated Green Party grapple with its racism and transphobia problem