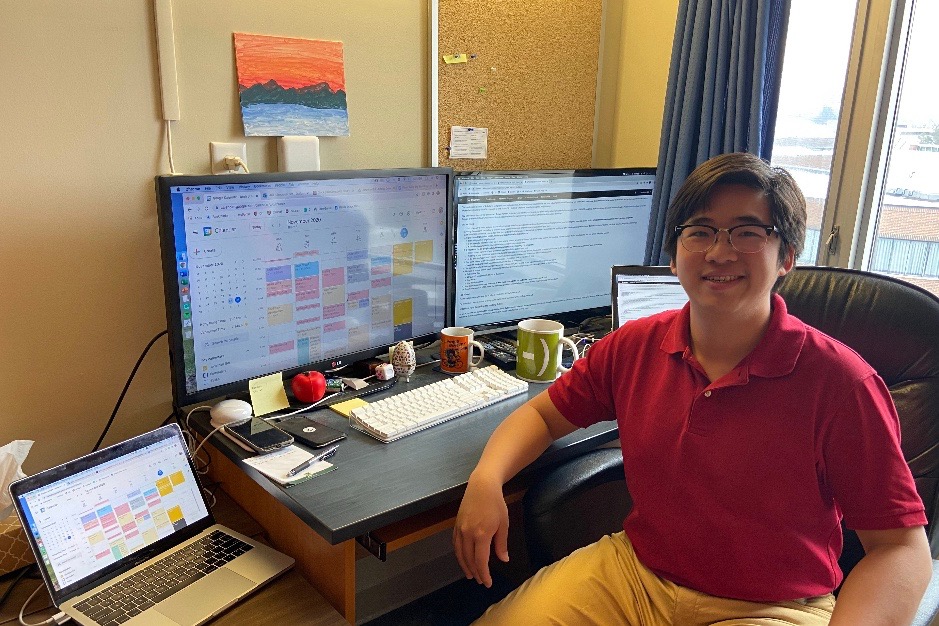 Born in Vancouver, Jonathan has lived in Hong Kong, Shanghai, Berlin, and Geneva before moving to Ottawa to study journalism at Carleton University.
He earned his undergraduate business degree in Hong Kong majoring in information systems and management while moonlighting as a copywriter for eBay. He has written 500 product descriptions for everything from whoopee cushions to minivans.
Jonathan enjoys architecture and history among other things. He wrote about colonial architecture for The Culture Trip, was an English editor for a B-East Production on Eastern European culture, and researched Nazi architecture at Humboldt University in Berlin.
Before coming to Ottawa, Jonathan worked at the International Committee of the Red Cross  headquarters in Geneva where he was on the editorial team of two donor-focused publications.
Jonathan recognizes that doing everything from home is a bummer, but he knows it's worth it to avoid getting sick. His public health resume includes growing up in Hong Kong during the 2003 SARS epidemic, being hospitalized for H1N1 at the age of 13, and most recently, surviving COVID-19 in March, 2020.