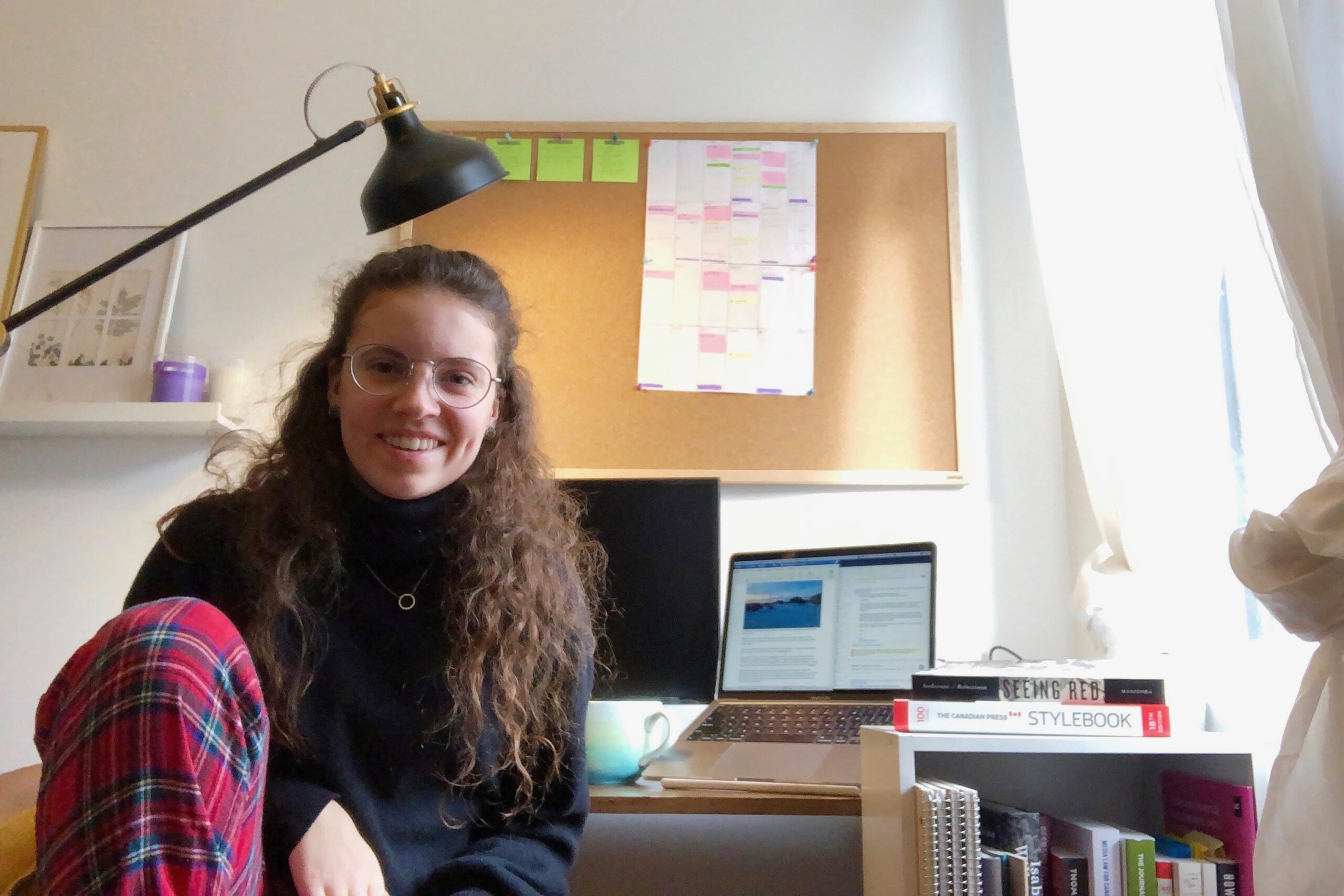 Born and raised in Ottawa, Sarah took the Zoom School opportunity and moved to Montreal to explore a new city all the while practising her underused French skills. 
In the spring of 2020, she completed her Bachelors at Carleton University where she studied global and international studies with a specialization in migration and diaspora studies. When deciding on a graduate program in the middle of a global pandemic, Sarah looked to none other but the non-existent job market and applied on a whim to the Master of Journalism program for late acceptance. She was shocked to hear back a week later, but elated to further her passion for writing and human rights. 
An avid book reader, procrastination baker, and ultimate frisbee player, Sarah brings passion and empathy to everything she does. There is nothing she loves more than being outside, taking on new challenges from hiking to tree planting. She dreams of writing stories about people from all over the world and living in a converted school bus. 
She can be spotted by her incredibly frizzy hair and her blue fuzzy Crocs.