Accessibility advocate Anne Malone says that accessibility goes beyond the nuts and bolts of items like ramps, and includes creating a world where accessible is a given, rather than an extra. (Photo by Eric Fisher. CC BY 2.0 license)
ST. JOHN'S, N.L. – When Anne Malone first ventured out into a grocery store in the early weeks of the pandemic, the experience was disorienting.
With the threat of COVID-19 looming large, Canadians were adapting to strict new health guidelines. Even at the height of the lockdown, grocery stores were a place frequented by many like Malone. But her journey came with additional barriers to navigate.
Malone, a St. John's resident, is one of over six million Canadians with a disability. She is partially sighted. 
"The first couple of days, I didn't know there were arrows on the floor," says Malone. "Nobody told me.
Health Canada defines partially sighted as an individual with some small amount of usable vision, although that amount and the accommodation varies among people. Malone uses a guide dog to navigate spaces like the grocery store. 
"I was walking in the wrong direction and banging my head against Plexiglas that I didn't know was there."
Ottawa resident Shelley Ann Morris had a very similar experience to St. John's resident Anne Malone, when she went grocery shopping early in the pandemic. It's an experience that was shared by many people who are blind or partially sighted. Morris picks up the story of her experience, from the comedic to the exhausting. 
The most stressful part for Malone was not always knowing if she was properly distanced from the people around her.
Since then, Malone says many stores have begun providing assistance to patrons with accessibility needs who call ahead. Some stores even designate a member of the staff to help them maintain physical distance as they shop. 
While things have gotten better, she says the pandemic has shone a light on accessibility. COVID-19 tore down old barriers and it put up new ones. It also highlighted others that were there all along.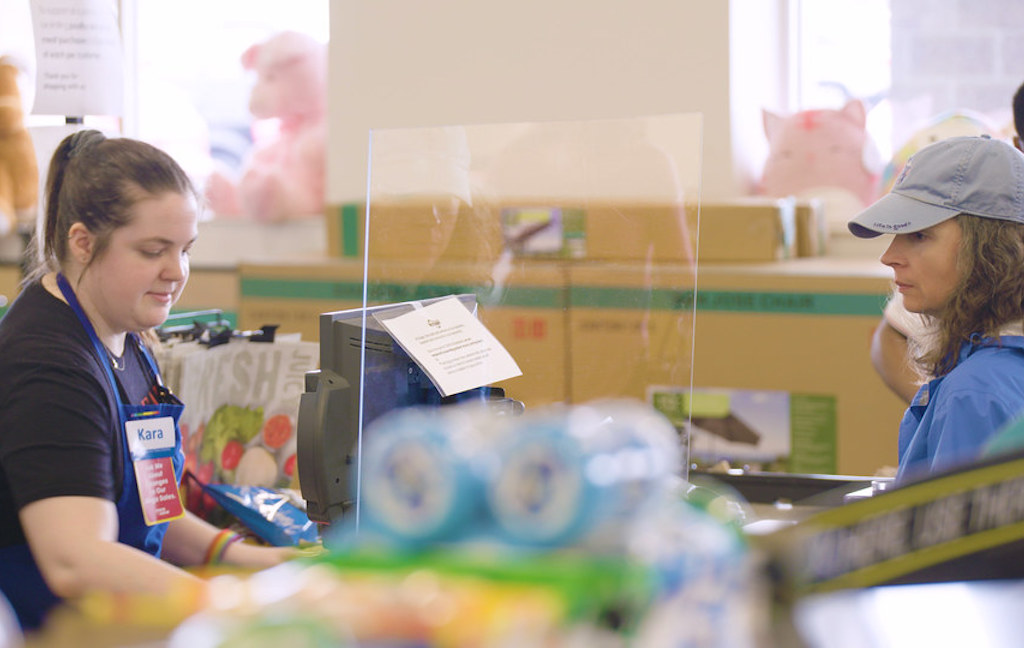 Plexiglas dividers were installed in most grocery stores in Canada when the pandemic hit in March. Accessibility advocates say that for people with low vision, these dividers can be easy to bump into if there are no markers on them. (Photo by VU Capital News Service. CC BY-NC 2.0 licence)
Fire drill
David Lepofsky, chair of the Accessibility for Ontarians with Disabilities Act Alliance, has strong words for the Ontario government about its pandemic preparedness. 
In a YouTube video posted on Nov. 17, Lepofsky said the government was like an employer who installs a fire alarm system in a highrise tower, then waits for a fire before realizing that hearing impaired employees cannot hear the alarm, visually impaired people cannot see the lights guiding them through the halls, and people who use wheelchairs cannot get down the stairs.
"It's a one size fits all emergency plan," says Lepofsky.
He said the government did not have proper accessibility features for public school students as learning moved online in the spring, or for when students returned to the classroom this fall.
The Ontario government defended its approach.
"We are working across government on accessible communications," Elric Pereira, a spokesperson for the minister for seniors and accessibility, said in an email. 
"We have implemented programs like the Ontario Community Support Program. This program supports the delivery of food, medicine and other essential goods and services to seniors and people with disabilities who are self-isolating."
The federal government has been criticized, too.
Advocates have noted that out of all financial programs rolled out during the pandemic, support for people with disabilities came last. The one-time payment of up to $600 was not announced until June, and funds did not begin to arrive until the end of October. 
Samantha Moore, the youth program coordinator at the Canadian Council of the Blind (CCB), says the delay was difficult, especially for young Canadians with disabilities, who may have been precariously employed before the pandemic hit. 
She points to people with disabilities across all demographics being underemployed. Young people are even more likely to be employed part-time or through contract work.
"We typically don't have as much of a cushion to fall back on," says Moore, who is partially sighted. "What I heard from most people in the community was when the whole survival of the fittest concept kicks in, you can get buried a little bit if you don't have family or direct support."
Carla Qualtrough, the federal minister for persons with disabilities, did not respond to a request for comment.
Shaken out of complacency
However, Moore says she sees new possibilities opening up as a result of the pandemic. Working from home, she says, could reduce employment related barriers.
"It's definitely shone a light on how easy it can be to accommodate someone with a disability," she says.
"I think we're heading towards some big changes. I hope when people with disabilities say, 'Hey, I need this. This would really make a difference,' that people listen and say, 'Yeah, let's give it a shot.' At least let's give it a shot."
Her colleague Shelley Ann Morris, an administrator at the Canadian Council of the Blind, is hopeful, too.
"One of the things that the pandemic has done is really shaken us out of our complacency," says Morris. "What I'm really hoping is that the pandemic will allow us to carry forward the flexibility and the choices that we now have.
She sees herself eventually returning to the office a few days a week, but she also sees value in having the choice to continue working from home.
Morris, who has partial vision, explains her eyesight decreases in bright sunlight in the winter, a factor that people who are sighted may not be aware of.
"If it's a really cold, sunny day and I decide, 'Oh, I'm having a blind day,' then I can work in my home office just as well," she says.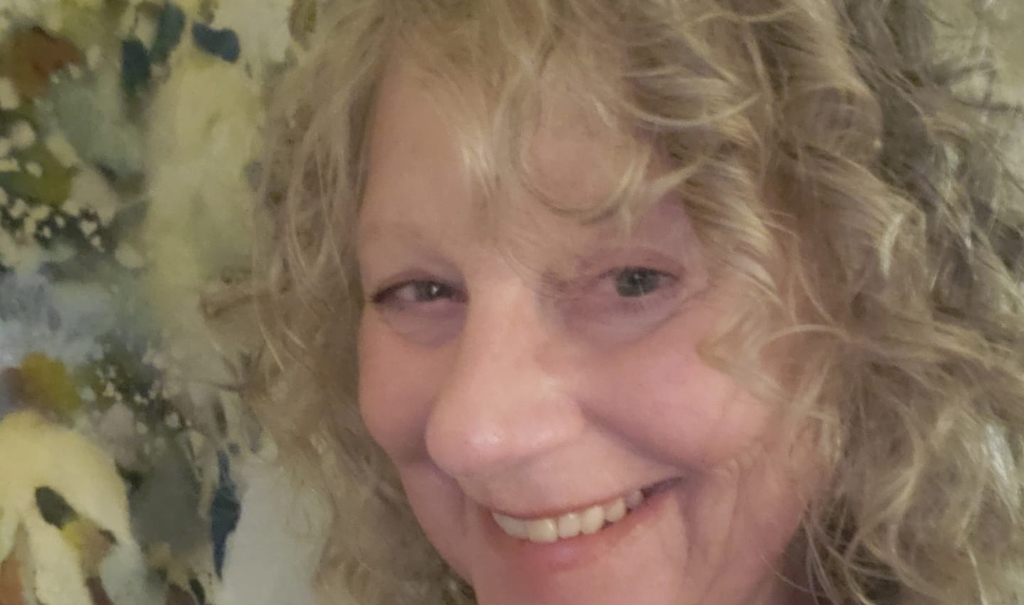 Anne Malone, an accessibility advocate living in St. John's, N.L., says that she believes the pandemic has caused a shift that will in the long run make the world a more accessible place. (Photo submitted by Anne Malone)
New horizons
For Malone, a world with that kind of flexibility is what she sees as the higher-level goal of accessibility, beyond what she calls the "nuts and bolts," such as ramps or accessible websites. 
"I think our work as accessibility advocates will be done when nobody thinks anymore of an accommodation as being something extra, as being an add on," says Malone.
She believes the pandemic has caused a shift that will move the world closer to these goals.
"Once that kind of accessibility exists, it is a portal to the intangibles. Employment, education, relationships. Anything that requires a social world."