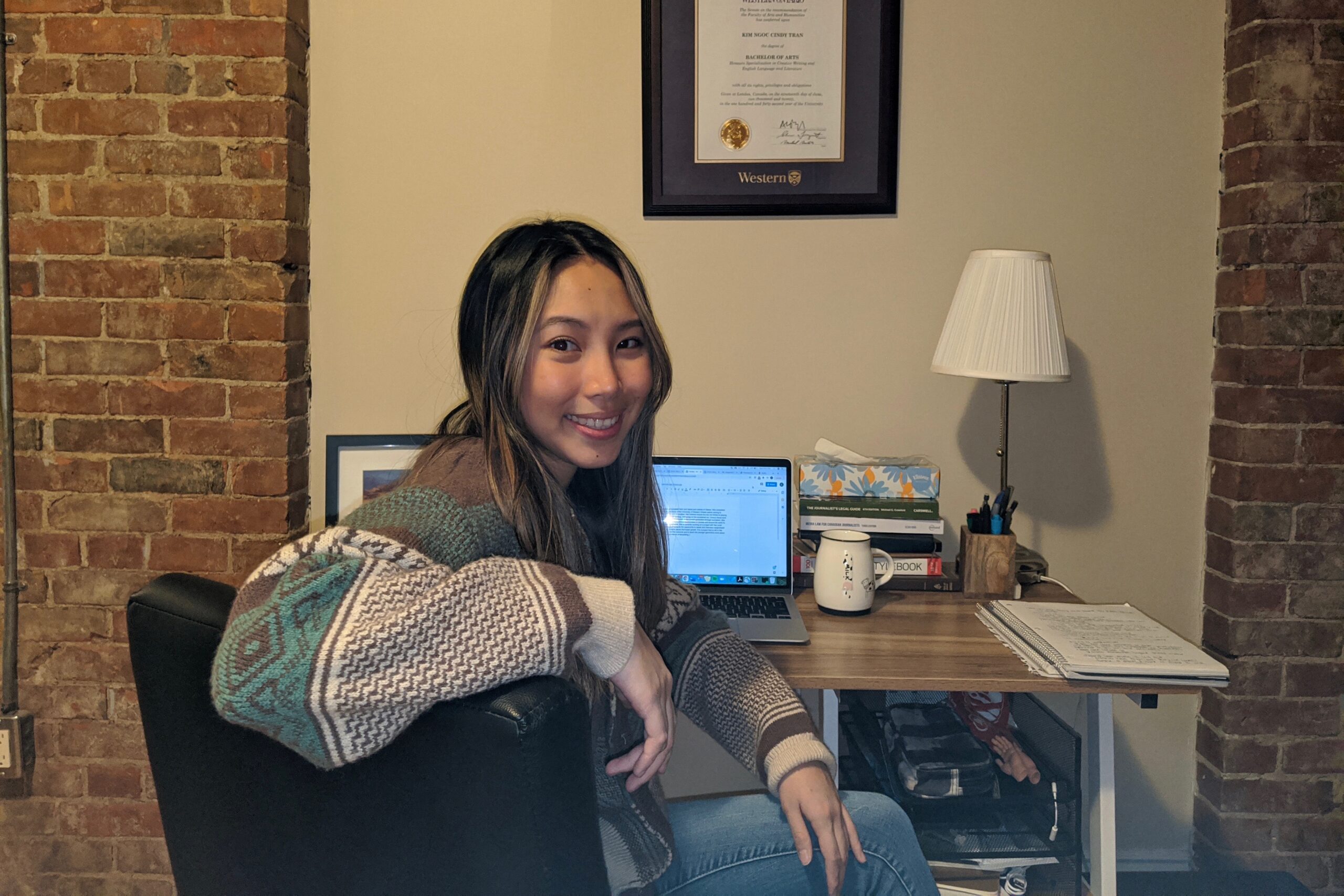 Cindy Tran is a Vietnamese-Canadian born and raised just outside of Ottawa. She completed her undergraduate in English Literature at the University of Western Ontario before coming to Carleton to pursue her Masters in Journalism. 
Cindy's future work aspirations are to foster change and growth in the current generation through journalism. She hopes to one day be able to travel to various communities throughout Canada and around the world to write stories that deserve to be heard. 
She is currently working on a project with the Local Immigration Partnership where students are given the opportunity to interview marginalized peoples to later write creative pieces that foster growth. It is a project that is still in the works but she is excited to see the outcome and to teach the younger generation more about systemic racism and the importance of storytelling. 
Her hobbies include but are not limited to playing Plants vs. Zombies Xbox edition, reading, and going on the occasional run.