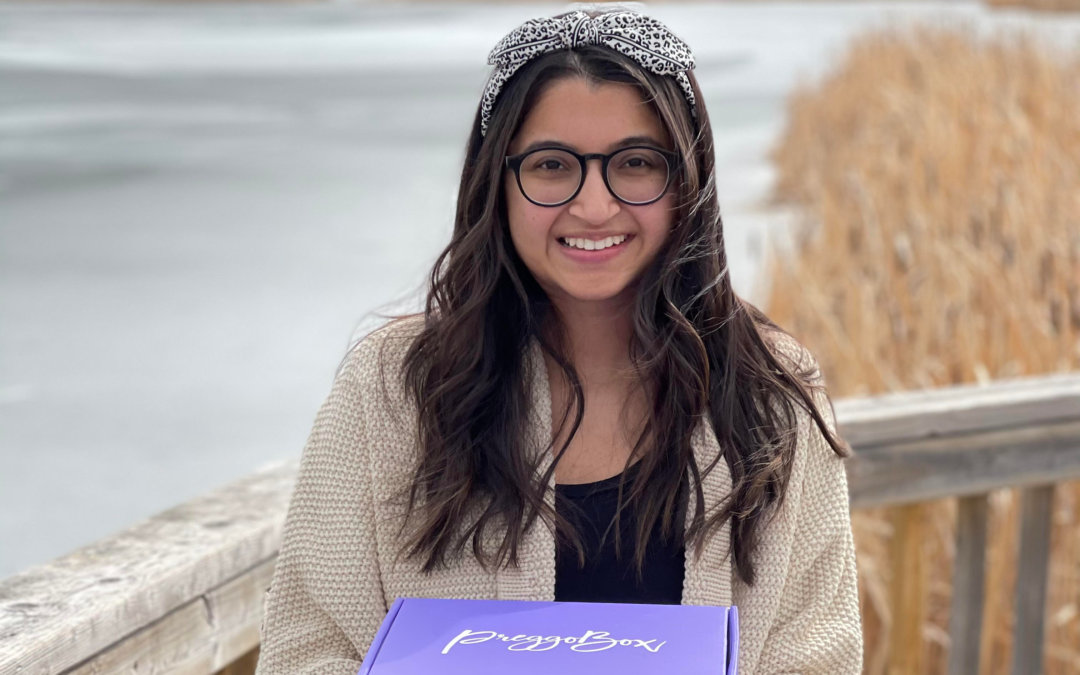 Farahnaz Hasan Ali, 25, a full-time development officer at the Alberta Cancer Foundation, is the co-founder of PreggoBox – a pregnancy subscription box service that caters to expecting mothers. Photo provided by Farahnaz Hasan Ali.
When Farahnaz Hasan Ali, 25, found out her sister was pregnant with her first child miles away in a different city, she and her family decided to send the mom-to-be a pregnancy care package with tea, belly butter and ginger cookies for her morning sickness.
Four years later, Hasan Ali's subscription pregnancy box service, PreggoBox, is serving customers across Canada and sending expecting mothers gift packages full of locally sourced goods.
"When you find out your friend's pregnant, the first thing that you probably want to do is buy a really cute onesie for the baby and give it to her and celebrate but I think often we forget about moms," Hasan Ali said. "Sometimes moms feel left out when they're pregnant."
She says she's passionate about making moms happy and comfortable during a transformative time in their lives.
Using their downtime during the pandemic, Hasan Ali and her brother, Faraz, did some market research to develop rebranding plans and revamp the business they first launched in 2017. Within four months, the duo relaunched PreggoBox's website, began offering subscriptions and introduced its new branding. Now, they're reaching a larger client base across the country.
"We saw there was a gap in the market and thought of a solution," Hasan Ali said.
But Hasan Ali's day job is working full time as a development officer at the Alberta Cancer Foundation in Edmonton. She is one of many young women across Canada who has made their side hustle more than just an additional source of revenue.
It's a space for them to build their dream careers without sacrificing their main source of income.
Not just a hobby
The latest trends show many gen-Zers and millennials are taking on extra work on the side running their very own small businesses.
From Etsy stores selling handmade jewelry to the weekend-night wedding DJ or the Instagram secondhand vintage Versace bag seller, many women are hustling on the side or know someone who is.
A July survey by Abacus Data showed that during the pandemic, one in three Canadians pursued opportunities to make an additional income outside their primary employment.
Of the 1,500 Canadian adults surveyed, 51 per cent of the 18-to-29-year-old demographic and 46 per cent of students pursued a side hustle.
According to Tony Bailetti, an associate professor of entrepreneurship at Carleton University's Sprott School of Business, there has been an increasing demographic of 25-to-30-year-old women entrepreneurs.
Bailetti explained that 30 or 40 years ago, traditional gender roles like the expectation of marriage may have relegated women's entrepreneurial ambitions to just a fun pastime.
"I don't see what I used to see before," Bailetti said. "I think that a lot of females viewed [entrepreneurship] as a hobby."
Today, Bailetti said he sees a shift in how women approach entrepreneurship.
"They want to make it on their own terms," Bailetti said. "They want to make their mark in the world."
Canada's entrepreneurial landscape is shifting. Young women are taking charge and building their own businesses, finding new opportunities in what was once a male-dominated space.
In his experience as the director of Carleton's Technology Innovation Management master's program, Bailetti has seen increased entrepreneurial activity from female students that come from outside Canada.
Making moves in a male-dominated world
Tanya Hayer, 28, is a developer for Imaginism Studios who emigrated from India and now lives in Ajax, Ont. Hayer began her side hustle five years ago when her husband gifted her a camera to pursue her lifelong passion for photography.
"I do enjoy my job and I like programming, but the thing is in programming you're basically sitting in front of the computer from nine to five," Hayer said. "You have no interactions with anybody."
She explained unlike her full-time job, she gets to be social and creative running her photography side business, but that work is not without its challenges.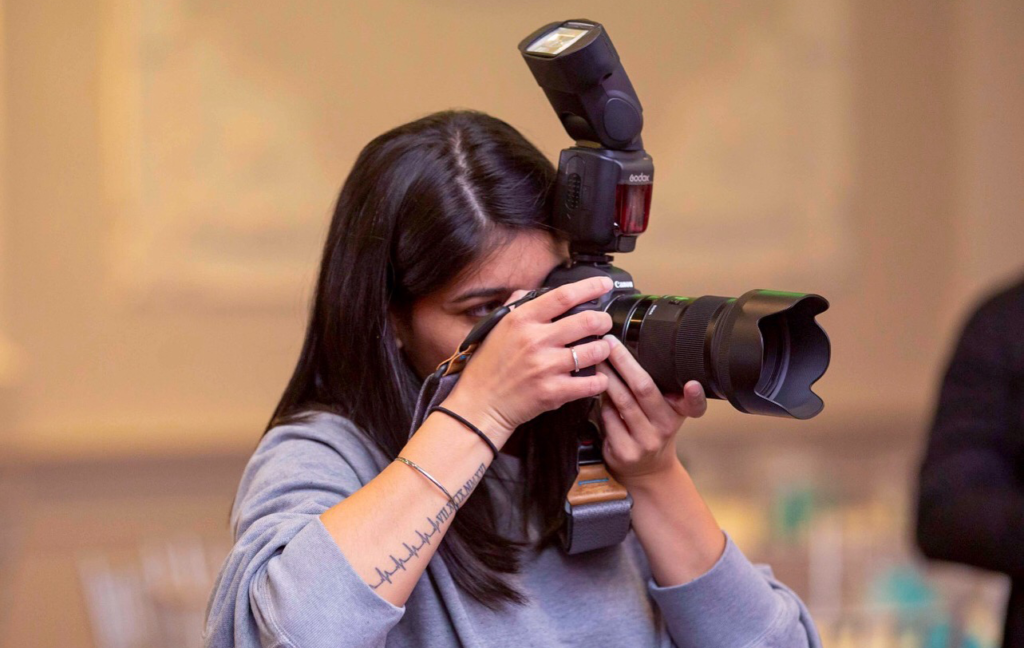 "Being a female, it's very challenging to work in the wedding industry. It's very male-dominated," Hayer said. "Sometimes you don't get that respect as a [woman]. People think that they can talk however they want to you."
Despite the challenges, Hayer is happy to work as a photographer on the side and has learned to navigate the business as a one-woman photography team.
Even though Hayer's photography business is booming, she said she does not aspire to make her side hustle her full-time job, adding she enjoys the different aspects of both.
"They both keep me balanced," Hayer said.
Starting small and making it big
Farahnaz Zawari, 31, an Afghan Canadian living in Calgary, Alta., on the other hand, wants to make her side hustle, Stella Décor – an event planning and decoration business – her full-time career.
She said Stella Décor is the creative outlet she has always yearned for. Zawari works as a dental hygienist full-time.
"It's a nice job, but I am more of a creative person," Zawari said.
Zawari's side business started with a bad experience with decorators at her own engagement party.
"I was not happy with how they were not delivering on the vision I had for the engagement," Zawari said. "The colour combination was not right and the customer service was not good at all. And that's when I said 'You know what? I can do this stuff on my own.'"
With a close friend getting married, Zawari brought a couple of her friends and fiancé on board to help decorate.
Their first event was a success, Zawari saw an outpouring of support and new clients through her network who wanted her decorating skills. Since then, Zawari has decorated 14 events through Stella Décor.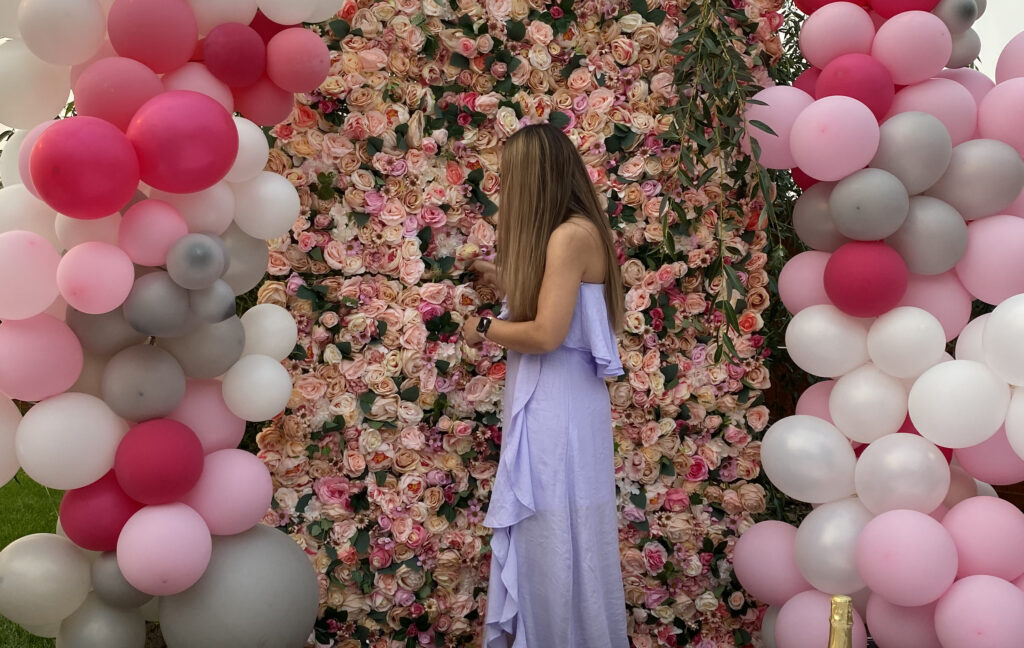 According to Bailetti, a major reason for women's increased participation in entrepreneurship is that women are networking and creating connections, a key for entrepreneurial success.
"I've had days when I didn't sleep all day and night or two days for an event," Zawari shared. "It's worth it because, in the end, the bride and groom are happy. That's the main focus because they have a dream of how their day should be and I like the satisfaction from them."
Zawari said her side business has seen a dip because of the pandemic and having fewer events to decorate, but she's eager to build Stella Décor up to one day becoming her main source of income.
"If it becomes a full-time job I can see myself being an event planner, coordinator and designer," she said.
In Edmonton, meantime, Hasan Ali is happy her side hustle is helping moms and shared that she's looking to expand her business to also cover the needs of fathers and babies. However, PreggoBox will remain a side business for her.
"I find myself wanting to work way more on PreggoBox because it's so much fun, but at the same time, I love my day job," she said.
---
For these women, the age-old phrase rings true: Do what you love and never work a day in your life
Read more stories from young women entrepreneurs across Canada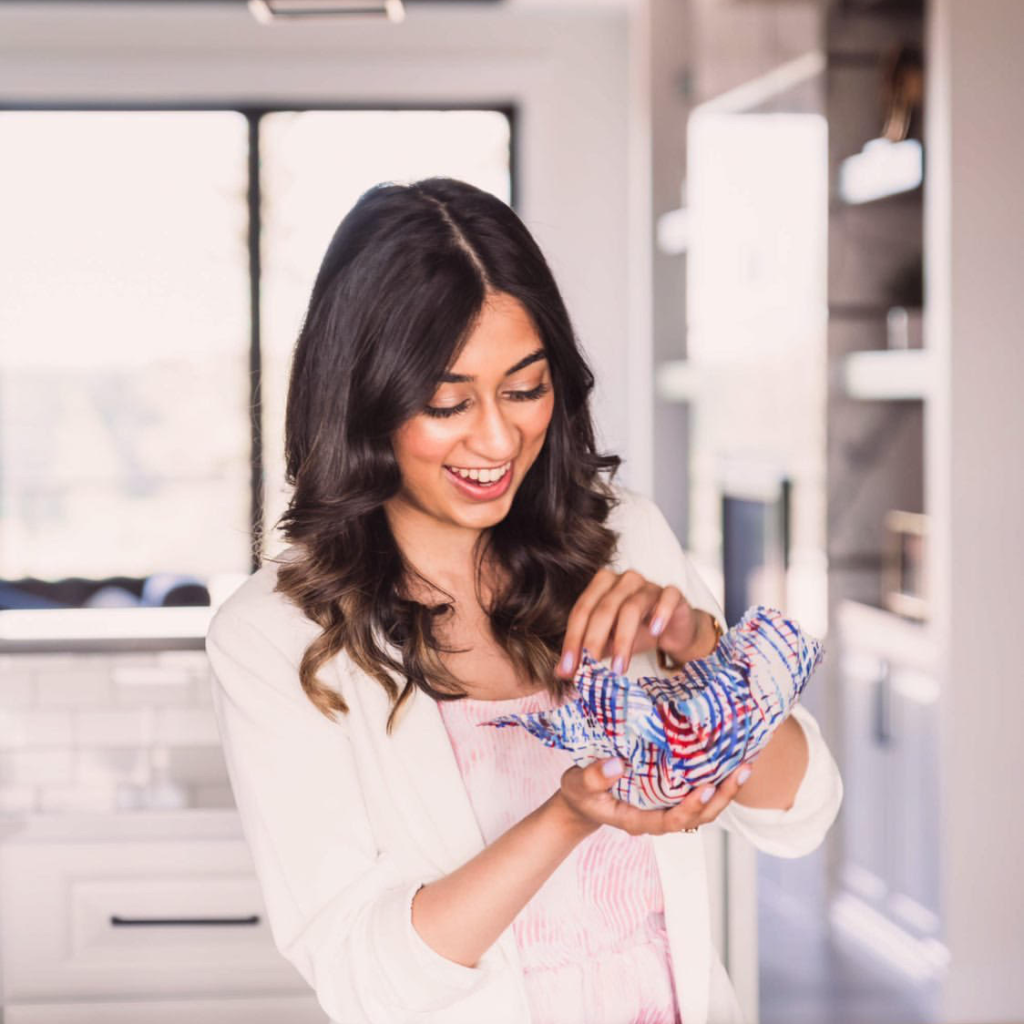 Rabia Dhanani, 23 | Edmonton
Rabia Dhanani's company, Siempre Eco, began as a summer passion project after she graduated in 2020 during the pandemic.
"Instead of going for jobs, I sort of lost everything and found myself at home with my parents," Dhanani said, sharing a common struggle as many new graduates during the pandemic. "It started as a summer project to keep my mind off unemployment, to be honest. And that's how I began making beeswax wraps."
Dhanani began selling her eco-friendly beeswax wraps to her family and friends and saw a snowball effect of people interested in buying her products.
"It took about four weeks of experimenting and then I finally got the recipe right," Dhanani shared. "They were good enough and cheap enough for me to realize that big companies simply mark up a lot of the products that are eco-friendly and that I can actually do something about this problem."
Photo provided by Rabia Dhanani. Taken by Jamie Cornish.
---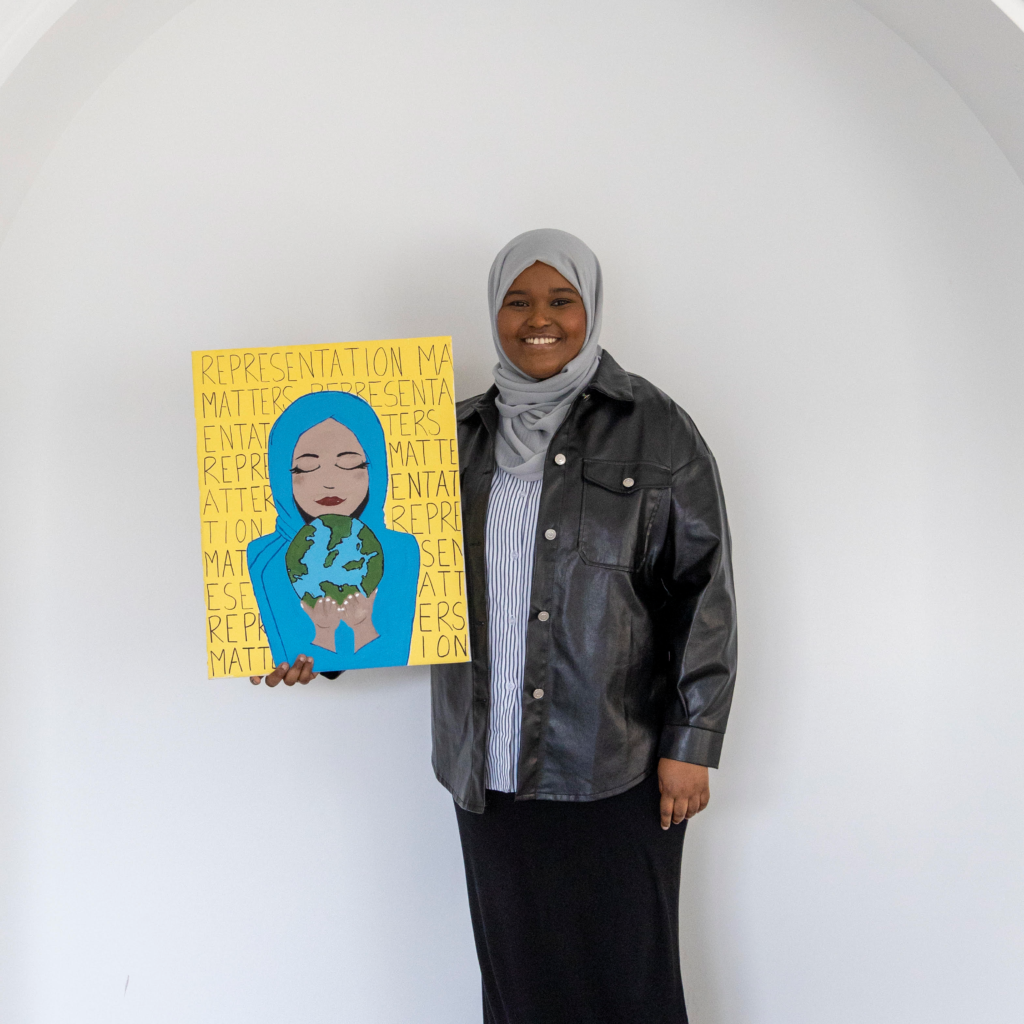 Najma Hashi, 24 | Toronto
Najma Hashi's side hustle is selling her ebook, Why Does Representation Matter in the Media? on Amazon Kindle and other merch. Through her book, Hashi gets to share her passion for fair BIPOC representation.
"Being a Black Muslim female, it's important to let the world know that BIPOC voices and their experiences matter – especially in a world that tends to shut that down or dehumanize us based on our race, culture, religion, ethnicity and so forth."
Photo of Najma Hashi taken by Jessica Trinchini.
---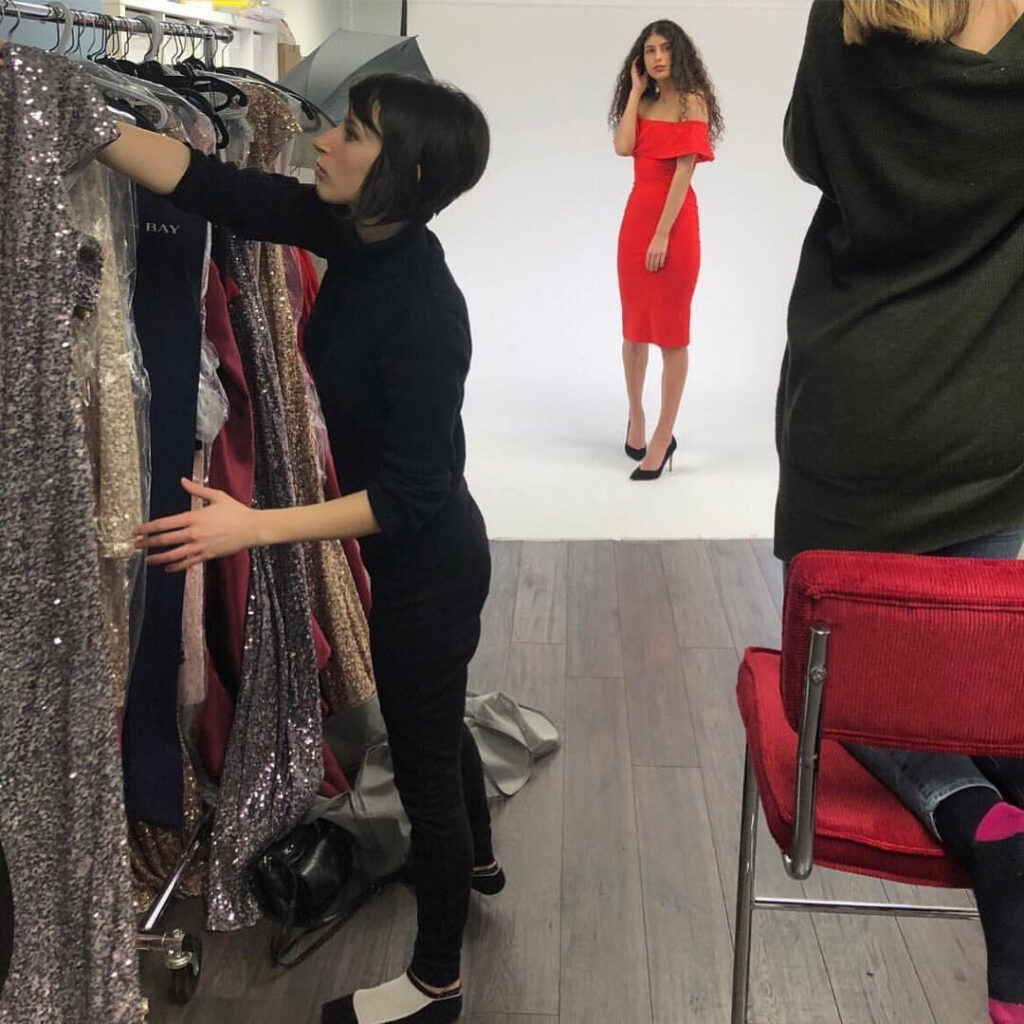 Alex Neufeldt, 25 | Ottawa
Alex Neufeldt was working with the Government of Canada but recently quit to go back to school for fashion design. On the side, she runs her own dress rental business called Closet in the Sky.
"I have a studio in the Chateau Laurier where people can come to try on dresses, rent one they love for a few days, and then return it for me to dry clean – all for a fraction of the retail price," Neufeldt said.
"I launched Closet in the Sky because I believe that people should be able to enjoy dressing up for a formal event without having to pay hundreds of dollars for a dress they'll only wear once."
Photo provided by Alex Neufeldt.
---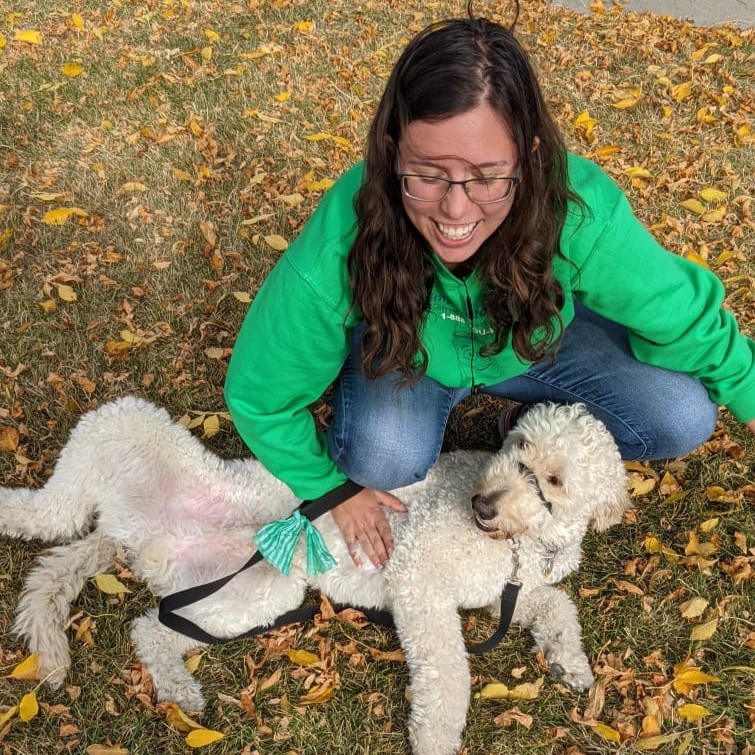 Nina Plummer, 25 | Edmonton
"I have always been a dogless dog-lover," Nina Plummer said.
Plummer began her dog-walking side hustle on an app called Rover after returning to her hometown, Edmonton, in January 2020 after finishing an unpaid internship.
"I began to gather a steady group of dog owners from that platform. Those pet owners would tell their pet-owning friends about me, who would tell their friends, and so on. I began to develop quite the network and I eventually no longer needed the app to get business," Plummer said.
Plummer explained that she needed income while studying full time.
"Contrary to most widely accepted notions, employment opportunities for youth were limited even before the pandemic," Plummer said.
Plummer used her side hustle as a flexible way to earn money and help her mental health. "It became incredibly convenient to balance this side hustle with my studies and later with other work-from-home contract positions that I held. I eventually worked my way towards seeing a minimum of four different dogs every day which had really helped me get through the more difficult parts of the pandemic in both financial and emotional ways."
Photo provided by Nina Plummer.
---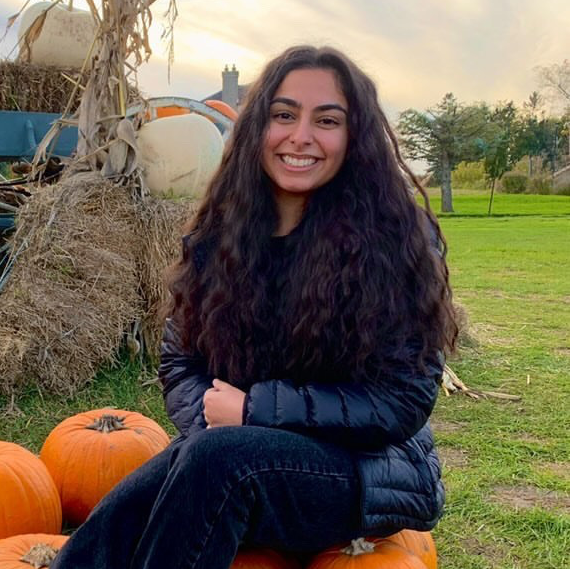 Iman Tejpar, 19 | Calgary
Iman Tejpar is a student at Carleton University completing her undergraduate degree in Architectural Conservation & Sustainability Engineering. In her free time, Tejpar enjoys creating both traditional and digital art and sharing her work on social media.
"I started a side hustle last summer doing commission pieces and later in the year tried digital art," Tejpar said. "From there I made stickers and sold them and through that, I got a lot of exposure."
Photo provided by Iman Tejpar.
---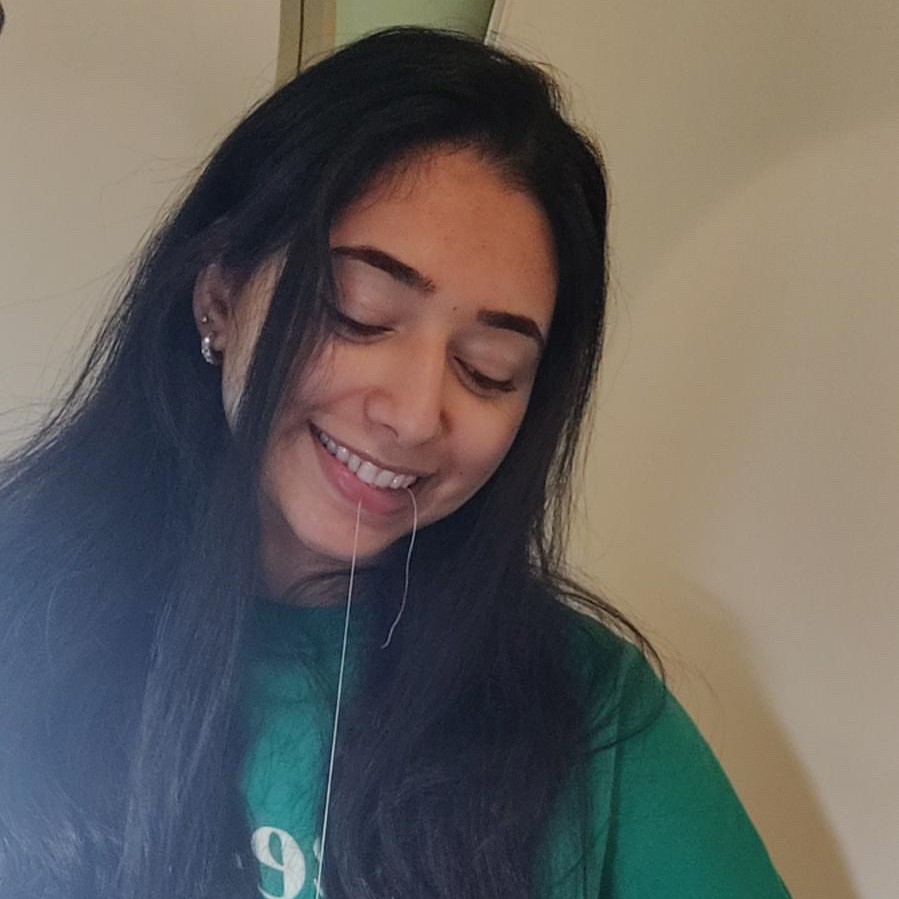 Aqsa Joseph, 25 | Brampton
Aqsa Joseph is a full-time nurse and five months into her eyebrow threading side hustle. She said her passion for threading eyebrows began at a young age practicing on herself after learning from YouTube videos.
"I've been doing eyebrows since elementary school," Joseph said, adding she never took it seriously until her brother encouraged her to think about making it into a side business.
"So, I decided to try it because it's so fun for me and ever since then it's been going so good," Joseph said. "I'm surprised by how good it's going."
Joseph says she's usually fully booked with a mainly nurse clientele she's acquired through her day job. She hopes to expand her side hustle in the future to offer microblading.
Photo provided by Aqsa Joseph.
---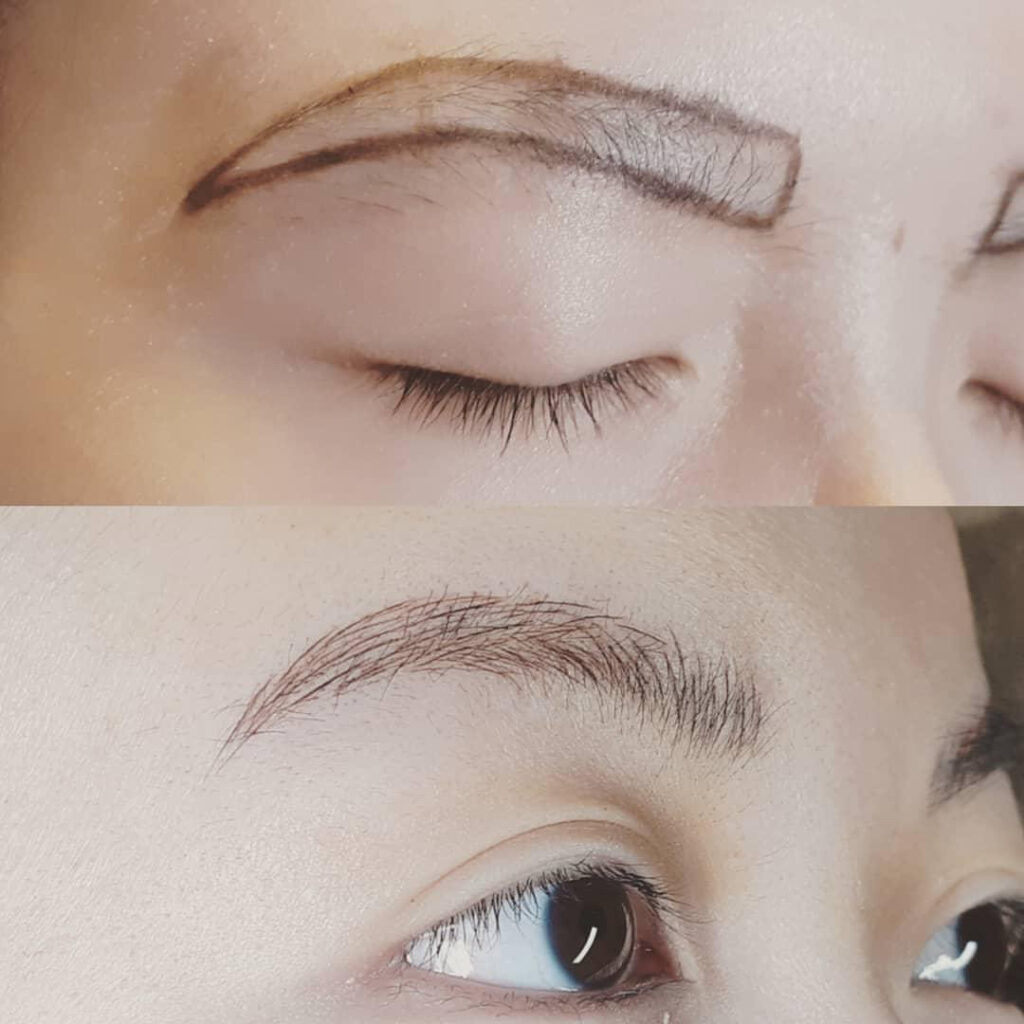 Cassandra Liao, 24 | Calgary
Cassandra Liao is currently working toward her microblading certificate to build her side hustle.
"It's something I can work on for years and learn different skills and use different equipment," Liao said. "I want to eventually do other permanent makeup like eyeliner, lip blush, and to cover up scarring, and do nipples and areolas for women that had breast cancer, along with tattoo removal."
Photo provided by Cassandra Liao.
---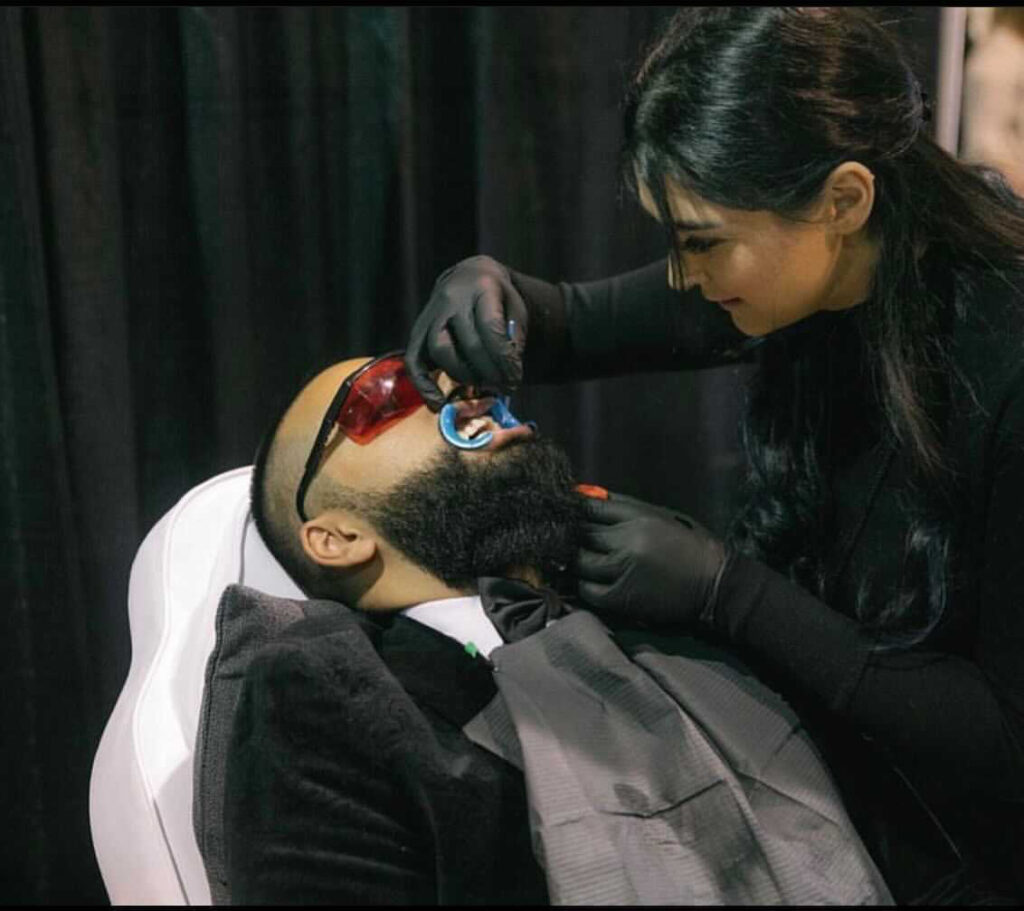 Zahra Bag Jan , 24 | Calgary
Zahra Bag Jan is a full-time licensed practical nurse who works in an acute geriatric unit. As her side hustle, she co-owns and runs Hera Medi Spa with her sister in Calgary. They offer medical aesthetic services such as laser hair removal, Botox and filler, IV therapy and more.
"Hera Medi Spa allows me to practice my career and pursue my passion."
Photo provided by Zahra Bag Jan.
To learn more about young entrepreneurs and starting small businesses during the pandemic, check out Jaimie Nackan's article, Starting small: How young entrepreneurs are realizing their business dreams during the pandemic